All you need to know about short hair!
From bowl cuts and pixie crops to bobs, there are a thousand and one different styles for short hair. Gone are the days when short haircuts were not deemed feminine – short hair is more on trend than ever! So learn how to choose the right short haircut to showcase your features and how to keep your hair in tip-top condition.
Choosing a short haircut to suit your hair type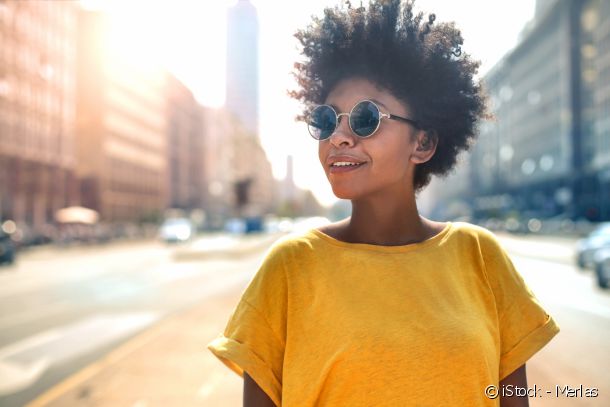 Short haircuts for straight hair
This hair type is ideal for rocking short hair, and you can go for all kinds of short haircuts. When choosing which cut to go for, the most important thing is to take into consideration your hair's growth pattern and the texture of your locks, as on poker-straight locks, a cowlick stuck up an unfortunate place could seriously ruin your hairstyle.
Short haircuts for curly or wavy hair
Ultra-short cuts like the pixie cut or short bob are perfect for showing off your curls, as long as you fully embrace their natural volume, which on short hair has a tendency to grow bigger. Your hairstylist will need to be careful not to overly layer your locks, and not to chop too much off.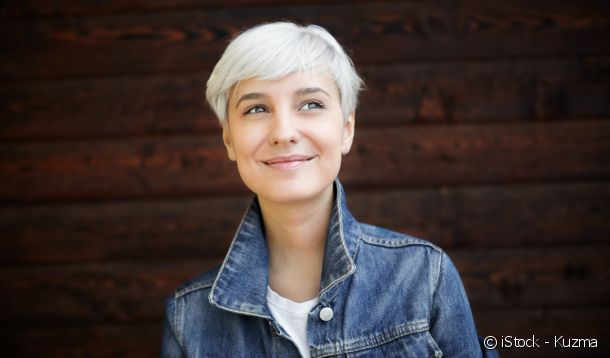 Short haircuts for fine hair (or naturally blonde hair)
Again, so as not to thin out your hair's volume too much your stylist will need to be careful not to overly layer your cut, as it is should look full of volume. Bobs, a bowl cut or a boyish hairstyle with a styled front section… It is down to you to choose your ideal hairstyle.
Short haircuts for thick hair
Steer clear of bowl cuts or blunt cuts which give a 'fixed' look to your hair. To avoid the 'helmet hair' look, your hairdresser will reduce the volume by layering your hair or thinning it out slightly at the tips. Want a fringe? Your stylist will thin it out so it does not sit too heavily over your eyes.
Keeping short hair in good condition
How often should you get your short hair cut?
The ideal frequency for trips to the salon. A short haircut requires more upkeep than long hair. It requires regular touch-ups to preserve its structure and style. Otherwise it might look unkempt. You'll need to get your short hair cut on average every 3 to 5 weeks for your haircut to look just as good as the first day it was cut. Your hairdresser can trim it, even out the locks that have grown more quickly and thin out certain sections. It is the length of your hair which precisely determines this frequency, as a bob can cope with being a few centimetres longer, whereas with an ultra-short cut, any slight regrowth can ruin the look. So make sure you make regular salon appointments.
Haircare products to use when you have short hair
The advantage of a short haircut. As your hair is cut regularly, it does not have time to get damage-prone, especially at the tips. The ends are trimmed off as and when they become damaged.
The ideal regime. There is no need to overload the hair fibre with overly rich treatments or a multitude of products. Instead, opt for a shampoo targeted to your hair type to meet its needs, and apply a hydrating mask once a week to intensively nourish your locks. However, if your hair is fine, swap the latter with a conditioner which will lightly hydrate your hair.
To be avoided. Formulations rich in silicone which will make your hair soft but will weigh down your locks. They might flatten down the volume of your short haircut.
For coloured hair. Add a leave-in hydrating serum to your regime to compensate for the drying effects of any colouring treatments used.
Successfully styling short hair
Successfully blow-drying short hair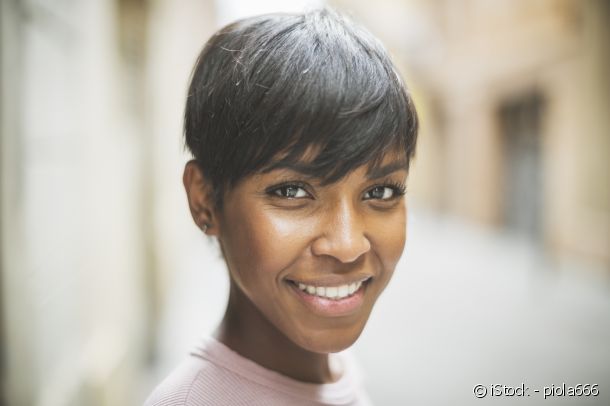 You have a cropped cut or even a shaved head. A quick blast of the hairdryer or air drying is enough for your ultra-short haircut. As your hair easily falls into place, you do not need to do any blow-dry styling!
You have a short haircut. Use a round brush with a small diameter to lift your hair at the roots and to give more volume to your locks when drying. For a slicked-back hairstyle, swap your brush for a comb to create a smooth and sleek blow-dried style.
You have a bob. Adapt the diameter of your brush to the length of your hair, and brush your short hair as you would with long locks.
Your hair is curly. Do not try and tame your curls, but instead fully embrace them! To enhance them, opt for drying your hair with a diffuser. Prep your hair with a curl defining product when damp and then dry it upside down, letting your curls fall into the diffuser. Then style your curls with your fingers.
How to tame a cowlick in short hair? Prep the cowlick with styling mousse, then brush and dry your hair at the same time, in all directions, with a paddle brush. Before it dries, flatten the cowlick in the opposite direction to which it naturally grows. An express solution? Backcomb and ruffle up your hair with volumizing styling powder to make your cowlick go unnoticed.
Styling products: must-haves for a flawless style
You cannot beat a styling product for perfecting your short haircut or for fully transforming it. Gel for a wet look effect, a texturizing powder for creating a tousled look, a salt water spray to give your short locks a wild and messy look or wax for slicking back your hair or giving it a rock style: there is a whole range of options when it comes to styling products. They allow you to endlessly change your hairstyles and are a great help for ensuring that your short haircut keeps its character as it gradually grows out.
How should you wear your short hair up?
If your hair is ultra-short, it is of course impossible to tie it back like you would with long hair. Instead, you can simply use flat hairpins to keep your hair back or you can slick back a few sections: just what you need to get a side-swept look in short hair! However, with a bob, lots of up-dos are still possible. You can create a chignon, a ponytail or you can braid your short hair. To do this, why not try out some of the many styling ideas on Instagram!
Top tip. Opt for accessories to enhance your short haircut. XXL hair clips, headbands, fedoras, panamas…Dare to try a whole range of looks!
Colouring treatments for short hair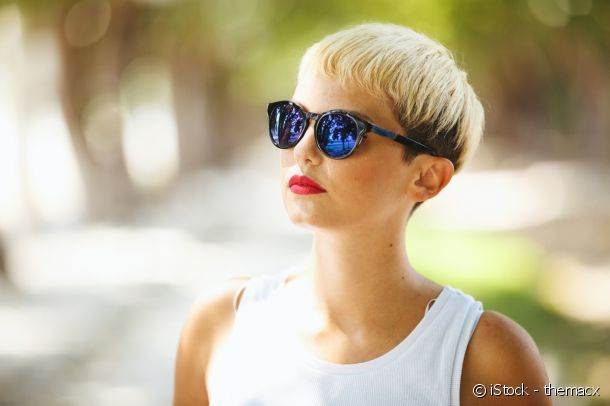 Vibrant red, platinum blonde, grey hair or pastel colours… Colouring treatments are ideal for giving character to your short hair. One great tip for adding extra shine to your natural colour? Try out the Gloss treatment, an exclusive Jean Louis David treatment.
Highlights in short hair. Contrary to popular belief, highlights are perfect for highlighting the details of your short haircut. In a bob, highlights can be put in just like they would in XXL hair. With ultra-short hair however, the highlights are focused at the tips whilst the roots remain dark.
This article inspired you?
Take action and find your salon
The essentials

of the season