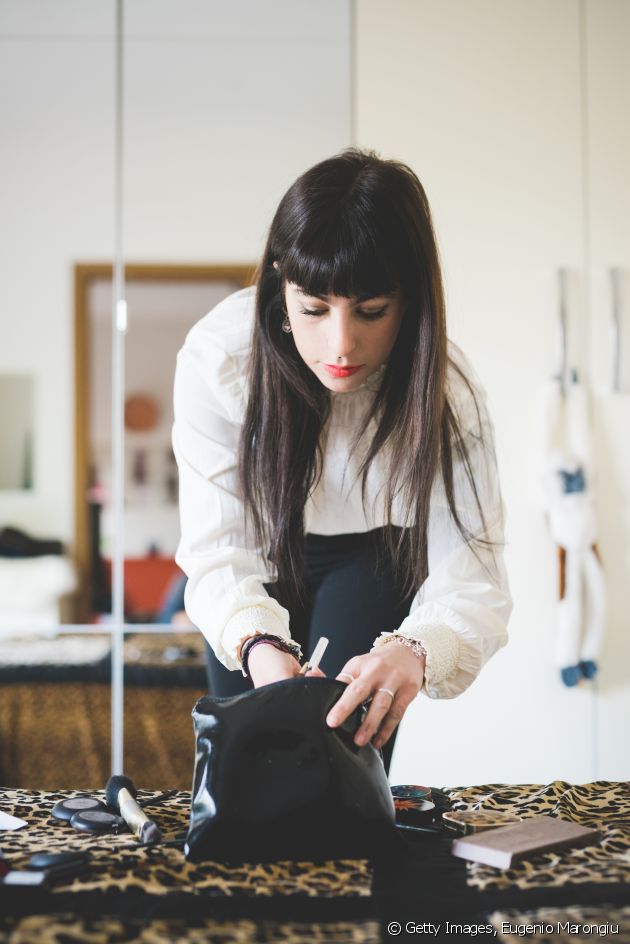 This article inspired you?
Take action and find your salon
Hairstyle
Keep your hairstyle looking good at the office: the ideal styling kit
All it takes is a tough meeting and your chignon can fall flat or your locks start to go frizzy. This is normal: you hair tends to get tired when you do. To keep your hairstyle looking good whatever happens, here are six hair essentials to carry around with you at all times.
A hairbrush
Choose a brush suited to your hair type, preferably an ionic brush, which is ideal for combatting static electricity . When the air is dry like in the office (in particular due to air conditioning), it conducts electricity more easily, the keratin in your hair dries out and your hair stands up on end. Ionic brushes leave your hair free of negative ions, rebalancing static electricity levels in your hair.
An anti-frizz serum
To make a straightened style last or to keep your curls looking well-sculpted, get hold of a protein-enriched serum to nourish your locks. If they start to frizz , apply a small amount of product all over your hair. This will get rid of any unwanted wisps.
A mousse targeted to suit your needs
If your hair tends to droop as the day goes on, give it a lift with a styling mousse . Though it is normally applied to damp hair, it can also be used as a touch-up throughout the day. Choose a mousse to suit your hair type: volumising, curl defining, etc. Apply it upside-down to boost its effectiveness.
Hairspray
If you want an immaculate hairstyle, apply hairspray throughout the day. This can prevent unruly strands from sticking out of a slicked-back ponytail, and it can give a shine boost to dull-looking hair.
Dry shampoo
If you have an unexpected meeting and your hair is not freshly washed, dry shampoo can save the day . Spray it on at the roots and wait a few minutes before vigorously brushing your locks. Excess sebum will be absorbed, and as a result your hair should look thicker and shinier. However, you shouldn't overuse this emergency solution, so as not to dry out your scalp.
Hairbands and crocodile hair clips
Did your blow-dried style go flat? Always have a hairband at hand to put in a quick bun to save the day. If you are opting for a fashionable slicked-back chignon, slide a few flat hairpins or crocodile hair clips into your hair, which will grip onto the strands with their zigzag edge.
This article inspired you?
Take action and find your salon