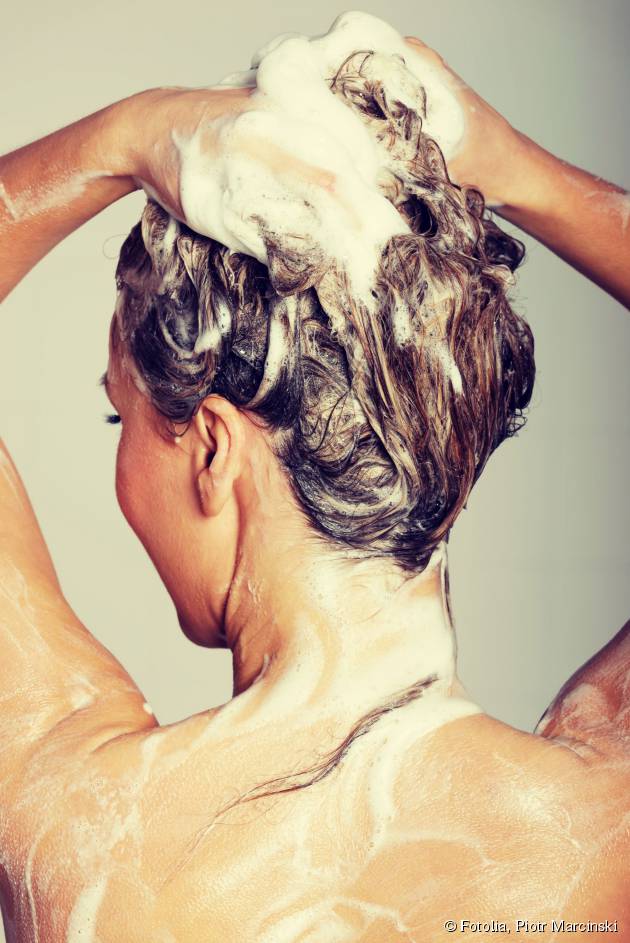 This article inspired you?
Take action and find your salon
Hair colouring
How do I look after my temporary coloring at home?
How do you boost your temporary color's shine in between trips to the hairdresser? What things can you do and which treatments can you use in an emergency? Discover the 3 golden rules to follow for beautiful color which lasts!
• Choose the right products
Once you have temporary colored your hair, go for treatments specifically designed for colored hair. If your hair is in perfect health, pamper it with products from the Color Therapy range. Wash it subsequently, two to three times a week with Intense Color shampoo. Once a week, let the Deep Color Mask sink into your hair for a few minutes, before rinsing thoroughly. Furthermore, you can alternate these treatments with products specialized for the nature of your hair (dry, greasy, sensitive…) to respond to its needs.
• Space out shampooing your hair
The perfect frequency? Two to three times a week maximum! Above all, avoid doing it every day. Your coloring risks becoming prematurely faded as it loses pigmentation gradually when you shampoo your hair. In addition, calcium (constantly present in tap water) tarnishes your color and dries out the hair fiber. However, don't panic! A traditional trick exists to neutralize calcium's rather unattractive effects: after you have shampooed your hair, systematically rinse it with cider vinegar…You'll see, your hair will be shinier than ever!
• Protect your hair from damage
Pay close attention to external harmful factors, especially in summer. Chlorine, sea salt or UV rays have a tendency to alter your color, even damage it. During this season, apply sun cream such as Multi-purpose Gel from the Sun Therapy range. Spread it over your locks as many times as required. Furthermore, don't hesitate in wearing fashion accessories on a daily basis (hats, caps, scarves) whatever the season. Finally, avoid using heating devices too frequently and apply thermo-active care. By following this advice, you will protect both your color's shine and your hair's health.
This article inspired you?
Take action and find your salon