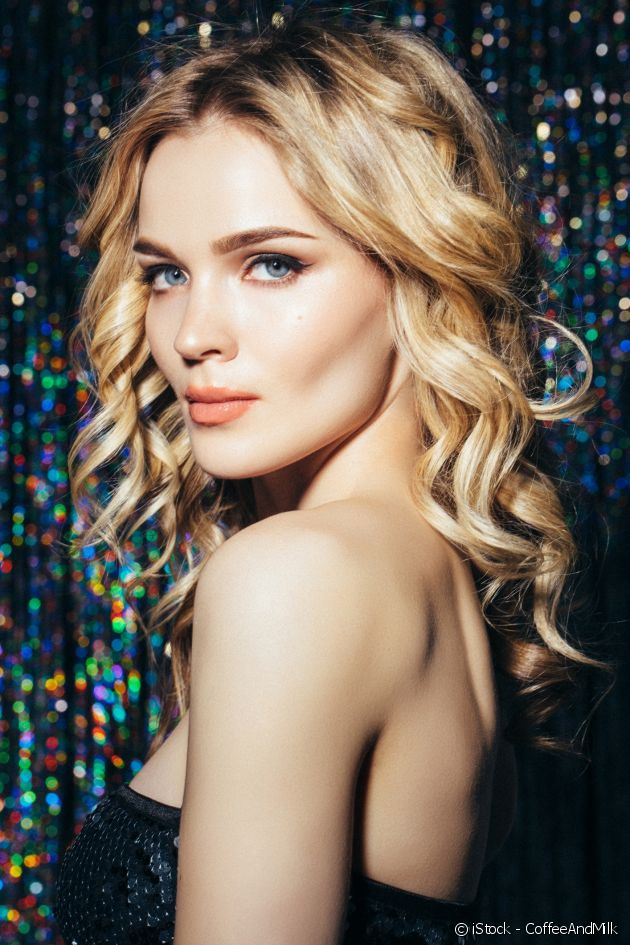 This article inspired you?
Take action and find your salon
Hairstyle
2017 New Year's Eve hairstyles: 3 ideas for adding style to loose locks
Are you not too keen on chignons or ponytails? So what? Doing your hair up for New Year's Eve is not an essential. Here are three ways to give a party look to your locks without having to tie up your hair.
Poker-straight or wavy blow-dried locks
Simply styling your hair with a brush and hair dryer is an excellent option, as long as you choose your hairstyle wisely and dare to try out a radically different style to fully transform your look for the occasion. Do you have curly hair? Opt for sleek blow-drying which will smooth out your hair from the roots down to the tips to create a poker-straight effect. However, if you have straight locks, opt for a soft blow-dry which will adorn them with glamorous curls. This Hollywood hairstyle is a sure-fire way to transform your look!
A festive piece of hair jewellery
If you do not wish to change the nature of your locks, opt for hair jewellery instead to add a twist to your hairstyle. Use a sparkly hair clip to hold back a side-swept front section or finish off your hairstyle with a rhinestone-studded head band which, besides keeping the hair off your face, will make you shine like a star with amazing effects guaranteed!
An original mini tied-up section
Do you not want to tie up all of your hair but are you not against the idea of bringing a few locks together to add extra style to your look? In this case, the twisted half-ponytail is made for you. Its effect is achieved by simply joining together two mini twists at the back of your head to pump up your hairstyle. Another option: go for a few fine braids spread out here and there throughout your locks. One last tip? Apply glitter spray to your mini braids to complete the overall look.
This article inspired you?
Take action and find your salon