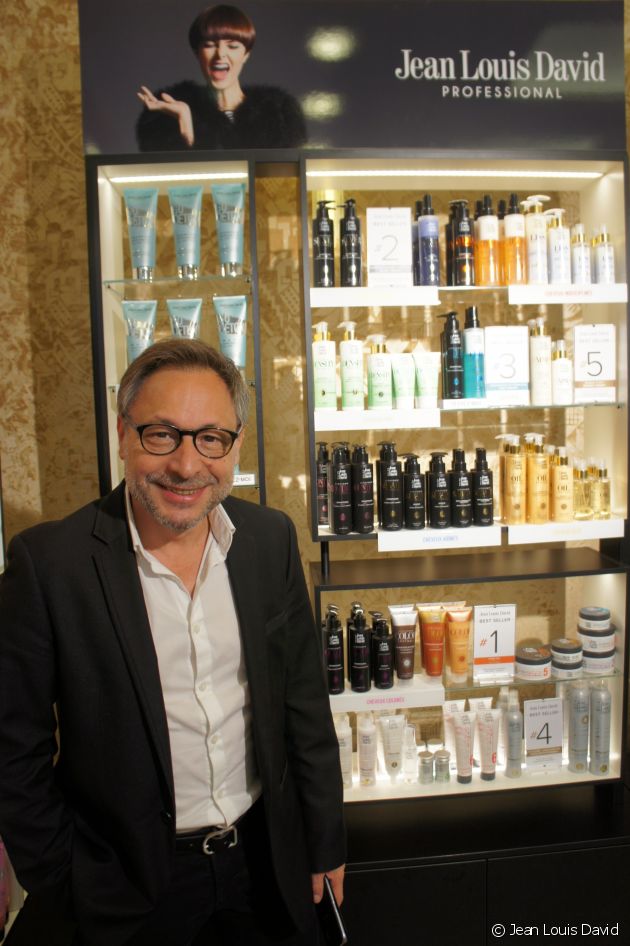 This article inspired you?
Take action and find your salon
Experts
"We are Jean Louis David, which goes way beyond expertise" Jean-Philippe Himber
With 40 years' experience in the industry under his belt, Jean-Philippe worked under a succession of franchises before joining the Jean Louis David brand with his Mulhouse salon. We interviewed this stylist who has finally found his niche by embodying the spirit and expertise of the brand!
What sets Jean Louis David apart from other franchises?
Jean-Philippe. Its genuine expertise. Jean Louis David is THE brand which set up the franchise and thanks to this expertise, it offers its stylists unique support and services.
Another feature that makes the franchise stand out is its innovative brand image, which has a brazen rocker feel to it. Despite having been around for some 55 years, the brand constantly updates itself to target a younger market. That's why fashionable women rush to our salons rather than anywhere else.
And what is the Jean Louis David woman like, exactly?
Jean-Philippe. She's a city-dwelling woman, aged between 35 and 45, who is active and well-rounded in both her professional and personal lives. A woman who pays attention to media content, and knows when something is right for her. She needs an easy-to-style haircut that gives predictable results, but she also wants to be able to change up her look with different styles. This is what gives her a rock chick dimension. There are days when she goes to the office with her hair scraped back, evenings out for which she curls her locks and sometimes occasions when she wants to be more up with current trends with a slicked-back look or a quiff.
What gives the brand its rocker image?
Jean-Philippe. The haircuts in the collections which are designed to be transformable, like the many styling visuals which go alongside them. We offer women multi-faceted hairstyles which mean that they can change their look for various occasions.
And also there's what I call the "expertise" of the hairstylists, as we carry this rocker style through to our own hairstyles and attitude. We are Jean Louis David, which goes way beyond expertise.
A client wants to completely change their look. What do you do?
Jean-Philippe. I start by assessing their current haircut to see what we have to work with. Then I ask them what kind of change they want to make and what they don't like, using photos to better understand their tastes. This is essential to live up to their expectations. Sometimes details bring solutions without us even needing to touch the length, for example a front section, highlights or lowlights. Other times, you need to offer the client a radical change.
What are the benefits of hair clippers, Jean Louis David's signature tool?
Jean-Philippe. For bold cuts, hair clippers cut brilliantly with their clear-cut sharp blades, scissors don't even compare. And I don't just mean boyish haircuts, the same goes for cutting long locks!
Do you cut damp or dry hair?
Jean-Philippe. Both! We generally cut damp hair, but any big changes can be tried out on dry hair beforehand. After styling, we carry out any touch-ups and personalise the haircut according to the nature of the client's hair when dry.
Any advice to a client who hasn't yet found their style?
Jean-Philippe. Let your hairdresser get back to their advisory role! Chat to them so that they can identify which hairstyle suits you, how much time you have for upkeep and which styling tools you have at home to copy the style. They will gladly show you how it's done in the salon!
This article inspired you?
Take action and find your salon