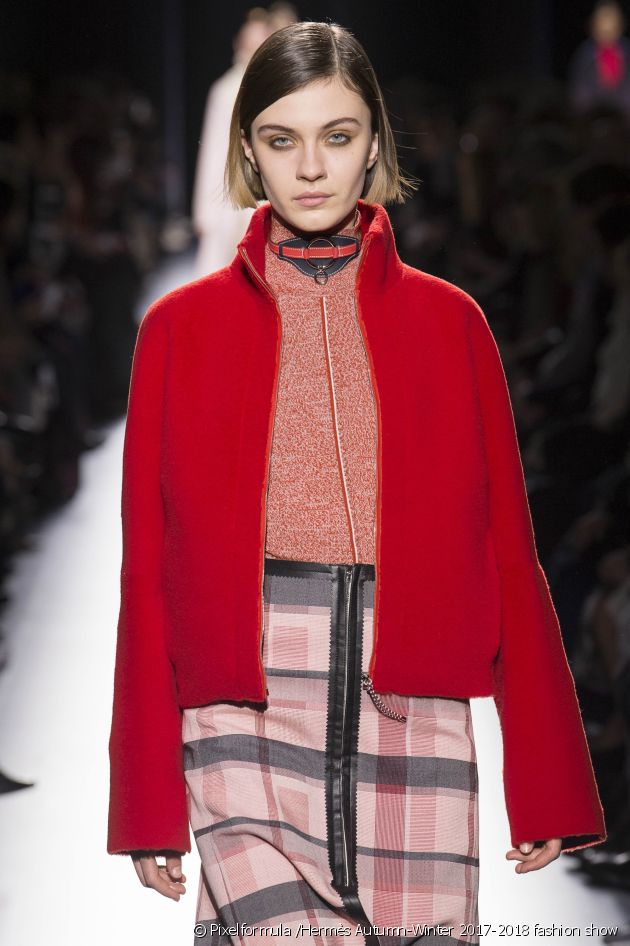 This article inspired you?
Take action and find your salon
Bob
A closer look at women's on-trend haircuts for Autumn-Winter 2017-2018
Do you wish to be the height of fashion this winter? Here are some key haircuts of this new season which you should adopt right now!
The bob, a must-have haircut
Short or long, bobs are one of the flagship haircuts for the Autumn-Winter 2017/2018 collection. This ubiquitous hairstyle comes in endless different variations to adapt to your face shape. Whether shoulder-length for those who wish to keep their hair's length and like putting their hair up, or conversely jaw length for a bold look, everyone is rocking the bob this season. The most daring amongst us can even go for the ultra-short bob with its ear-length locks and rather irresistible retro style.
Boyish haircuts are making a comeback
Pixie, bowl cut or tomboy style: short hair is making a huge comeback this season. So wait no longer to get your hair cut in a style that plays with the masculine-feminine trend. Ready to take the plunge? Opt for essential looks this autumn-winter such as Jean Louis David's tomboy haircut or the bold pudding bowl haircut which is making an unprecedented comeback. Do you worry you cannot wear a bowl cut every day? Rest assured that this haircut has endless styling possibilities so you can reinvent the look in several different ways.
Long layers
If you have long hair, this season is all about simplicity with natural-looking effects for a wild, sexy look! The result: long hair is slightly layered around the hairline to frame your face and is no longer thinned out at the tips. The same goes for styling with a wavy 'just left the beach' look or a de-styled 'bedhead' effect. As for colouring, we've opted for a soft colour with a washed-out finish, lighting the hair up with a few highlights. That's all you need to enhance your locks!
Good to know: short, asymmetric or blunt, fringes are a great option for adding structure to your hairstyle, whether you have XXL or short hair!
This article inspired you?
Take action and find your salon