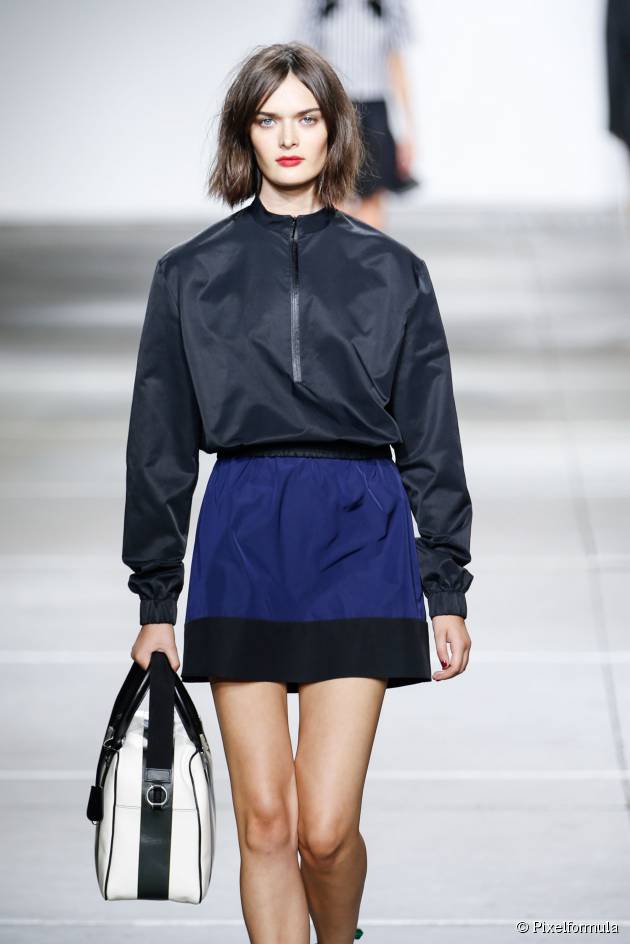 This article inspired you?
Take action and find your salon
Bob
The A-Line bob: which color should I opt for to make my hairstyle stand out?
Truly timeless, the A-line bob still continues to delight women in 2015. How about opting for a coloring technique specialized for this cut? Discover the coloring techniques which will boost and enhance your hair's radiant shine.
Which type of coloring technique should I choose?
Play with light and shade to emphasize your haircut. "Start off with darker colors around the nape of your neck and get progressively lighter as you move up. This technique guarantees a natural effect, as there is always a covering of lighter hair on the top layer. Some of our coloring treatments also offer lightening of the underneath sections, but as a general rule, the lighter strands are always on the top".
"By coloring your hair, reveal the nape of your neck in an elegant way".
Laura Superbi
For which effects?
By adopting this technique, your hair will perfectly reflect the light. "The principle is simple: the sections of hair you darken will fade slightly, whereas the lighter strands will stand out. This is a discreet way of attracting attention to the nape of your neck, by adding shade to the entirety of your hair. You obtain depth, relief and movement at the same time. Furthermore, you add character to your style".
"If the hair around the nape of your neck was made lighter, we'd only see that!"
Laura Superbi
How do I maintain my coloring?
To revive your color's radiance, visit your salon on a regular basis. At home, pamper your hair with products from the Color Therapy range. Wash your hair two to three times a week with Intense Color shampoo. Once a week, let the Deep Color Mask sink into your hair for a few minutes before rinsing. Finally, apply a small amount of Ultimate Color Leave-In Treatment before styling. Above all, consider alternating these products with treatments specialized for the nature of your hair.
This article inspired you?
Take action and find your salon