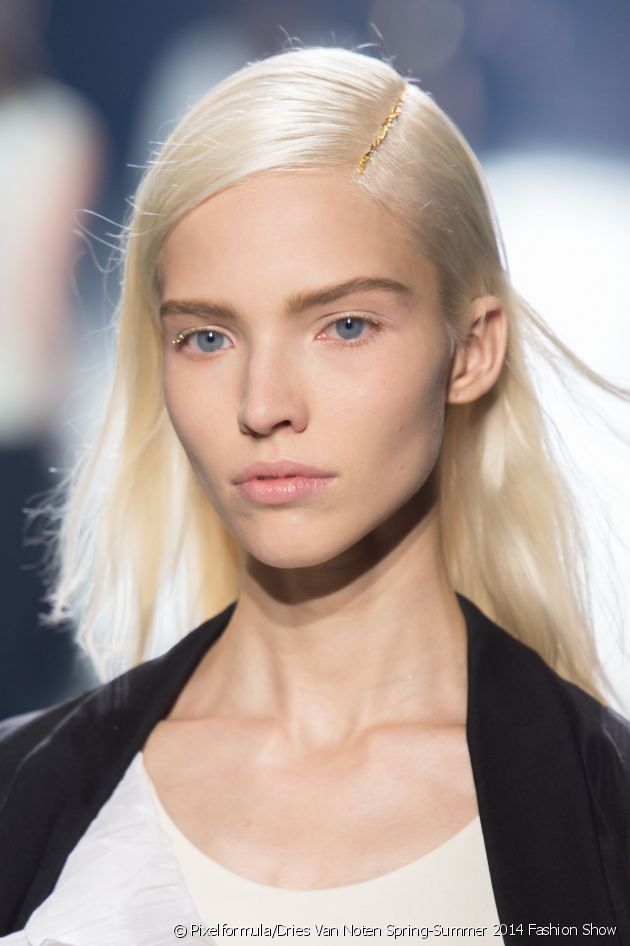 This article inspired you?
Take action and find your salon
Hairstyle
3 ways to wear glitter in your hair for the party season
Glitter is the crowning accessory in this party season. Here are three ways you can wear it in your hair to rock the ultimate sparkly party hairstyle!
Glitter roots
Glitter roots are THE ultimate way to add fun detail to your locks. They add a new twist to your evening hairstyle in the blink of an eye! Start by marking out a clear distinct parting, then form a chignon, a braid or tight ponytail to slick back your hair at the roots. Next, apply gel to the parting before applying glitter with a brush for a discreet result. You can also sprinkle on sparkly flakes and fix them with hairspray, spreading beyond the roots for a more extravagant look. This glitter parting can also be worn in loose hair. It looks particularly fabulous with smooth side-swept hair for a sophisticated look.
The glittery locks high ponytail combo
A great hairstyle classic, the high slung ponytail is ultra-sophisticated, making it the ideal option for end-of-year festivities. Make the most of this by enhancing your ponytail with some serious sparkle to reflect the light in a thousand and one different ways! Once the ponytail is created, apply a generous amount of glitter hairspray to your locks. You can't beat a glitter mist for adding a festive touch to your hairstyle in just a few sprays!
Sparkly locks
Have you decided to keep your hair down for New Year's Eve? If so, your best styling ally is none other than glittery hair mascara! This ultra-precise hair beauty product allows you to create sparkly locks without going over the top. To create the look, simply slide the mascara brush from the roots down to the tips, strand by strand. How thick you apply it and how many sections you cover is up to you.
This article inspired you?
Take action and find your salon