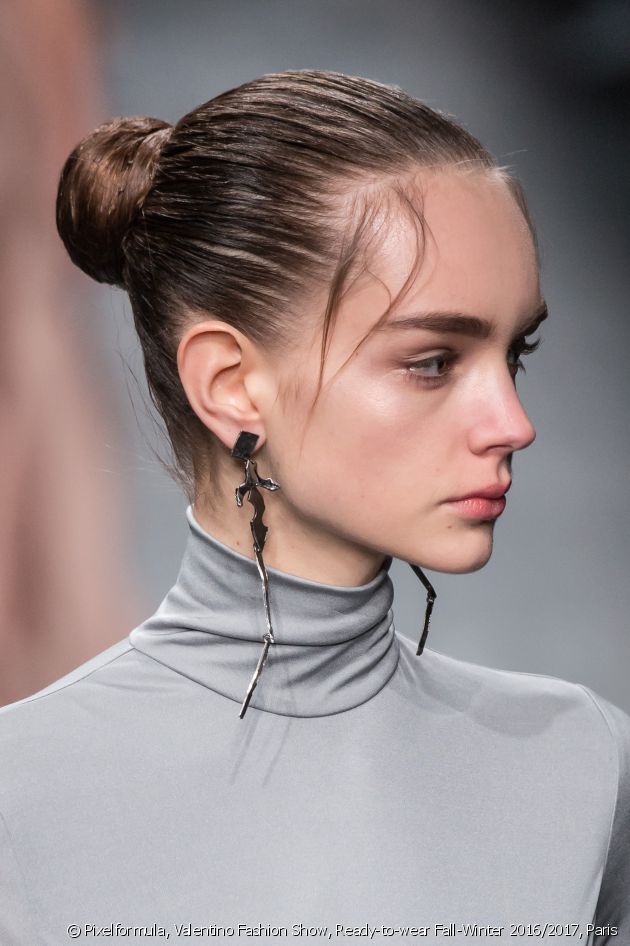 This article inspired you?
Take action and find your salon
Hairstyle
Take a closer look at the 2017 version of the ballerina bun
Traditionally worn by ballerinas, the ballerina bun has become very popular and a real must-have hairstyle. It enhances your hair and tones down your look while adding a touch of elegance. We take a closer look at this hairstyle which has got everything going for it.
A sophisticated and on-trend way of putting your hair up
A safe bet as far as hairstyles go, the ballerina bun is becoming increasingly popular. What makes it so? A perfectly round bun, flattened-down roots and controlled volume. Done this way, the bun keeps the hair completely out of your face and gives you a style which is simple, timeless and elegant.
An easy-to-wear bun
With its mainstream feel it suits all occasions, whether for work, strolling with girlfriends or dancing the night away. It also suits all styles, as it tones down a sexy or rock chick look, adds a touch of sophistication to a Bohemian or streetwear outfit and it highlights both casual and sophisticated dresses. Plus, since the bun keeps the hair out of your face it sets your make-up off. Nude or glamorous red lips, doe eyes or the smoky eye effect… Anything goes!
Our advice. Once your bun is in place, don't forget to wear your favourite earrings which will be showcased by this hairstyle.
A quick hairstyle
Doing a ballerina bun successfully means thorough detangling beforehand. Then gather your hair towards the back and put it up in a slicked-back ponytail. Next, twist your hair down to the tips before wrapping it around itself. Now you have your bun . All you need do now is hold it in place with as many flat hairpins as you need. The best idea is to slide them in underneath your hairband so that they stay hidden. To finish, spritz on hairspray for maximum hold.
Our advice. To give a boost to your bun, slick down your baby hair with a small amount of gel, like at the Valentino Fall-Winter 2016-2017 fashion show. Another option is to customise your hairstyle with accessories, such as a hair slide, a ribbon or a scarf.
This article inspired you?
Take action and find your salon