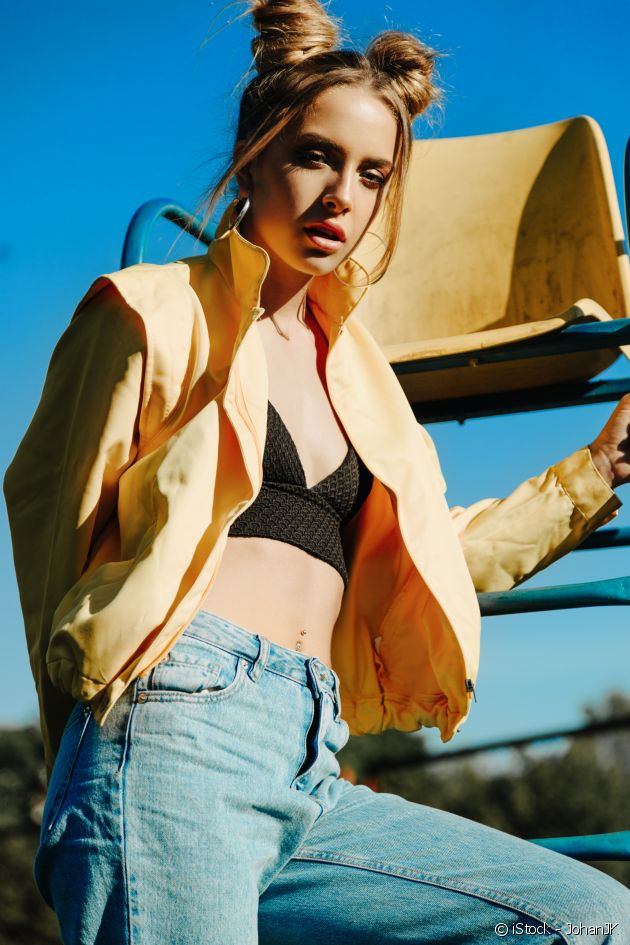 This article inspired you?
Take action and find your salon
Hairstyle
Space buns: summer 2017's chignon duo
Although buns are undoubtedly a must-have summer hairstyle, another version of the chignon might just steal the show: space buns. We take a look at this new mini bun obsession.
Forget the childhood mini bun style favoured by some mums for styling their little kids' hair. Now, this somewhat retro hairstyle is making a big comeback and is all the rage amongst adults and teens. The new twist? Its name: "space buns". Perhaps a reference to princess Leia, whose famous hairstyle inspires us still .
A double chignon for everyone
Whereas buns are sometimes not workable for those whose hair is not long enough, these ultra on-trend mini buns have the advantage of being wearable on shorter hair.
The concept. Two chignons instead of one, placed either side of a middle parting. Each mini bun is placed on top of the head, making gathering all the hair together that much easier.
The method. Once your locks (squeezed out or dry) are detangled, mark out a middle parting using a comb. Then do two high bunches on either side, before winding your locks around themselves to form mini buns. Tighten a hairband around each chignon and that's all there is to it!
Two buns, a multitude of looks
This simple hairstyle has quickly won over certain It-girls as a fun hairstyle for Coachella . Its variations? An XXL version in long hair or XS if you have a bob haircut. To personalise your look, there are several options. Opt for braids for a romantic style, or a de-styled effect for a more relaxed look. Consider adding accessories as a finishing touch.
This article inspired you?
Take action and find your salon