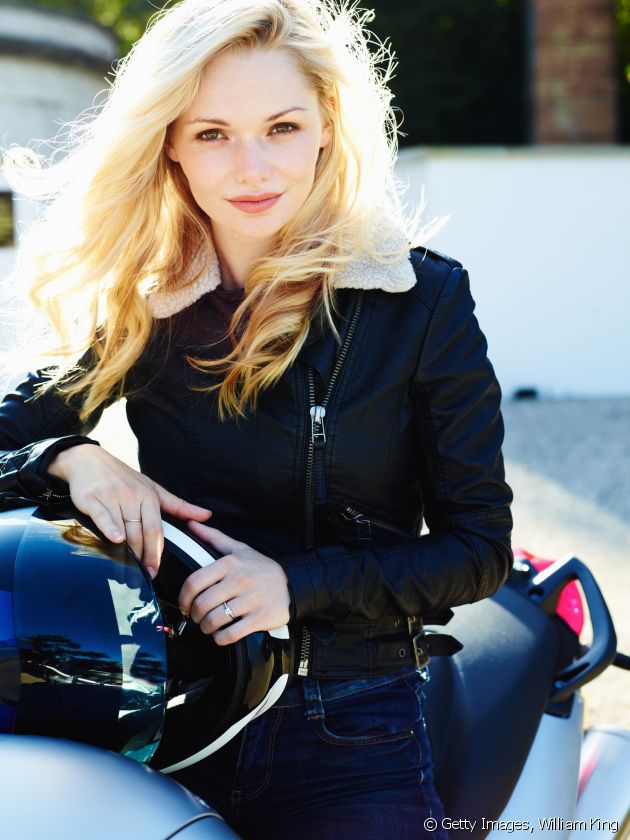 This article inspired you?
Take action and find your salon
Hairstyle
Keep your hair looking good after wearing a motorbike helmet
Have you had enough of flat, limp locks, static electricity or helmet head? Here are five tips on how to keep your hair looking good even when on the road.
Adapt your hairstyles
Some hairstyles are a no-no if you want to keep your hair looking good underneath your helmet. You can opt for a ponytail or braids (standard, Dutch, fishtail, etc.) as long as they start at the nape of your neck. However, avoid accessories such as hairpins or clips: they will not stay put and may irritate.
Use styling products wisely
Applying hairspray, gel or mousse to your locks before you set off is not a good idea! If you do this, you are heading straight for a misshapen hairstyle and helmet head. However, to get your hairstyle to hold when you take off your helmet, pop the products you need into a special hairstyle vanity case .
Protect your hair
Travelling at speed, the wind and the winter cold weaken the hair fibre and tangle up your locks. If your hair sticks out of your helmet, wrap a scarf around it for best protection.
Wash your helmet
Your scalp can become irritated due to the heat inside your helmet and friction. The scalp reacts by producing excess sebum , making the roots greasy. To avoid this, regularly clean the inside of your helmet with soapy water. If you do not have time, get into the habit of wearing a special extra fine balaclava each time. This will also work as a barrier against static electricity, created due the helmet rubbing, which in the long run will dry out the tips of your hair.
This article inspired you?
Take action and find your salon