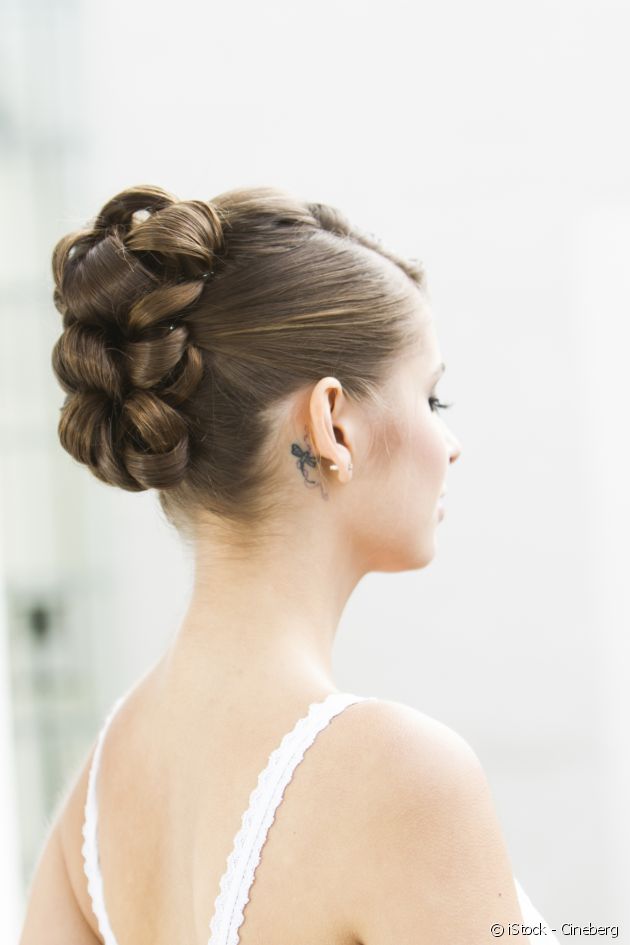 This article inspired you?
Take action and find your salon
Hairstyle
Hairstyles: 3 chignons for special occasions
A real style mainstay and forever being reinvented, the chignon is perfectly suited to special occasions, whether it be a formal ceremony or an evening do. Here are three chignon ideas to start you off.
The floaty chignon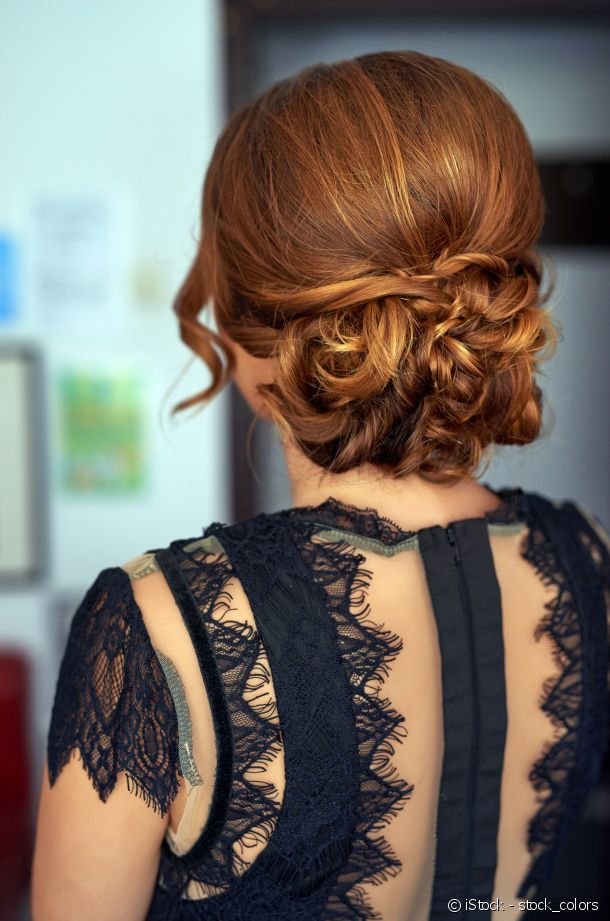 Easy to do on mid-length hair, the floaty chignon is a must-have look which does not require much technique. It can take you anywhere, as you can either wear it as a standard high chignon or at the nape of the neck for a more sophisticated look. To style your hair in no time at all, lightly back-comb your locks leaving two strands loose to frame your face. Then gather your hair towards the back while smoothing out your locks, in order to keep just enough volume on top. Pin your strands one by one into the centre with hairpins. Intertwine them randomly, leaving a few ends poking out of the bun. Hold the style in place with hairspray.
The Cretan style chignon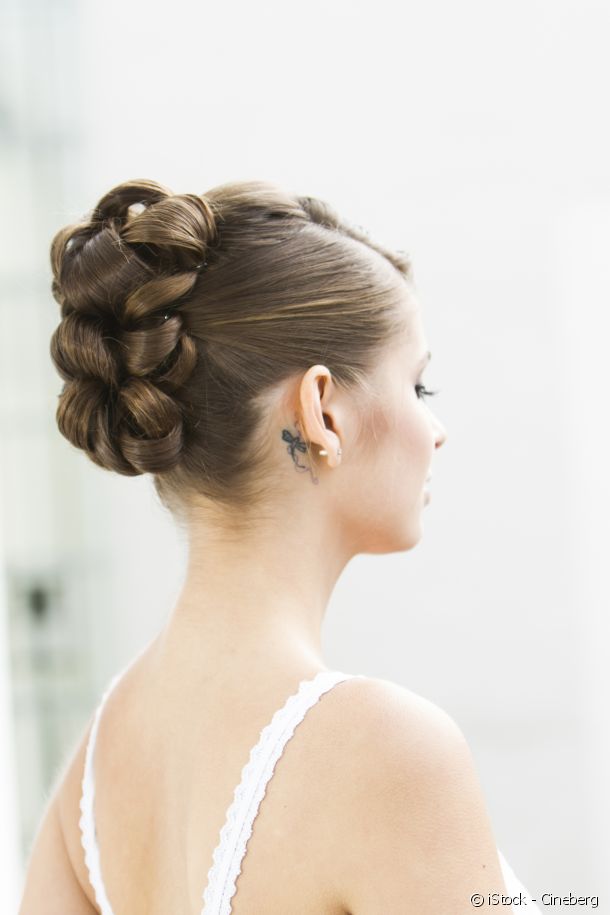 This unusual curled chignon is a charming alternative to the banana chignon. To get the look, mark out a side parting to give movement to the hairstyle and then gather your locks at the nape of the neck. Flatten down your hair at the front and tie back your hair in a mid-height ponytail. Then form your chignon strand by strand. Take a section of hair from the ponytail and form a large curl with the length. Pin it in place against your scalp using flat hairpins. If you have very long hair, put in more hairpins as required. Continue doing this with the rest of the hair, spreading the curls out nicely so that the hairstyle looks balanced. And there you have it, it's all wrapped up!
The braided bun
The top knot gets a daring new look with this XL version. It is gets a party vibe with this pretty braid that shows off your long locks. To get this hairstyle right, gather your hair towards the back and then flatten it down. If you have a fringe, curve it slightly to cover your forehead. Put your hair up in a high ponytail. Separate it into two equal sections. Take a foam donut and feed one section through the hole in the middle. Bring your hair lengths up and over so as to cover the accessory with your hair. This adds volume and forms the basis of the whole hairstyle. Hide your tips by holding them in place at the bottom of the bun with hairpins. Then, do a standard 3-section braid with the remaining section. Then loosen the braid slightly to add volume and wrap it around the base of the bun to decorate it. Just hold it in place with flat hairpins and you're ready to go!
This article inspired you?
Take action and find your salon