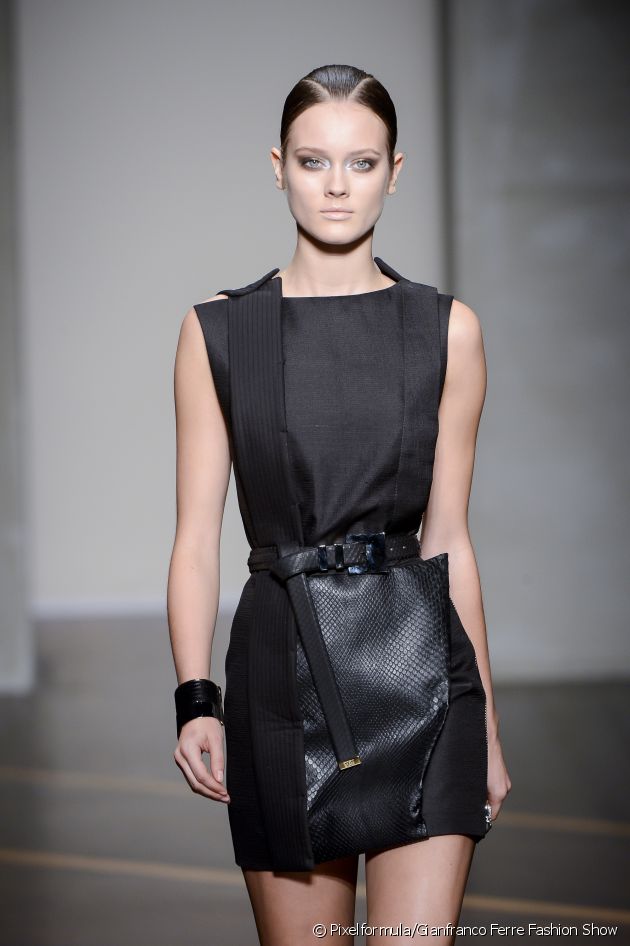 This article inspired you?
Take action and find your salon
Hairstyle
Hairstyle: a closer look at the V-parting
Have you had enough of middle or side partings? What about trying the V-part? Before you take the plunge, here is everything you need to know on how to create it successfully.
A parting that limits hairstyling options
Do not choose this dual parting lightly as marking out two partings instead of one entails styling the different sections marked out by the V-parting. Consequently, this limits your styling options. However, that doesn't matter too much as the V-parting creates wonderful effects all by itself!
In order for the partings to stand out, the hair in each section marked out by the V should be slicked down, either plaited or twisted, so the partings are clearly visible. In short, this original parting best suits up-do hairstyles. Chignons, braid(s) or ponytails, you have a whole range of options for giving your favourite hairstyle a twist with this double parting.
Do you absolutely want to wear your hair down? Nothing is impossible. Opt for an impeccable sheer effect by straightening your locks. To do this, each strand should be fixed towards the back of the head and behind the ears using a few flat hairpins.
Good to know: for all these reasons, make sure you have enough time to style your hair before you choose a V-parting!
How to create it?
To create a pretty V-parting, start by locating the centre of your forehead, as you would for a middle parting, before separating the strands using a comb and creating two perfectly straight partings, the first marking out a line heading towards the right and the second heading towards the left. Ensure both are perfectly symmetrical. Once marked out into a distinct V, gather the hair from inside the V (the central section) towards the back of your head using the teeth of the comb to smooth it down, then style your locks on either side of the V (the sections behind your ears) to get an impeccable result. Finally flatten them down, by braiding or styling the three marked out sections (the central, right and left) and that's all there is to it!
This article inspired you?
Take action and find your salon