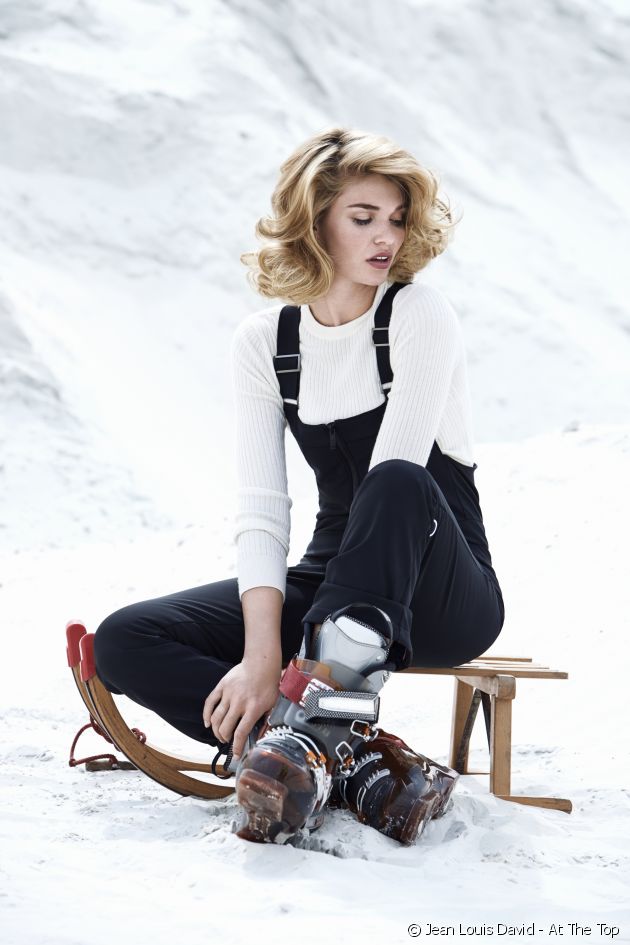 This article inspired you?
Take action and find your salon
Looks
Everyone is rocking the 80s trend this season!
With the new Autumn-Winter 2019/2020 collection, Jean Louis David has decided to give 80s styles a contemporary modern-day twist. What can we expect to see this season? XXL volume, glamourous curls and punk hairstyles, for looks which are both daring and modern.
A glamourous touch to boost volume
Although under-twenties may never have heard of 80s max volume, this season we can count on Jean Louis David to bring his trend up to date, with the new "At The Top" collection. With a touch of wildness and extreme elegance, this season's hairstyles are full of volume and movement. From loose waves, cascading tight curls to shaped blow-drying, this season's array of styles is enhanced and modernised by current colouring trends. Say goodbye to peroxide blonde, that emblematic colour of the 80s. Make way for more natural shades this season, such as a dark blonde enhanced by honey shades, a captivating cool beige or even an ultra-luminous brunette.
A punk influence shakes up this season's hairstyles
Another flagship style from the 80s which has inspired Jean Louis David's new collection is the punk look. Short hair is fully celebrated, retaining length at the nape. Extremely thinned-out and layered, this pixie crop gives a new twist to the mullet look, with a daring and feminine creation. As for styling, the hair is ruffled up for a messy-styled effect which plays with different looks. Men have not been forgotten this season. For them, Jean Louis David has suggested a cut which triumphed at the height of the punk movement: the undercut. Shaped at the base for a bowl cut effect, this hairstyle, featuring an elaborate front section, preserves length both at the nape and sides. It is just what's needed to soften the whole look and express the duality of modern-day men, who are both masculine and in touch with their sensitive side.
Simplified styles thanks to Jean Louis David's styling products
Do you want to adapt 80s hairstyles to suit yourself? This is easy thanks to Jean Louis David's styling products. For curls full of bounce, opt for Perfect Curls. Our top tip: prepare your hair with this gel and then use large diameter curling tongs for guaranteed XXL curls! Finally, fix the whole look with a mist of Fix Ultime extra-hold hairspray. For successful blow-dry shaping, opt for Go Detox mist. This treatment will add shine and treat your locks with the required nutrients. Finally, to recreate the punk look, texturize your hair using Texture Powder and scrunch it with a small amount of Shine Wax. It is up to you to have fun and experiment!
This article inspired you?
Take action and find your salon