Looks from the "Take me to New York" collection
For his new Fall/Winter 2021 collection, Jean Louis David has decided to take us to New York! The looks are sometimes rock, sometimes natural but always chic and trendy. Whether you are tempted by ultra-smooth lengths or wavy hair, fans of trendy ponytails or rather plaited braids, something tells us that you're about to find your happiness in this new collection. So are you ready to fly to the Big Apple and discover all the latest Jean Louis David looks?
The maximum volume
For those who are tired of their flattened hair, the maxi volume look is definitely for you!
Here on medium-length hair with a slightly shorter cut at the nape, the volume is worked backwards using Go Style Mousse Styling. As for this ultra shiny color, it was obtained using Gloss, an exclusive Jean Louis David technique.
Natural lengths
If you have long hair and like to wear it naturally, without the fuss, you'll love this look.
A long layered cut at the end to bring a little movement and create volume, the roots sheathed using a little Texture Powder Go Style and that's it! The color is reboosted using the Sunlight technique, which brings a light and shade effect to the hair.
Wavy Blonde
Who said that surfer waves were only for summer?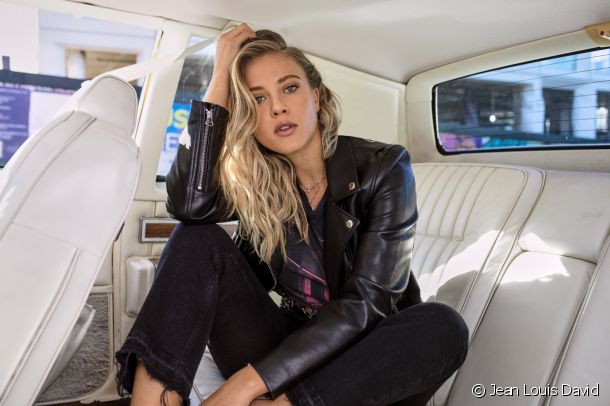 Here, the loose Beach Waves have been made with a large diameter iron on a haircut where a maximum of material has been kept during the cutting. To give a summery effect, the half-lengths and ends have been accentuated while keeping a darker root thanks to the Contrast color service.
The ultra-smooth One-side
Ultra-smooth looks are at the heart of the Fall/Winter season, and Jean Louis David reinterprets this classic in a side-hair.
Chic and rock at the same time, the side-hair look always works. Made with Jean Louis David's Brush Cream Go Style for a perfectly controlled result, this ultra-smooth look sure is aspirational!
Hyper graphic braids
The favorite look of streetwear fans.
Boxer braids are as trendy as ever. And those hyper graphic braids are the best proof of it. To obtain a perfectly controlled and brilliant result, a little Nutri Sérum Go Style by Jean Louis David is all you need.
Unicorn braid
Do you know the Unicorn Braid? Not yet? Then get ready to love it!
A Unicorn Braid actually consists of two braids on the top of the skull. Here, they are made on an ultra-smooth ponytail worked with Jean Louis David's Style Go Serum.
Slicked back hair
Timeless, slicked back hair is the favorite look of all those who want a style that is both glamorous and rock.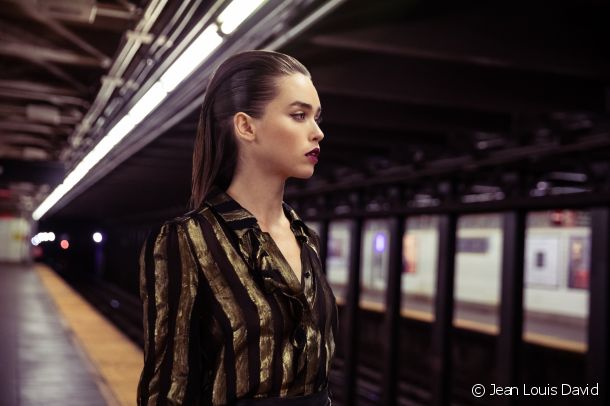 Slicked back hair works on medium to long hair. For a perfect result, remember to straighten your hair before pulling your hair back and fix it with the hairspray Ultimate Fix. Optimal hold and shine guaranteed!
This article inspired you?
Take action and find your salon