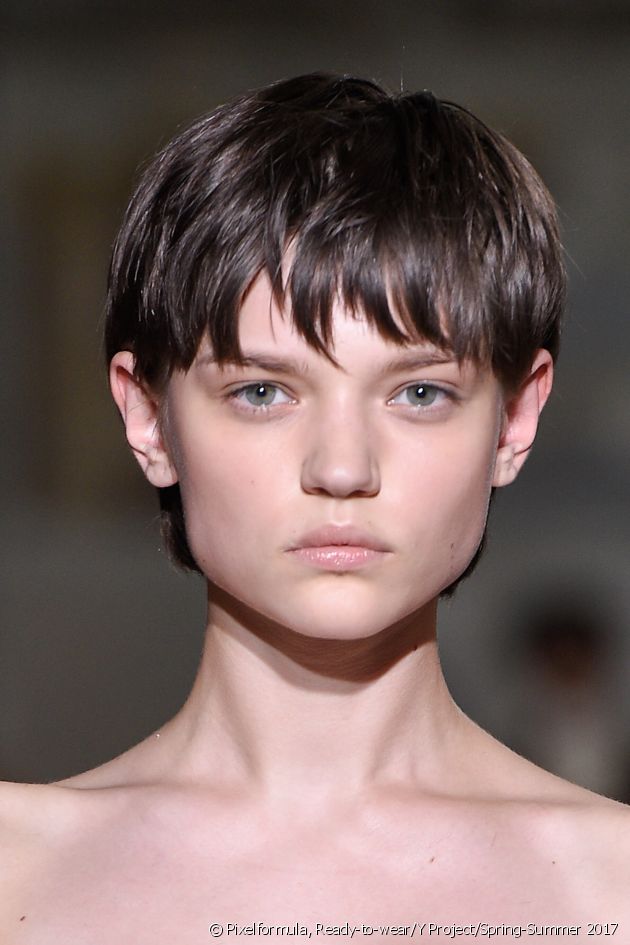 This article inspired you?
Take action and find your salon
Hairstyle
A 2017 Trend: a closer look at the Pixie crop
Spotted on Jennifer Lawrence, Michelle Williams, Anne Hathaway and Miley Cyrus, the Pixie crop can be worn as a standard version or with platinum blond hair and even shorter locks. We take a closer look.
This haircut gets its name from the model Pixie Gedolf who made it all the rage the first time she wore it in 2014. Since then, it has become a cult look. It differs slightly from the boyish crop with its asymmetrical look and longer front section, generally tucked behind one ear.
A quirky and easy-to-style haircut
The Pixie is ideal if you have long hair and are wanting a radical change, and is a great way to give a new lease of life to short hair. It is also perfect for women who want an edgy cut which is easy to style at home. If you have fine hair, you need only apply texturising powder to dried hair to give it some body. If your hair is thick, opt for a light wax to create movement. Avoid overly greasy products which tend to diminish volume.
Three ways to wear it
The Pixie crop can be worn in three different ways.
The sophisticated Pixie
Slick your hair towards the back for a sophisticated effect and hold it in place by spreading wet-look gel all over.
Ideal for a posh evening do… But also in the morning when you are short on time or lacking in inspiration.
The girly Pixie
Mark out a side parting and put in a metal-finish clip (a new accessory trend ) close to your ear to hold the strand in place. Spritz on hairspray if you want to create a neat look, and finish it off with some shimmer mist.
Ideal for seasoned fashionistas.
The androgynous Pixie
Scrunch your locks with beach spray , a styling product which makes your hair wavy due to its salt content. Its nourishing oils can help boost the wavy effect and make it hold for longer. This de-styled version of the haircut has lots of appeal with its natural look.
Ideal for really sporty girls.
This article inspired you?
Take action and find your salon