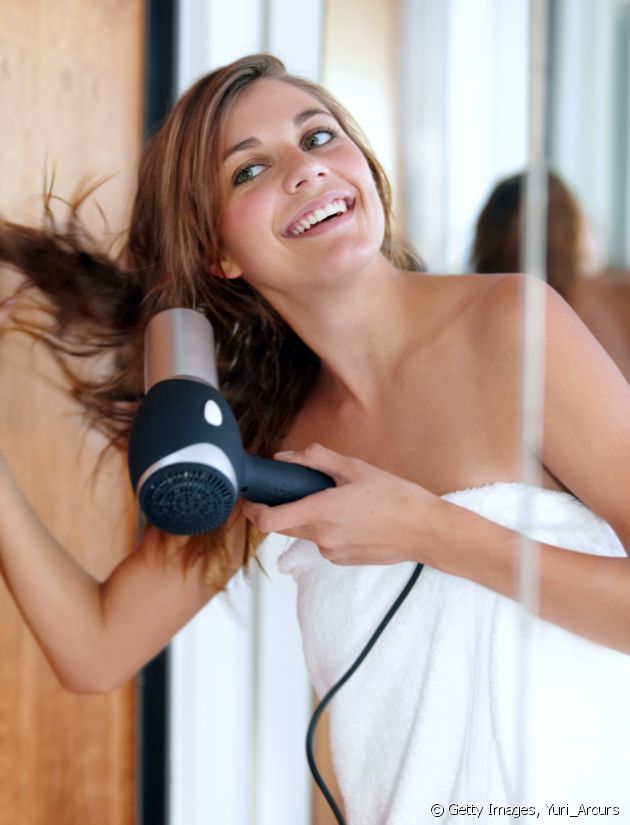 This article inspired you?
Take action and find your salon
Hairstyle
3 selection criteria when choosing the perfect hairdryer
Are you finding it impossible to decide which hairdryer to go for when faced with all the choices out there? Model, wattage, attachments… Find out more about the 3 main features you should take into account when selecting your new hairdryer.
1. Model
If you are a fan of blow-drying, opt for a professional hairdryer. This will give you rapid results without damaging your hair. This is because professional hairdryers emit negative ions which prevent static electricity from forming and help prevent the hair fibre from drying out. Plus, professional hairdryers are a long-term investment as they tend to outlast other models.
Another important characteristic is the size of the hairdryer. A mini version is handy for styling short hair and can be carried around easily when travelling. However, a more heavyweight model is recommended for long or very thick hair. Nevertheless, whichever model you choose make sure that it is a lightweight one, as the repetitive movements you make when styling hair could strain your arm.
2. Wattage
The hairdryer should be efficient so it dries your hair as quickly as possible. On the market, the wattage for hairdryers can range between 1000 and 2300 watts. The thicker your hair is, the higher the wattage you will need. In addition, different temperatures mean that you can adapt the heat depending on how you want to use the hairdryer. Ideally, your new hairdryer should have a hot air button to straighten or quickly dry your locks, a cold air button, perfect for fixing any movement and a medium temperature, to pre-dry your hair before styling.
3. Attachments
These accessories diffuse the heat in an optimum way so that you can work precisely with increased protection. With this in mind, to perfectly blow-dry your hair , always use a nozzle (an air concentrator) which combines speed with precision. Finally, to dry your hair, opt for a diffuser. This gently gives off heat and it can boost volume, protect damage-prone locks and help curls to keep their shape.
This article inspired you?
Take action and find your salon