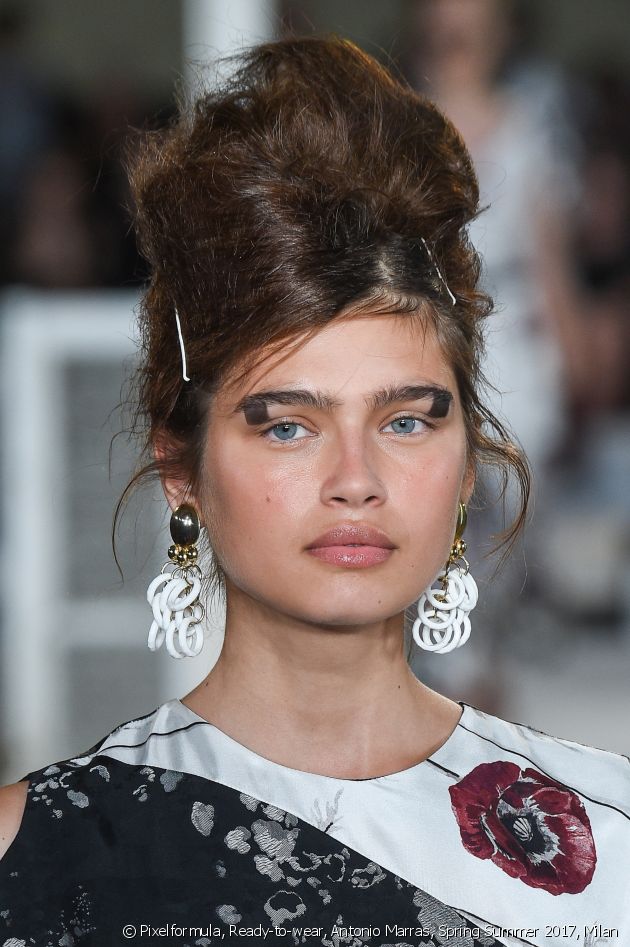 This article inspired you?
Take action and find your salon
Hairstyle
2017 trends: the top 5 hairstyles for the year ahead
Slicked back locks, backcombed chignons, tight mini braids…find out which hairstyles will be all the rage in 2017!
The styled Pixie with a slicked-back front section
Ever since model Pixie Geldof wore it in 2014, the short haircut enhanced by a long front section has been named after her! It is rock-chic, feminine and perfectly suits androgynous and fashionable looks. At the Armani fashion show, it was sophisticated and slicked back. You can recreate this look with a small amount of gel for a fashionable evening look or wear it as a softer version in the daytime by simply scrunching your locks with salt water.
Hair worn down with retro curls
This year, it's the big comeback of retro hairstyles. First it was the bowl cut and full-on fringes, now vintage curls are taking the Charlotte Olympia London catwalk by storm: these curls are glamorous, well-defined and perfect for accompanying an evening dress. In the daytime, opt for a softer version and loosen your curls by brushing them after creating them with curling tongs or straighteners. It's your turn to look like a modern-day Marilyn!
The slicked back wet hair look
This year, once again, the wet look is amongst one of the top trends to follow. It can be worn in a casual way, simply with a gelled-back section, or sophisticated by gelling the entirety of your hair and slicking it back like at the Jason Wu fashion show.
The backcombed chignon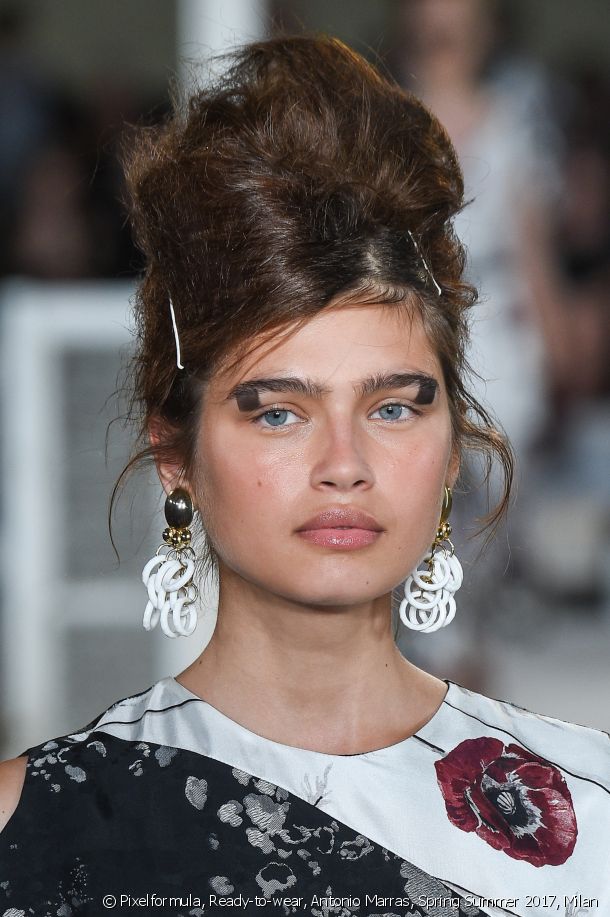 You know this XXL hairstyle off by heart but you have never dared to try it. Yet, it presents some undeniable advantages: it reinforces your style while still looking extremely elegant. To maximise the effects, designer Antonio Marras uses quiffs. At home, use a foam donut or simply backcomb your locks before pulling your hair back into a chignon.
Tight braids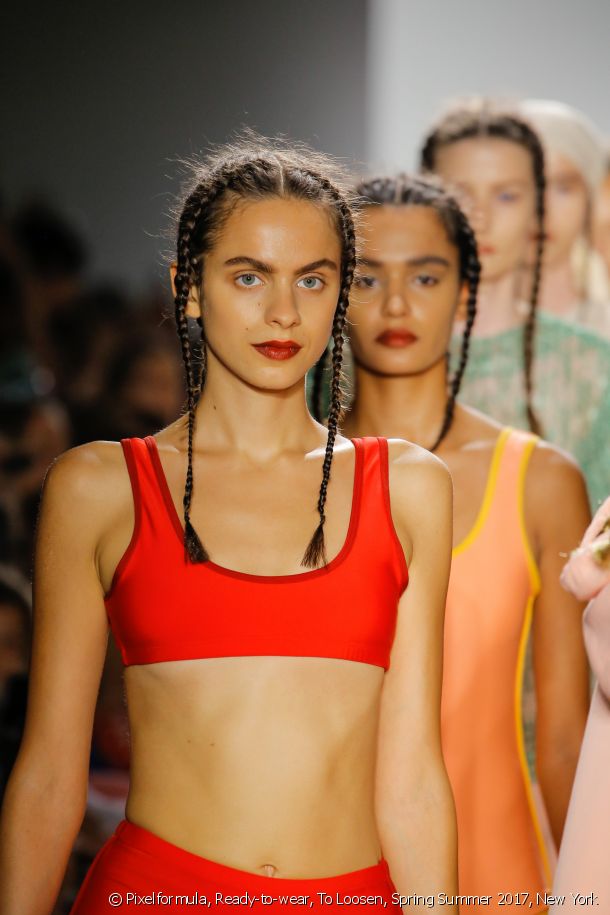 After cornrows were a big hit in 2016, these mini braids have become extremely popular. Although these tight braids may look difficult to wear at the front of your head (as seen in the photo), they fit very well into loose hair or are great for adding detail to a bohemian chignon. This is a perfect way to add a modern twist to a classic hairstyle.
This article inspired you?
Take action and find your salon