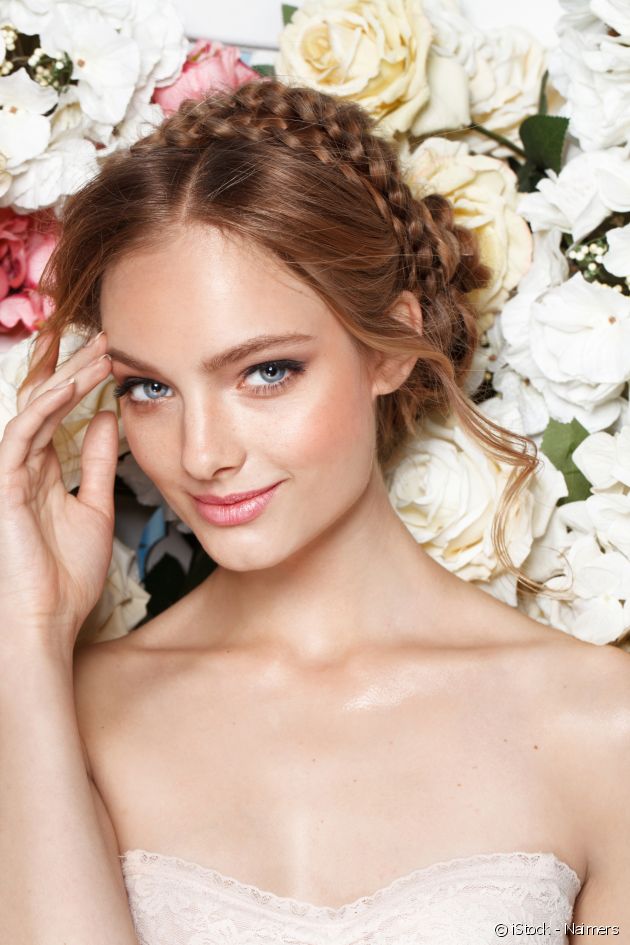 This article inspired you?
Take action and find your salon
Hairstyle
Wedding hairstyle: 5 mistakes to avoid
A romantic chignon, glamorous curls… No matter which hairstyle you go for on your big day, there are a few faux-pas to avoid for a successful bridal hairstyle. Read on to find out more.
1. Over-using accessories
Yes, accessories can make you look like a princess in the blink of an eye, BUT elaborate hair slides, floral crowns and jewelled hair bands should be used sparingly for an elegant look. Don't overdo it with accessories, or you will spoil your hairstyle rather than enhance it.
2. Not taking into account your hair type
To avoid any bad surprises, do not forget to adapt your up-do to suit your hair type. Even with a foam donut, you will not be able to achieve the maxi chignon of your dreams with fine hair, and a loose hairstyle will not hold well in poker-straight locks, even with all the hairpins in the world.
3. Choosing a hairstyle and not considering your dress
Ah yes, it is not just a matter of taste, it is also about harmonising your style with your outfit! Romantic chignons are always best coupled with princess dresses, and a loose messy up-do best suits bohemian dresses. Always remember to match your hairstyle to complement your white dress.
4. Changing your hair colour for the big day (or the day before!)
Unless you have already gone from brunette to blonde (or vice versa) in the past, this is not the time to make a drastic change. The ideal wedding hairstyle is one that suits you best and respects your style.
5. Skipping the trial hairstyle session
It is impossible to be sure if a hairstyle will suit you without having tried it on, just like your dress! Therefore, the trial hairstyle session is a must to avoid making any mistakes and to ensure you feel at ease with your voluminous bun or bohemian plait on the day of the wedding.
This article inspired you?
Take action and find your salon