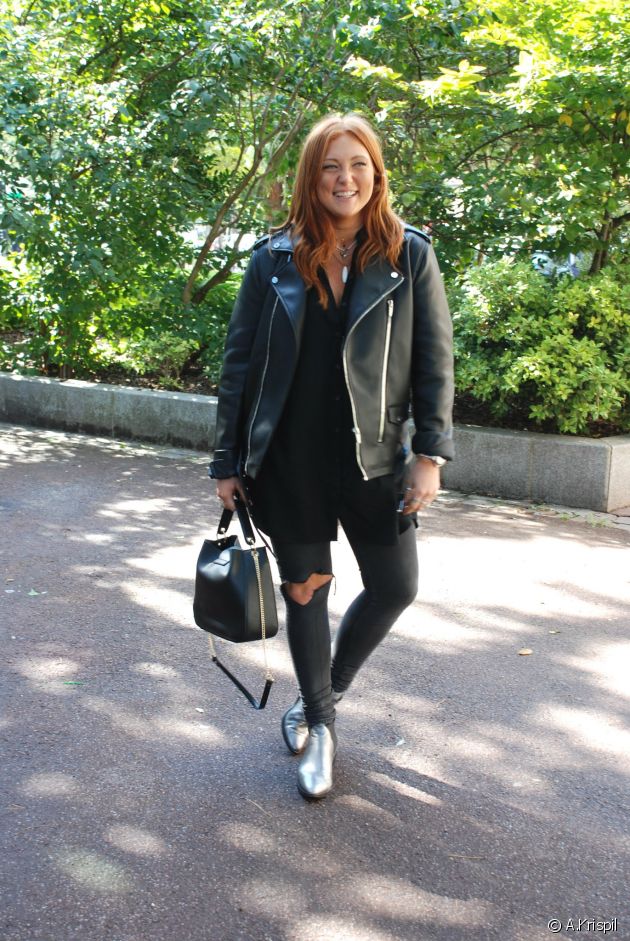 This article inspired you?
Take action and find your salon
Street Style
Streetstyle: Ellie's cool rock chick style
Every month, we analyse the look of a woman or man who has caught our attention. Today, we reveal to you the secrets of Ellie's feminine rock style.
Paris, an afternoon in September. A pretty redhead catches our eye. She's called Ellie, a girl from London living in Paris who has packed her edgy style with her into her suitcase. We loved her look and by chance she agreed to play along by taking part in a short interview, with her infectious style and her oh so British accent!
Could you describe your style?
I'd say I have a rock style. I have my own style, which can be quite original with all of my jewellery and jeans I customise myself to make them look even more edgy, like the ones I'm wearing today with rips on the knees. I chose silver boots to add a stylish touch to my all-black outfit which I love. I also like oversized pieces and leather jackets.
You often wear black, why?
I find it really chic and edgy. It is rare that I wear other colours, but occasionally I wear grey and white. Black is also practical as you can put it with anything without having to worry that it might not match. That way, I can save time in the mornings! I also like the contrast black has with my red hair. It's perfect as it showcases my vibrant hair colour !
What is your favourite piece in your wardrobe?
Probably my XXL leather jacket which I'm wearing today. I put it on pretty much every day. I'd go as far to say it's my favourite go-to item but I'd also find it hard to go without my ripped jeans…
Do you prefer heels or trainers?
I actually have a real obsession with trainers. I love all kinds of on-trend sneakers such as white trainers with badges sewn on the back, for example, or vintage styles of skate shoes which have come back in fashion. As for heels, I no longer wear them. However, I love boots and mules too!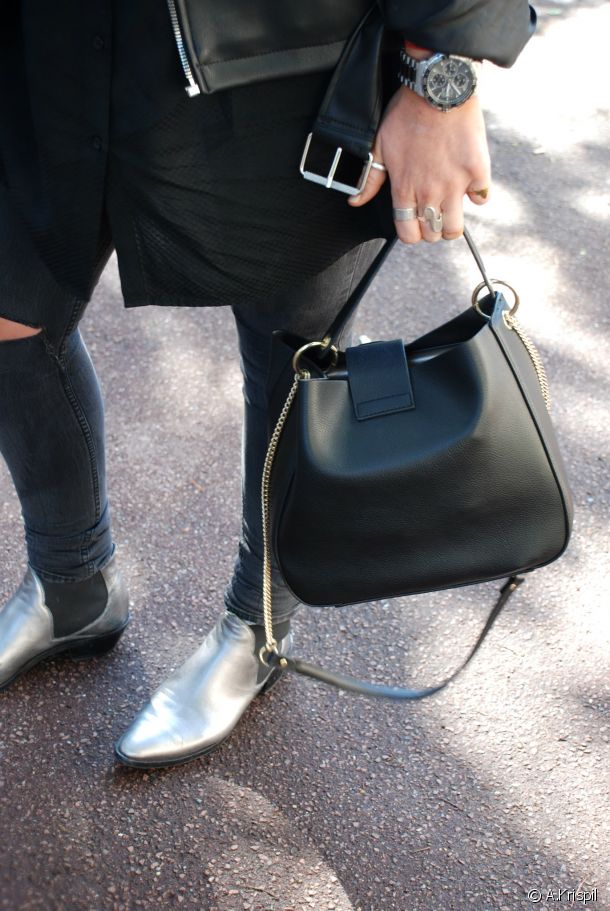 You have lots of accessories…
That's true, perhaps too many for some people but they are essential to my look. I love collecting and wearing lots of small jewellery pieces such as rings and fine necklaces. I also love combining styles to give me a boho rock chick look. However, I never wear XXL jewellery. Accessories allow me to create my own style and enhance my all-black look with small metallic touches, as shown by my silver boots and my bag chain.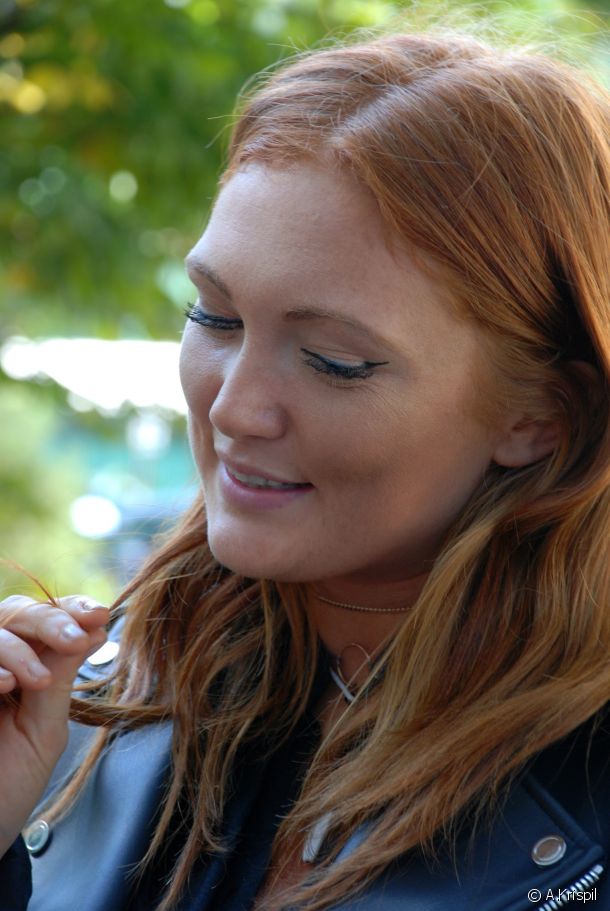 Which are your favourite hairstyles to finish off your rock look?
I used to always gather my hair over to one side for a side-swept look. Today I've left my hair down with a middle part and I've opted for a wavy effect . As I have curly hair, I prep my locks with a thermo-active treatment to protect them before relaxing my curls with straighteners to create this rock chick wavy look. A bit of styling mousse for extra volume and that's all there is to it!
This article inspired you?
Take action and find your salon