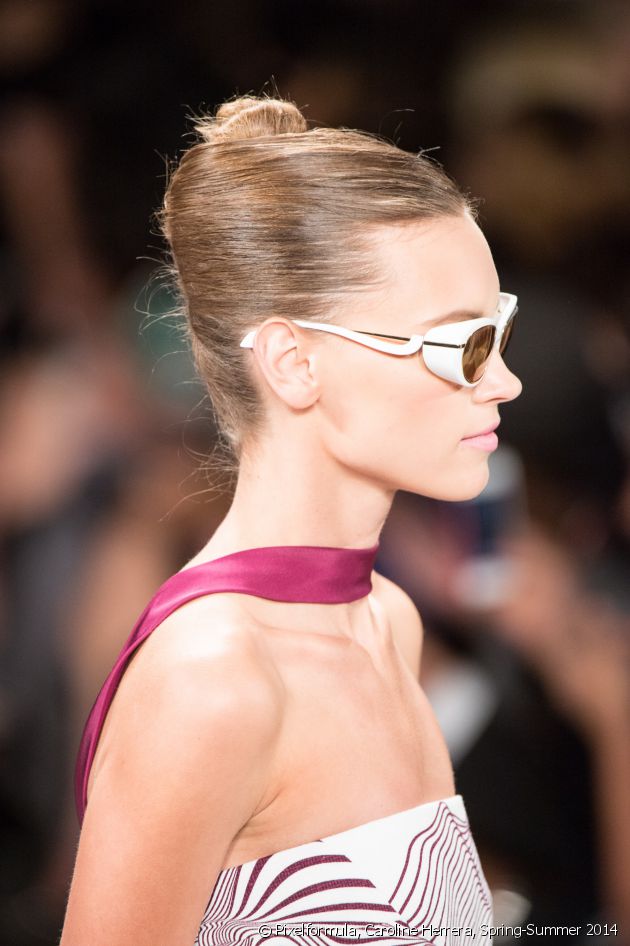 This article inspired you?
Take action and find your salon
Hairstyle
Step by step: how can I create a classic twisted banana chignon?
A favourite amongst brides and celebs on the red carpet, the banana chignon is a real classic hairstyle. Learn how to create it step-by-step for a fifties look!
Step 1: prepare your hair
Start by treating your hair by washing it: your locks must be fully clean so they perfectly reflect the light. The must-have product? Moisture and Lightness Shampoo from the Oil Therapy range. It purifies and intensely hydrates your hair! Our tip? Leave your hair to air dry (the heat from the hairdryer can sensitise your hair).
Then detangle your hair strand by strand using a flat hairbrush. Your aim is to obtain supple hair. Then mark out a clear side parting. Finally, backcomb your roots on top of your head to guarantee maximum hold. To do this, comb it in the opposite direction to which the hair grows, then fix it all with hairspray .
Step 2: form your chignon
Straighten your hair all over the top section and at the front using a brush. Above all, keep the curved aspect to your hair which you created by backcombing. Then gather your hair towards the back at the nape of your neck, as if you are going to form a low ponytail . Twist your hair in on itself, then lift it towards the top of your head.
Flatten your hair down onto your head by fixing it with chignon hairpins. Place them inside and all along your tied-up style. Careful, they must remain invisible so the result is aesthetic. All you need to do now is smooth down the sides with a fine comb and some hairspray for a flawless result. There you have it, you have created your banana chignon!
Step 3: fix your hairstyle
Ensure your hairstyle has flawless hold by applying Fix Spray. A little tip: to finish off the whole look, apply Shine Spray. You will add ultimate shine to your hairstyle, not to mention your hair will have an addictive fragrance !
Inspired by the 50s , this banana chignon will give you a retro, sophisticated and on trend style. Feel free to combine it with your favourite little black dress for an even more sophisticated look than ever!
This article inspired you?
Take action and find your salon