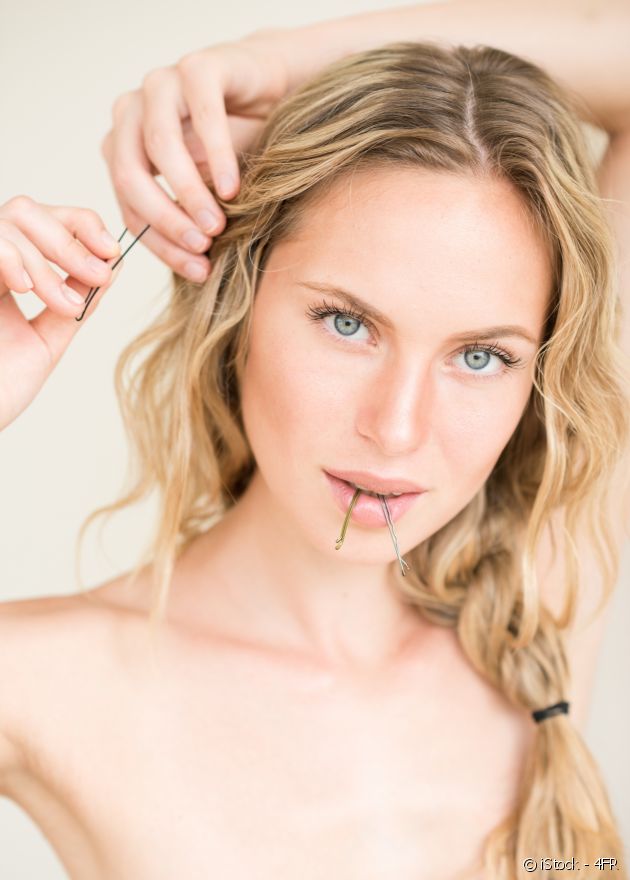 This article inspired you?
Take action and find your salon
Hairstyle
[Instahair] The bobby pin craze
They are everywhere. Used to enhance on trend hairstyles and in Instagrammers' hair, hairpins are no longer being hidden, but rather being shown off in large numbers and with plenty of colour. Read on to find out 5 ways to adopt the bobby pin trend.
The new slicked-back look
Do you always find it difficult to slick back your locks? Bobby pins are the solution! You no longer need to desperately attempt to straighten your hair or use hairspray to it slick back. Use flat hairpins instead to give a simple new twist to this slicked back look . Go for contrasting colours rather than those which blend into your hair: golden ones for brunettes and black for blondes. An on-trend detail which will make all the difference. To put them in, it couldn't be easier: select the section of hair you wish to slick back and put in multiple hairpins to fix it. Diagonally, spaced out or close together…put them in however you like.
A personalised accessory
Bobby pins are not just for fixing. You can also incorporate them into your hairstyles to create a real bespoke accessory. Here, with this small low chignon, the hairpins are the main feature and punctuate the length of the hair. They follow the movement of the strands to mark out a metallic crown. Try out all of the hairstyles you have ever dreamed of! For example, reinvent the fishtail braid with hairpins on each twist for a more sophisticated look.
Dare to go for colour!
This article inspired you?
Take action and find your salon