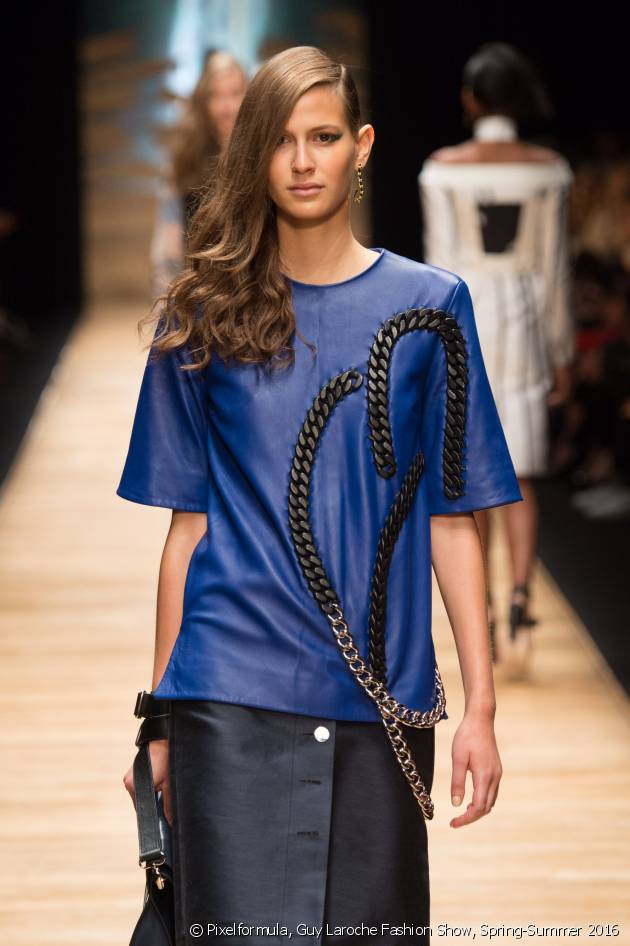 This article inspired you?
Take action and find your salon
Hairstyle
How to create the side-swept hairstyle from the Guy Laroche fashion show?
More on trend than ever, side-swept hair is THE glamorous hairstyle par excellence! When you try out this style, it immediately gives you a chic, modern and sophisticated look. Follow this guide to learn how to create this hairstyle step by step.
Step 1: prepare your hair to be styled
A glamorous hairstyle, by definition, is meant to be shiny and ultra-luminous. In order to boost your hair's shine, wash it with Moisture and Lightness shampoo from the Oil Therapy range. Ideally, leave it to air dry. If you use a hair dryer, apply a thermo-active treatment to your hair beforehand. You will protect it from the high temperatures emitted from your device. Then untangle your hair using a flat hairbrush to make it supple. There you have it- you can start styling!
Step 2: create the side-swept look
Mark out a clear low side parting using a fine comb. Then gather all of your hair from the 'smaller section' over to your opposite shoulder. Flatten down the roots on this section by placing your hair behind your ear. To do this, heat up a small amount of Design Gel in your hands, then apply it evenly by smoothing out your hair with your fingertips. Fix it all with a flat hairpin, placing it just above the nape of your neck so it can't be seen.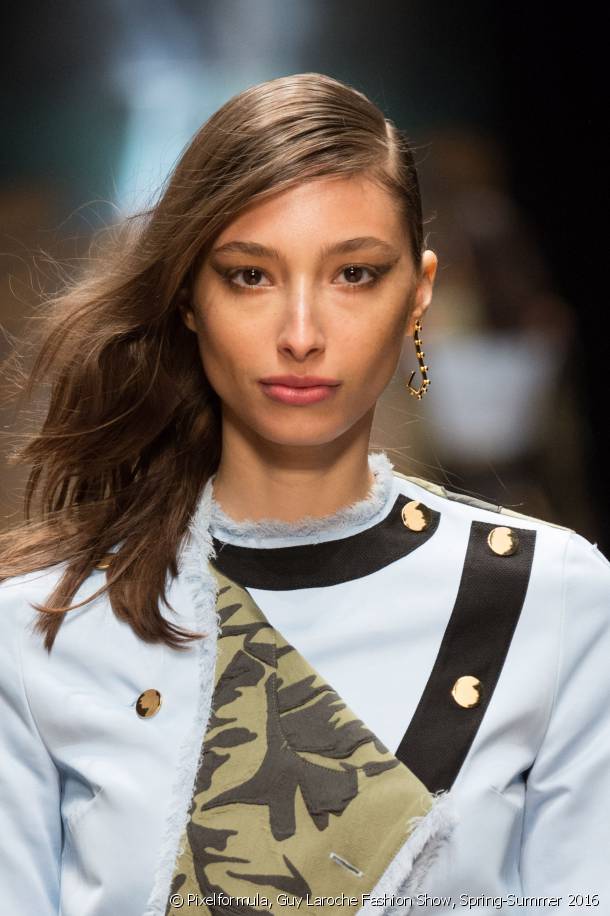 Step 3: add movement to your side-swept style
Apply thermo-protective spray to your locks, then use straighteners. Create large curls, only from mid-way down. To achieve this look, work with relatively large strands and consider applying hairspray systematically to each strand. Then loosen the curls with your fingers to create a wavy effect . As shown by the models on the catwalk, this effect looks great whether you have short, mid-length or long hair.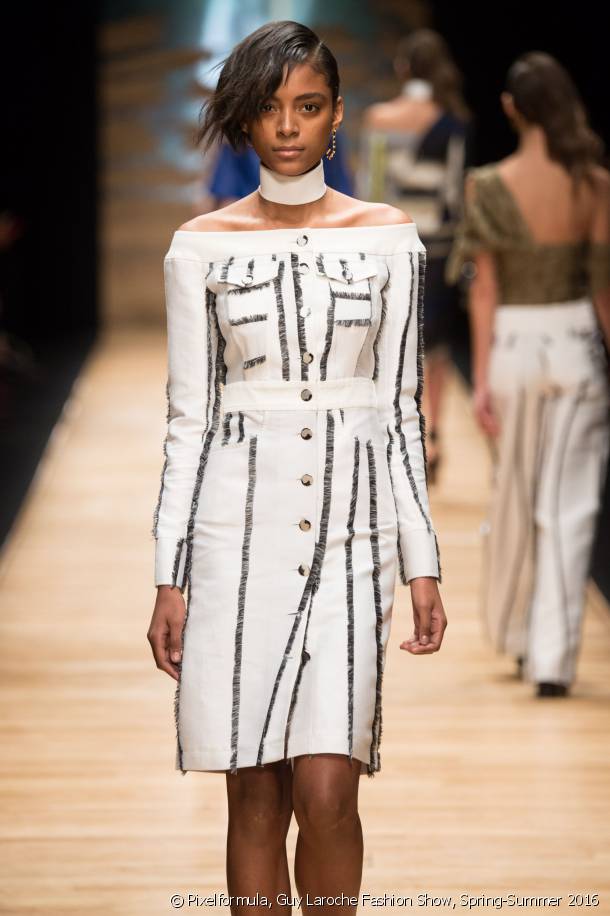 Step 4: fix the hairstyle
All you need to do now is apply Fix Spray to ensure your side-swept style has maximum hold. Once you have mastered this technique, this hairstyle will become both simple and quick to create. Furthermore, it is easy to wear. You can try out this look for a date, for your next girls' night out or for a wedding. Believe us, you can't go wrong… this hairstyle is a safe bet!
This article inspired you?
Take action and find your salon