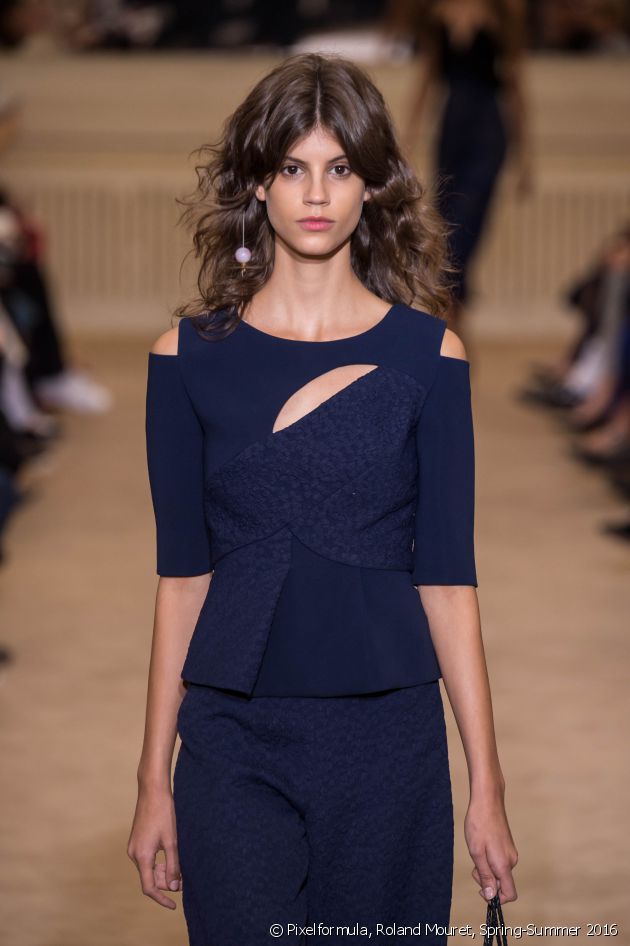 This article inspired you?
Take action and find your salon
Hairstyle
3 hairstyles for thick hair
You are lucky: you have thick hair and a lot of it which means you can create a whole multitude of hairstyles. Do you wish to vary your look? We have found three hairstyles to suit your hair type, which were spotted on the catwalks during Spring-Summer 2016 Paris Fashion Week. We take a closer look!
Floaty curls for an ultra-feminine style
If you have also fallen for XXL curls, they will instantly add movement to your hair. To create them, use curling tongs . Before you do this, apply thermo-active spray to your hair. This is essential for protecting the hair fibre from high temperatures. Then select a relatively large strand and wrap it around your heating device (without tightening it too much to avoid creating ringlets). Leave it to heat up for a few seconds before releasing. Repeat this all over your hair. To finish, apply hairspray. For an even floatier result, you can loosen some of the curls using your fingers, whilst keeping the waves well-defined.
Professional tip. Apply Design Spray before creating each curl. This sculpting product will give more texture to your hair. By using it, your curls will have more definition for longer.
The slicked-back ponytail for a sophisticated look
Spotted during Fashon Week, this tied-up style is minimalist and sophisticated! Its biggest asset? It can be worn in all circumstances. Whether it be during the day or at night, it will go perfectly with the outfit and make-up of your choice. Furthermore, it is very simple to create. Firstly, work with properly detangled hair . Then mark out a clear middle parting using a fine comb. Gather your hair at the nape of your neck, by flattening it down using a hairbrush. Then tie it up into a low ponytail. Apply Fix Spray to finish to ensure maximum hold.
Professional tip. Select a fine strand of hair from your ponytail and wrap it around your hair tie. Fix it with a flat hairpin. By doing this, you will hide your accessory in a fashionable way.
Scrunched hair for a deliberately effortless look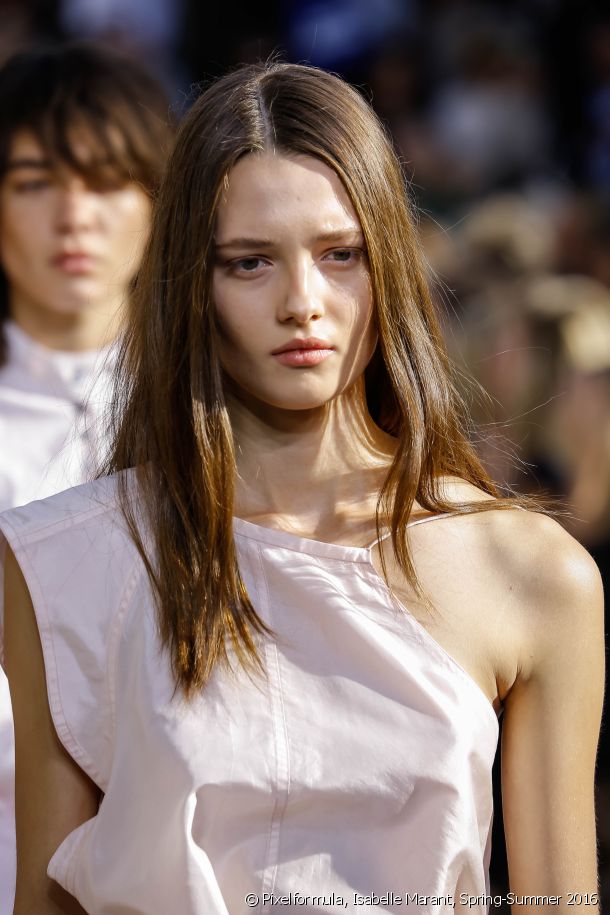 Give a modern rock look to your hair with a scrunched effect. It's the perfect compromise between straight and wavy hair. To recreate this style, apply a small amount of styling mousse to damp hair. Then scrunch up your hair strand by strand in your hands. Hold it each time for a few seconds before releasing. Feel free to use a hair dryer (the heat will allow you to fix it more quickly.)
Professional tip. Do you not have time to wet and dry your hair? Use a small amount of Texture Powder on dry hair , then scrunch it. This product is your best friend if you are always in a rush and it also works to perfection!
This article inspired you?
Take action and find your salon