Step by step: how can I create messy-styled bun?
A must-have hairstyle for several seasons, the chignon bun is reinventing itself with a messy-styled effect, perfect for a bohemian and casual look. Find out the main steps so you can adapt this hairstyle to suit you!
The chignon bun suits mid-length to long hair. If your hair is at least shoulder length, give this style a try! Its asset? It suits all textures of hair, whether it be straight, wavy, curly or frizzy. This style gives you a deliberately effortless look. To create it, you need a flat brush, a foam donut, a bungee hook (easy accessories to use), hairpins and some hairspray.
Step 1: prepare your hair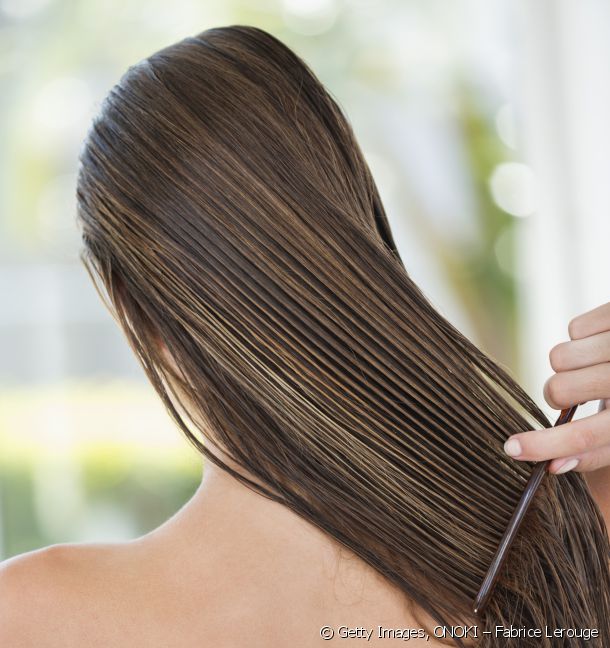 Start by applying a thermo-active treatment to washed, wrung out hair to protect it from the heat. You will need a hair dryer to dry your locks. If you wish to create a messy-styled effect, you do not need to use straighteners. Detangle your hair using a brush. Work strand by strand to make your hair suppler, whilst getting rid of any knots.
Step 2: create your chignon
Gather your hair at the top of your head and tie it up using a bungee band hair tie. You will then have a high ponytail! Use your foam donut and slip your hair inside it. Push it to the base of your ponytail.
Spread your hair around the donut so it hides it and wrap your strands around it, holding it in place with as many hairpins as you require. Finally, pull on your chignon with your fingertips to make your bun floaty and leave a few strands of hair loose.
Step 3: fix your hairstyle
Apply Fix Spray holding it far enough away to guarantee your hairstyle has maximum hold. Do you wish to try out different chignon styles? Find out how to create the braided bun.
This article inspired you?
Take action and find your salon
The essentials

of the season