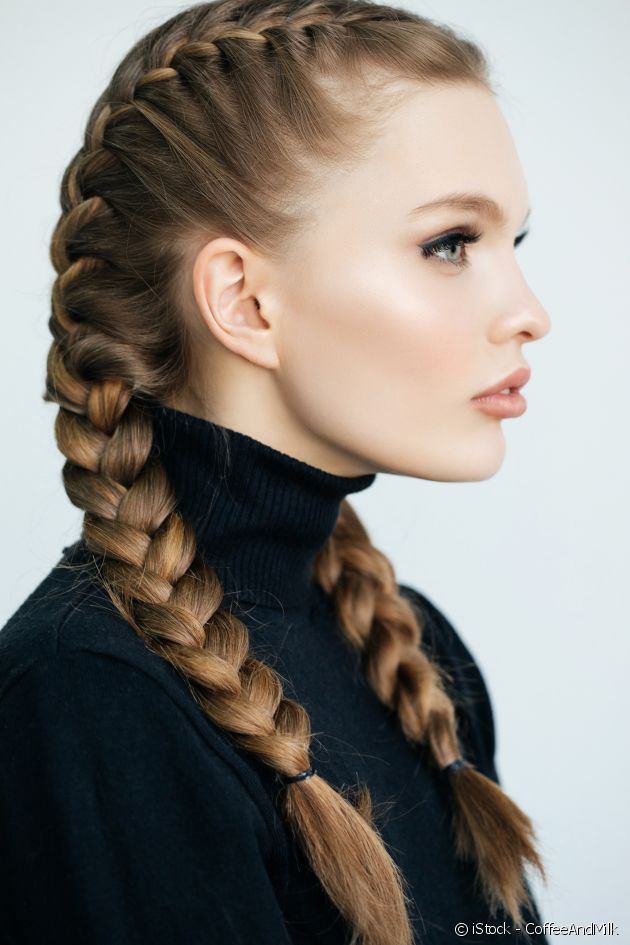 This article inspired you?
Take action and find your salon
Braid
How do you do boxer braids?
Stop fighting with your locks to do boxer braids! Learn how to do this on-trend hairstyle with ease, knocking out any preconceived ideas about being unable to rock double braids as an adult.
Separate your hair into two
Start by marking out the sections of hair that you want to braid by putting in a clear centre parting. Use a comb to help you to mark out the parting from the centre of your forehead, taking it down to the nape of the neck to separate your hair into two equal parts. Then tie up each section into a bunch.
Start your African braid
Untie one of the bunches to form the first braid. Then select three strands of the same thickness from the front of your head, as close to the roots as possible. Make sure you don't use all of the hair from the section as you will need the rest of it to form the African braid, which involves gradually adding in small pieces of hair to each section of the braid as you plait down.
Do two inverted sleek braids
Continue forming your braid by creating an inverted three-strand plait to add depth to your boxer braids. To do this, simply feed the middle strand underneath rather than over the top of the other strands. At each stage of braiding tighten the strands to get beautifully sleek regular plaits. Then plait your hair down to the tips and secure it with a hairband.
All you need to do now is repeat the process in the second section of hair to finish off your sleek braids. Spritz on hairspray as a finishing touch to prevent frizz and there you have it!
Maybe you're not very good with your hands? Don't worry, you can still get pretty boxer braids. Simply ask your hairdresser to give you this look in one of the Jean Louis David Style Bars.
This article inspired you?
Take action and find your salon