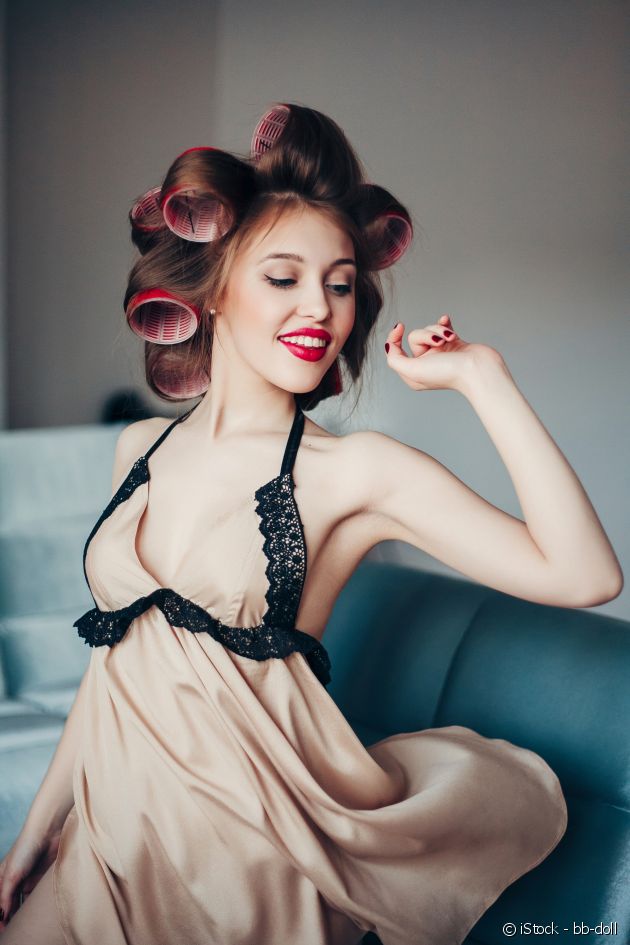 This article inspired you?
Take action and find your salon
Styles and trends
Choosing the right rollers for you
Rollers are a must for curling your hair without using curling tongs or straighteners. They come in a whole range of different styles and materials, from plastic to Velcro, large to small. Read on to find out which type is perfect for you.
Which size rollers should I go for?
Choose the size of your rollers according to your hair length and the desired result. With very long hair, large rollers are essential so that you can wind the whole length of your hair around them. However, with short hair, you should opt for smaller cylinders. You should then also choose the diameter of the roller according to the type of curls you wish to create. To get natural-looking floaty curls or to create a wavy look, go for rollers with a large diameter. However, to get tighter curls or a curlier effect, you should opt for a much smaller diameter. You can also use rollers to soften your natural curls. To do this, opt for large rollers and relax the curls by pulling down on them.
Which rollers for which hair type?
Rollers can be made from several different types of material which should be chosen according to hair type. If you have thick hair which is in the best of health, heated rollers are an effective option for quickly creating curls. Do you prefer to create curls without using heat? Opt for mesh or Velcro rollers instead, which are perfect for hooking onto your hair and holding the weight of your locks while you leave your hair treatment to work. However, avoid using this type of roller if you have fine hair: the rollers might get tangled up in your hair and you could break your hair shafts when you take them out. Opt instead for plastic cylindrical rollers, or foam ones which are much gentler on the hair shaft. You can take them out without risk of damaging your hair. Use this type of roller also if your hair is dry, fragile or brittle, to prevent any damage.
Good to know: Do you find it hard to put rollers in? Opt for the highly practical "magic rollers". Simply slide a section of hair into one of the soft spiral tubes using the hooked rod provided, and twist. At last, curling hair is child's play!
This article inspired you?
Take action and find your salon