Back to school: how should I style my daughter's hair?
It's almost time for your child to go back to school. To ensure your daughter is ready for the big day, take a look at the following three hairstyling ideas which are modern, quick and easy to do.
Two French plaits in long hair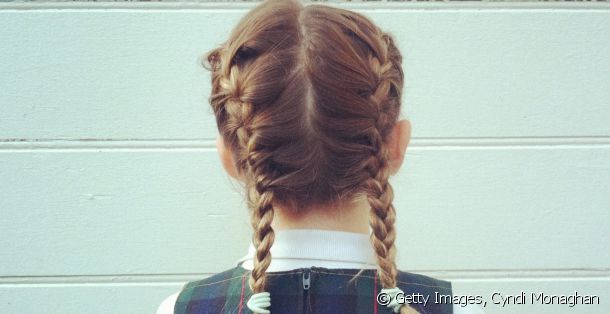 Just like cornrows, French plaits are a leading style of 2016. To do them, start by thoroughly detangling your daughter's hair. Separate it into two equal sections with a middle parting. The aim is to create two French plaits at the back of her head.
Focus on the left hand side. Prepare to plait from the front of the head, where there are any smaller wisps of hair. Divide the hair into three strands and use the French plait technique. Pass the left-hand strand over the middle one and do the same with the right-hand strand. Repeat this, whilst adding in hair from the left and the right hand sides as you progress downwards: this is what allows you to form the plait flat against the head. Once you have reached the nape of the neck, finish it off with a normal plait down to the tips and hold it in place with an elasticated hair tie. Now repeat the process on the right hand-side of your daughter's head.
Two mini buns in mid-length hair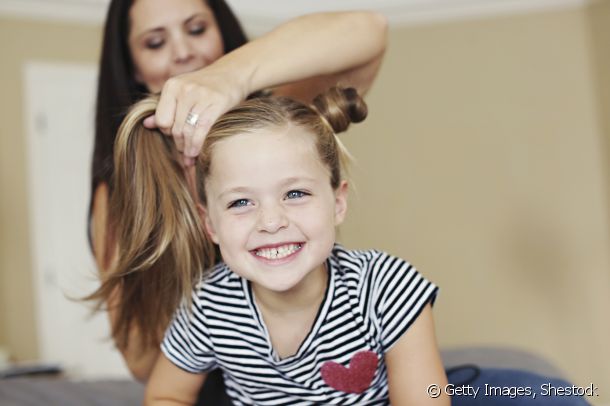 Both cute and on trend, mini buns are a perfect style for your little girl's hair. To successfully create this look, mark out a middle parting to separate the hair into two sections. Tie up the first section into a high ponytail (this looks more fun), by gathering her hair together using a flat brush. Twist the ponytail before forming a chignon at the base of the ponytail. To fix it, you can use hairpins or a pretty scrunchie which is less restrictive for a child. After you have formed the first mini bun, all you need do is repeat this step on the other side.
A mini plait flat against the head with a bob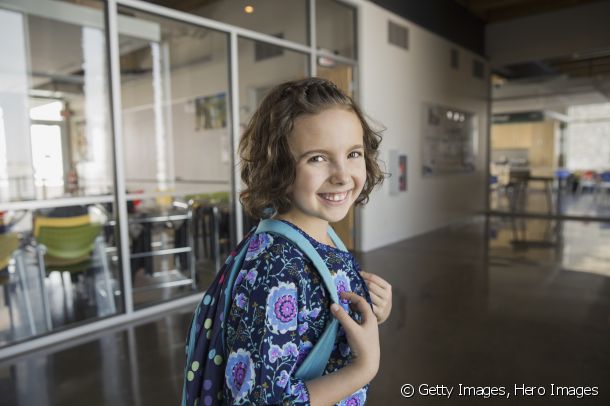 This hairstyle is perfect if your daughter has chin length hair. Both practical and timeless, this hairstyle keeps the hair out of her face whilst keeping the rest of her hair loose and free. To create this look, start by marking out a low side parting, (starting near the ears) using a fine comb. Separate out a relatively large section of hair at the front of the head on the same side. Then create a French plait, going from the roots. As this is a mini version, make sure you tighten it properly so that it holds all throughout the day. Plait across the width of the head, in a bandeau style, before holding it in place with a fine elasticated hair tie. The rest of the strands are left loose and your daughter is ready to go back to school.
This article inspired you?
Take action and find your salon
The essentials

of the season