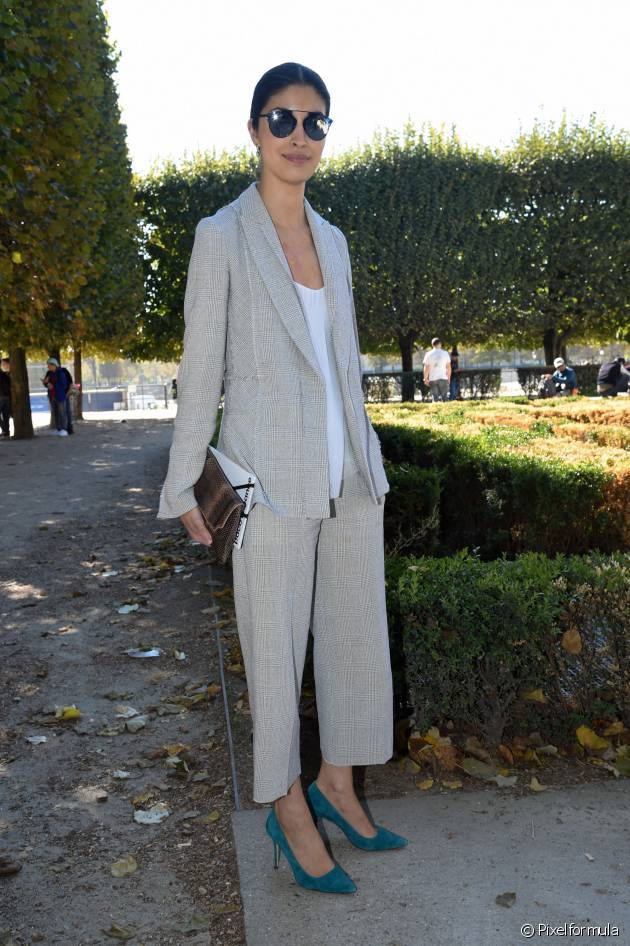 This article inspired you?
Take action and find your salon
Styles and trends
Streetstyle: my sophisticated work hairstyle
Our streetstyle model of the day has attracted us with her elegance and how she perfectly masters an effortlessly sophisticated style. In fact, she has a resolutely on trend 'working girl' look which is easy to be inspired by.
Her hairstyle?
Our streetstyle model has long, brown and naturally straight hair. She has structured it with a clear middle parting, then tied it up into a low chignon. Also, she has flattened down her roots on the top of her head with gel. Her aim: to add both a simple and shiny effect. This tied-up hairstyle is both timeless and practical and particularly enhances her look. Her hair is perfectly out of her face, highlighting the way in which she holds her head, giving her a more elegant appearance.
Her look?
Sophisticated and comfortable. She shows off a masculine-feminine style, which has been very much on trend for several seasons. The key piece of her outfit? Her beige suit trousers. Furthermore, this choice of colour makes her tanned skin stand out. As for accessories, she has opted for petrol blue heels in order to add a lively touch to the outfit. She has also gone for an XXL clutch bag in bronze tones. Finally, she has finished off her look with a pair of sunglasses inspired by designers.
Good ideas to pinch!
Her hairstyle of course, which is ultra-simple and quick to create! It is perfect for rushed mornings, when you wish to style your hair in 5 minutes flat, whilst still looking elegant. Furthermore, dare to mix different styles or inspirations of clothing such as a masculine suit with heels or a feminine dress with trainers for an incredibly modern style.
This article inspired you?
Take action and find your salon