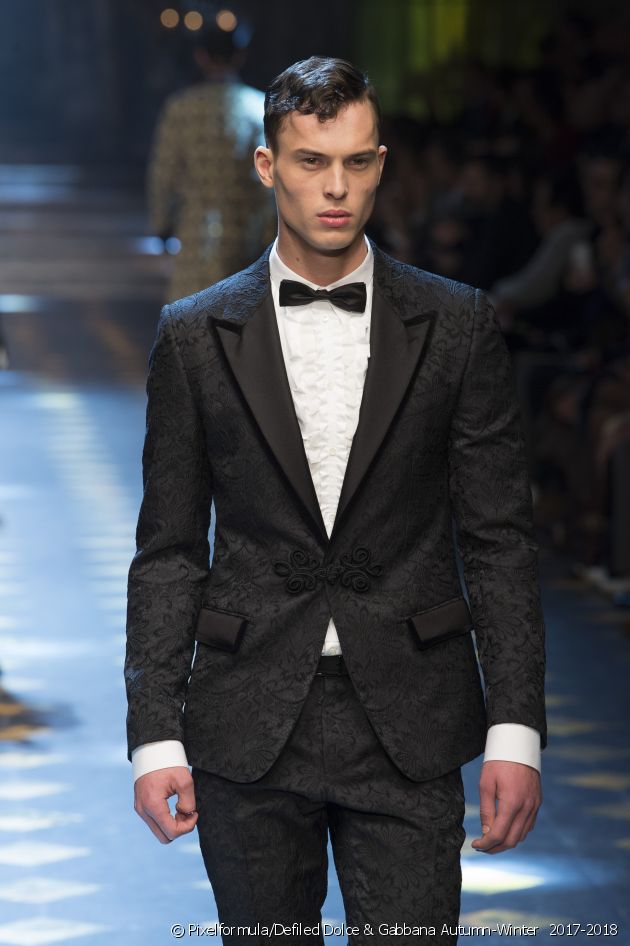 This article inspired you?
Take action and find your salon
Men
Men's haircuts: 3 trends spotted at the Autumn-Winter 2017/2018 fashion shows
This season, there are changes in the h"air" for you too gentlemen. From grungy to wild and dandyesque styles, find out which three haircuts are must-have looks this Autumn-Winter 2017/2018.
The (almost completely) shaved head
This season, you can once again ask your hairdresser for a haircut "cut short around the ears". From now on, men are getting short cuts and we mean very short. An almost completely shaved head? An extreme haircut that follows two popular current trends: the edgy look and the army look. But be careful! Whatever you do, don't get rid of all your hair. Instead, work with it on two levels. Go for 2mm shaved locks around the temples and at the nape of the neck, and 1cm locks on top. Simple and effective, this haircut does not require any styling in particular, nor any upkeep at home. It is also a lifesaver for men who wish to conceal thinning hair. However, to keep its sexy military look, regular touch-ups at the salon are required.
Tips on getting the best possible look: Opt for a 3-day beard, as this style of beard goes perfectly with this haircut. With this combo, you will look irresistible!
Extra-long hair
Nonetheless, the ultra-short look does not outshine XXL locks. Do you already have mid-length hair? Leave your locks to grow even longer. However, to keep your hair looking good and your haircut structured, get your split ends trimmed, even out the tips and also freshen up the layers framing your face. As winter 2018 approaches, the modern man is fully embracing long locks for a chic dandyesque or hipster look. For a distinctive look, styling is essential – the man bun is a must for adding style to your locks! Another option: a ponytail tied at the nape of the neck for a very sophisticated look.
The new generation undercut
The asymmetric haircut craze is still going strong this season. If you haven't already adopted this style, it is time to go for an undercut, which combines short hair at the sides and at the nape of the neck with longer locks on top. However, until now this hairstyle has played with very bold lines with a distinct contrast between the shaved sections and the mass of hair on top. Now it is much more subtle for a natural result, as shown by Jean Louis David's modern dandy haircut. The success of this haircut lies in the skill of your hairdresser who will put in gradual layers at the temples and at the nape of the neck to create a very sophisticated transition between lengths. This is a new way to rock this flagship cut which can be styled in a number of different ways.
This article inspired you?
Take action and find your salon