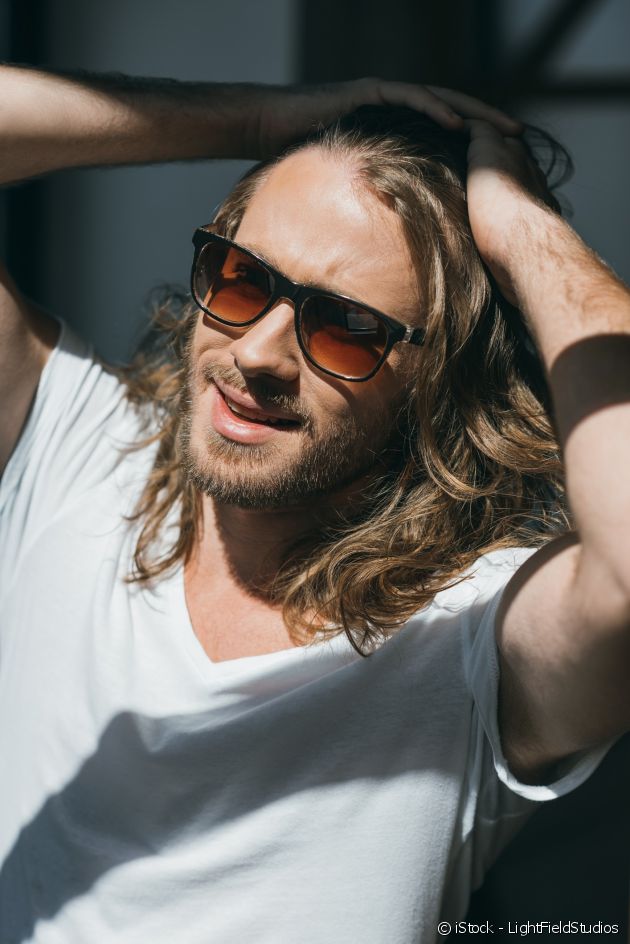 This article inspired you?
Take action and find your salon
Men
Men: how should I take care of my mid-length to long hair?
Have your locks finally grown? Then it's time to try a new hair regime suited to your hair's needs! Here are some habits that will let you show off beautiful long locks in no time!
Use treatments
Treatments are essential for showing off locks in tip-top condition! Say goodbye to harsh soaps and instead opt for a fortifying shampoo and a repair mask which will pamper your locks from the roots down to the tips.
Increase the interval between hairwashes
Stop washing your hair automatically every time you shower, as this will end up damaging your locks. Two hairwashes a week is enough, unless you are into sports in a big way.
Get your ends trimmed regularly
Whatever you do, don't let your long hair get damaged! Even with long locks, you should get a trim every three months to freshen up your haircut, get rid of dry ends and prevent split ends from forming. This is essential for keeping your hair looking neat and in tip-top condition.
Do not skip the detangling stage
Although pointless for cropped hair, getting rid of knots is well and truly a must as soon as your locks grow! Get your hands on a wide-tooth comb and prepare to be patient when it comes to detangling. A top tip? With wet hair (especially if you have thick locks), comb each section without tugging on it and start at the tips so that you don't tighten the knots. This way you can prevent breakage. The best solution for preventing your hair from getting tangled is to tie it back. Man bun or man braid: there are several on-trend up-dos out there for men to try!
This article inspired you?
Take action and find your salon