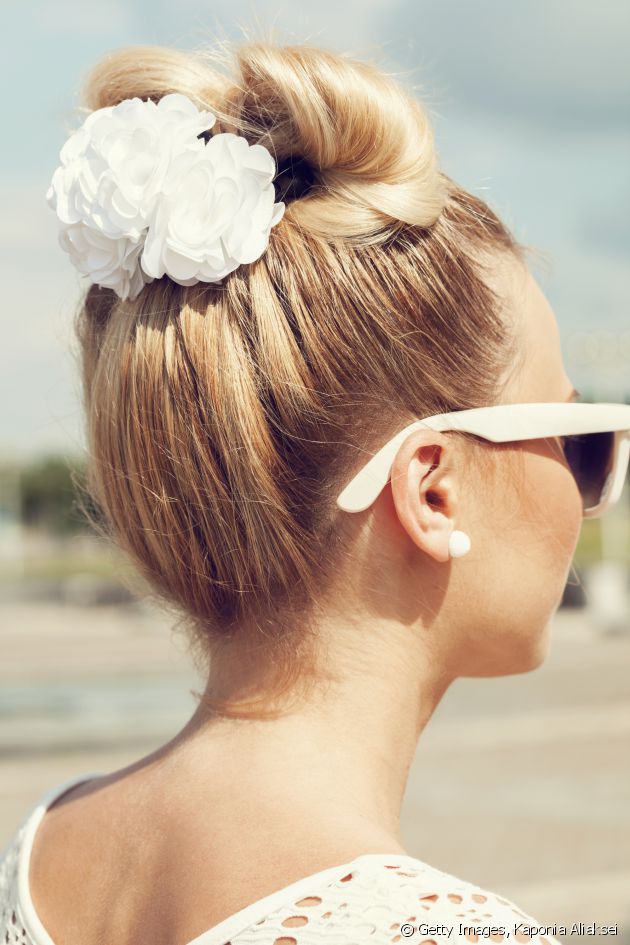 This article inspired you?
Take action and find your salon
Styles and trends
Find out which accessories are on-trend for summer 2016
This summer, personalise your buns, braids and waves with on-trend accessories. Flowers, headbands, panama hats…you have carte blanche.
Flowers for a touch of freshness
This year, flowers are more on-trend than ever. Spotted on the catwalks during Fashion Week, flowers are an essential accessory. Even the social network Snapchat has been inspired by them with their flower crown 'Coachella' filter.
To wear this accessory, choose a brooch or a flower hair slide, best for accessorising a floaty chignon. Another option: tuck a flower behind your ear using a flat hair pin, a great tip for enhancing wavy hair. Or you can place it into your twisted chignon. Also opt for a floral crown for the 'countryside beauty' look. Flowers can be worn in thousands of ways…it's down to you to let you imagination run wild.
Headbands for a bohemian style
The season's must-have: a colourful, flat and wide fabric headband. Perfect for fans of the bohemian look. With this accessory, you will no longer need to be envious of the most beautiful Coachella hairstyles.
To be the height of fashion, position it at your hair's roots. The principal: place it on top of your hair, partially covering your ears. Preferably combine it with a ponytail or a low chignon. You will also be able to leave your hair down, whether it be straight, wavy or curly.
Panama hats for a boyish look
Worn in town or at the beach, the Panama hat is your best friend for avoiding heat-stroke whilst looking incredibly fashionable at the same time. The Panama hat trend comes back in fashion year in year out. In vogue since the 16th century, this straw hat is a summer essential.
This year, it's an explosion of colour which is highly on trend, with red, yellow and green versions… Do you wish to free your locks? Wear your Panama hat with your hair down, whether you have long, mid-length or even short hair (shown by this Streetstyle look). Alternatively, tie up your hair into a chignon, to obtain a masculine-feminine style.
This article inspired you?
Take action and find your salon