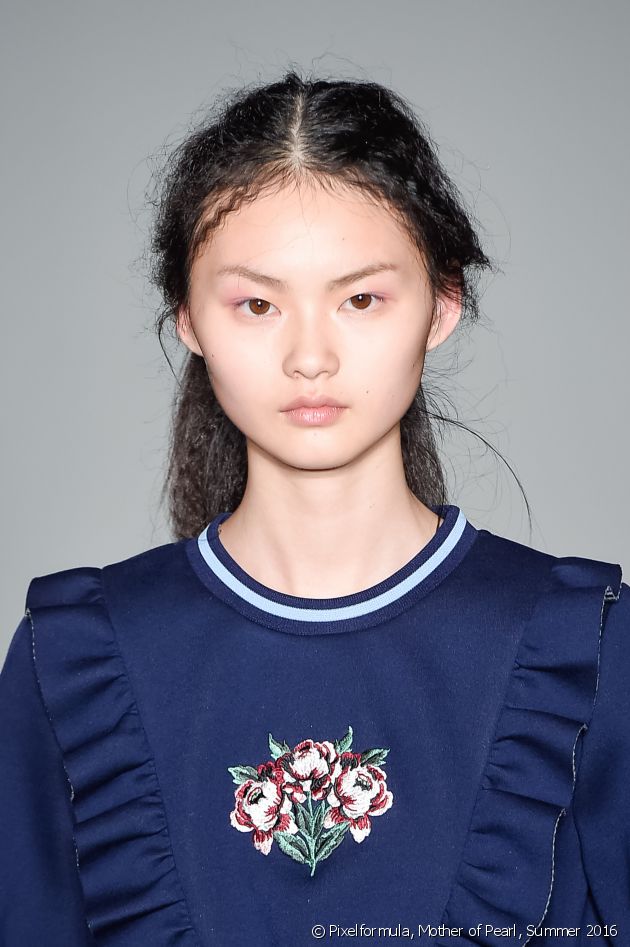 This article inspired you?
Take action and find your salon
Styles and trends
Crimped hair: the come-back
Attention those of you who are nostalgic about the 90s: crimped hair is making a big comeback on the styling scene. Designers fell in love with this hairstyle for the Spring-Summer 2016 fashion weeks. We take a closer look.
Considered as a has-been style since the start of the noughties, crimped locks were spotted in London during the latest Fashion Week. The models wore simpler, more understated hairstyles which were easy to create and finished off their whole look.
Crimped hair: who is it for?
Is your hair mid-length to long (from a bob to XXL hair)? That's the perfect length to dare to try crimped locks. This trend allows you to create more volume (best if you have fine hair) without creating an effect which is too over the top. That is often the case with short hair. As for style, crimped hair gives you a retro, more graphic look in comparison with classic waves. Try it out to vary your style on a daily basis, whilst keeping your look modern and on-trend.
How can I wear the crimped hair trend?
It all depends on your desired look. For a casual style, play with subtlety by crimping a few strands, before forming a low ponytail. To obtain more volume, dare to crimp all of your hair. Work just on the lengths to create movement.
Instructions on how to create this look
Crimpers are obviously essential for creating this effect. Before using them, perfectly detangle your hair with a brush. Then spray on a thermo-active treatment to protect your locks from the heating device. Select a strand, then slide it between the two plates on your device. Let it heat up for a few seconds before releasing. Longer than that, and you risk damaging the hair fibre.
Professional tip
For maximum hold, use a styling mousse before you use your heating device, then apply Fix Spray to finish.
This article inspired you?
Take action and find your salon