Styles and trends
Christmas hairstyle: which one should I go for this year?
Christmas is approaching… It's the occasion for you to adopt a festive look. Still have no idea which hairstyle to go for? We have identified this sophisticated style, spotted at the John Galliano Autumn-Winter 2015/2016 Fashion Show during Paris Fashion Week.
My on trend hairstyle
Opt for this hairstyle which is simple, floaty and feminine at the same time. With this style you can't go wrong: you are bound to shine, whatever your complexion! To create it, your hair must first and foremost be clean, dry and untangled. Then, mark out a clear middle parting. Apply thermo-active spray to your hair to protect it from the heat, then equip yourself with a curling iron.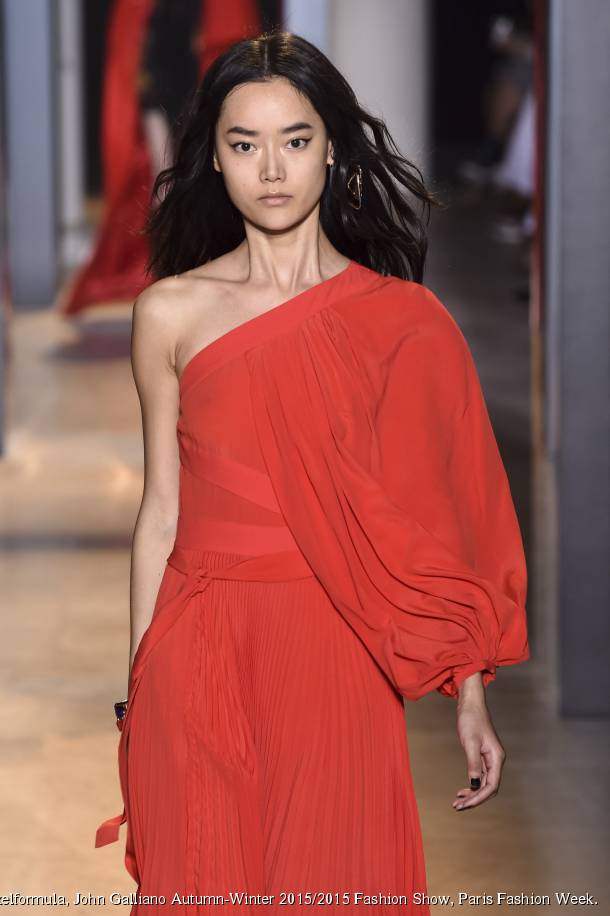 Work strand by strand, choosing relatively large sections of hair. Once your work is done, loosen the curls using your fingers. By doing this, you will obtain the desired wavy effect. To finish, spray on hairspray, then enhance your locks with Shine Spray. This hairstyling product is perfect for this party season as it adds an ultra-glossy effect to your hair.
Which make-up?
As for make-up, opt for simplicity. Be inspired by the fashion show and choose nude make-up. To do this, match your skin perfectly with a tone-on-tone foundation. Apply fine black eye-liner underneath your upper eyelids, then intensify your eyes with volumizing mascara. Then put on your favorite lipstick. To finish, apply a rosy or apricot blusher to your cheekbones for an immediate bright complexion!