Brown hair colouring: a review of all shades of brown
Intense and pure, soft and deliciously rich, cool or warm, highlighted or a block colour, everyone has their own way of rocking brown hair, and with good reason! Read on to find the shade of brown to enhance your features thanks to our guide on different shades of brown.
Brown hair colouring: dark or ebony brown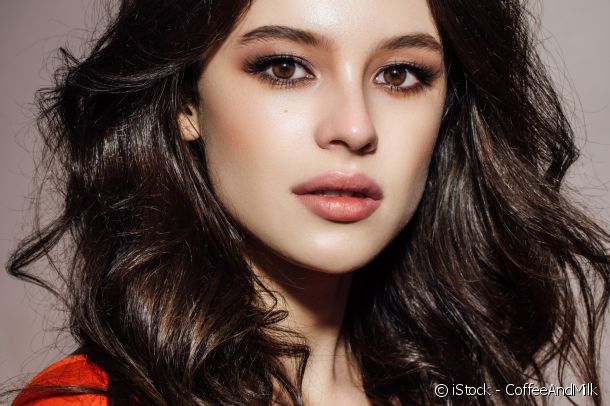 This is the darkest brown there is. Asians are usually born with this hair colour: a shade verging on pitch black. Made famous by the 1930's vamp actress Louise Brooks and then by the pin-up Bettie Page who had jet black locks in the 1950s, this shade is the charismatic brown of beautiful and independent femme fatales. Contrary to preconceived ideas, this colour, which is full of character, suits all women no matter what their base colour or complexion. Extreme and full of depth, this shade suits all skin tones. It makes your eyes pop, even more so if they are light-coloured. However, if you're a brunette, going ebony brown is easier than if you have blond hair. A simple black colouring treatment is enough! However, for those with fair hair a pre-colouring treatment to darken your base colour is required to get this intense brown shade. The only drawback is the maintenance required for growing out roots due to the big contrast between your natural colour and the hair dye. So you should carefully consider this before taking the plunge with this new shade!
Brown hair colouring: copper brown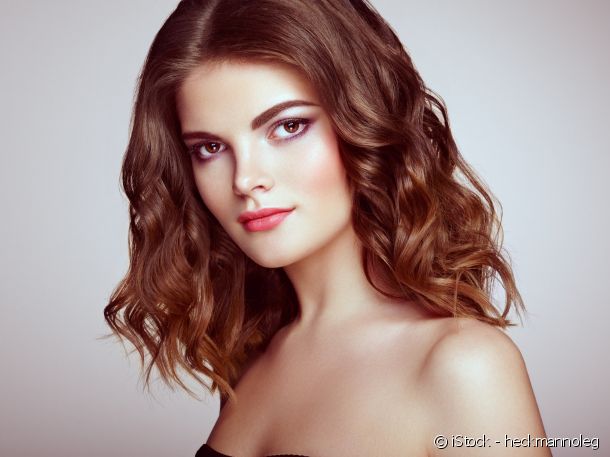 Dynamic and full of shine, this medium brown packed full of orange highlights is perfect for boosting dull or dark locks without going blond. It is also the ideal alternative for brunettes who want to gradually become redheads. Embodied by the actress Bette Davis and her half-brown half-red locks during Hollywood's golden age, this shade is full of vibrancy and can be worn by anyone no matter what their base colour. Blondes can go for a full coverage colouring treatment, whereas brunettes have the option of highlights for varying shades that blend into their dark base colour. Opt for these intense orange brown highlights without hesitation! They add a twist to your locks and best complement pale to golden skin tones and blue-green or hazel eyes. However, do not consider opting for these highlights if you have a dark complexion, as copper brown can clash with it. Instead, opt for a caramel shade.
Brown hair colouring: cocoa brown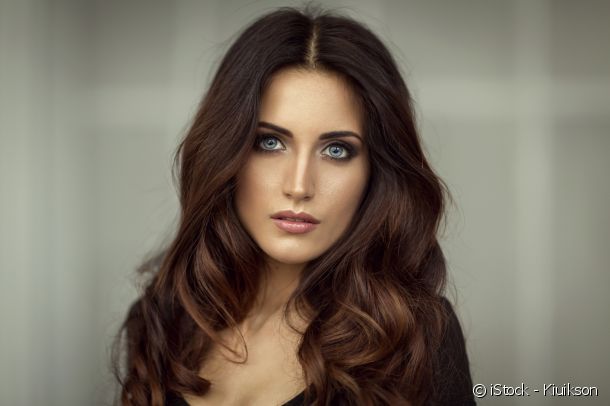 This is an ultra-dark shade of brown, verging on ebony brown. However, it differs from this extreme shade as it contains more brown than black. Easy to wear, this is the mischievous brown hair colour of Audrey Hepburn, which gave her a chic and mysterious edge. To copy this look, you should go for a permanent colour, whatever your natural shade, to rock intense brown locks. This shade is a simple way to give those with chestnut to medium brown hair a makeover. However, it can sometimes produce orange highlights in blonde or red hair. If this occurs, you can neutralise the highlights with purple shampoo for a flawless colour! That said, the cool shades of chocolate suit all women and go perfectly with both pale and dark complexions. Not to mention that it's the ideal shade for making brown eyes sparkle and blue-green eyes pop!
Brown hair colouring: caramel brown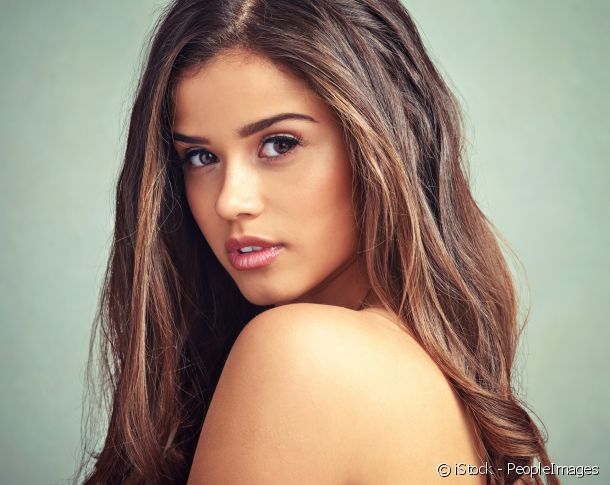 This medium brown shade, lit up with golden highlights, is ideal for adding radiant shine to your locks. Caramel brown is darker than the very similar hazelnut or honey brown, and this indulgent shade suits all hair colours. However, it looks a lot more natural on a dark chestnut to medium brown base. With its warm pigments, caramel brown softens your features and enhances all complexions, from pale to dark. For example, this shade gives Eva Mendes irresistible charm, making it one of her weapons of mass seduction! This shade is generally reached by using a colouring treatment which will slightly lighten your locks. For very dark hair, prior bleaching is required to put in the desired golden highlights.
Brown hair colouring: honey brown
Full of contrasts, this sun-kissed shade of brown is the perfect compromise for brunettes who are unsure whether they should go blond. It's even richer in golden highlights than caramel brown, but with a darker base than hazelnut. Getting this shade involves a partial lightening treatment which can only be applied to light to medium brown hair. Basically this shade amounts to Californian highlights for brunettes, adding an intense yet natural lightening effect to your locks. Ideal for giving a sun-kissed look to brown hair, honey brown is often reached by blending blonde highlights into darker hair. This shade suits all skin tones, giving you a radiant complexion in the blink of an eye. With this shade you can say hello to an irresistible sexy cool look in no time!
Brown hair colouring: ice brown
Similar to ash brown, this luminous shade suits hazelnut to ebony bases. It places an iridescent veil over your locks, giving them a highly sophisticated glossy look. It gives a distinctive look and enhances women who are full of character, such as Eva Green who is a loyal fan of this shade. Obtained from a tone-on-tone colour, rich in purple pigments, this shade of brown creates cool silver highlights. It adds a cold silvery nuance to the hair fibre's surface, hence its name. Don't worry if you're not a brunette – if you have fair hair, it simply takes an additional stage to darken your base with an initial brown colouring treatment. After that, the famous silver highlights are added. However, before cooling down your brown, check that you have the right complexion (with gold or pinkish tones), as ice brown tends to make pale complexions look dull.
Brown hair colouring: hazelnut brown
Here is yet another brown warmed up by golden highlights which is more radical than honey-coloured highlights. In fact, this light brown verges on blonde! Similar to hazelnut, it is more light-reflecting than caramel hair colouring. An ideal shade for enhancing dark complexions, it also suits fair complexions with a hint of gold. That's a stroke of luck, as you cannot beat hazelnut for softening dark eyes or making light coloured eyes pop for a guaranteed incredibly sexy look! This charming shade was showcased wonderfully by actress Ingrid Bergman, the muse of Alfred Hitchcock. Fortunately, you can rock this shade no matter what your natural colour. It is easy to achieve on chestnut to medium brown hair: a normal colouring treatment is enough. However, if your base colour is chocolate to ebony brown, be prepared to darken your blond or bleach your locks to get the desired result.
Brown hair colouring: chocolate brown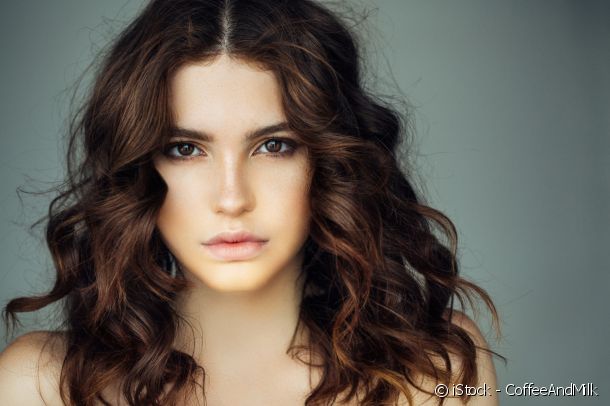 This deliciously rich colour is a deep brown with golden highlights and a touch of mahogany. Dark but lighter than cocoa with shiny warm highlights, it gives you an enchanting aura like Claudia Cardinal for a mysterious seductive look. Good news: if you fall for this irresistible shade, this natural shade of brown, which is full of depth, suits all complexions and eye colours, from the lightest to the darkest! Another huge advantage is that chocolate brown can be put in by a normal colouring treatment, whether your base colour is blonde, hazelnut, brown or red. Only those with black hair must resort to minor bleaching to get this wonderful colour.
Brown hair colouring: ash brown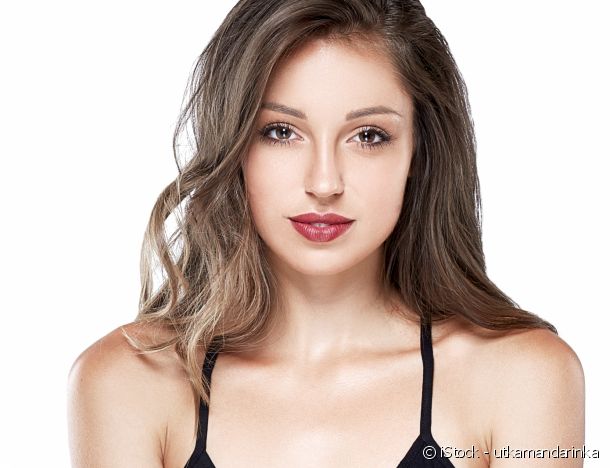 This cool brown, rich in highlights, gives your locks a more distinct silvery-grey shade than ice brown. Perfect for softening your brown hair without radically transforming it, it is created by applying a tone-on-tone colouring treatment which cools down your natural colour. If you are blonde or a redhead, you should however go for a permanent hair colouring treatment to go brunette before having grey highlights put in to get that irresistible Romy Schneider look. Although elegant when coupled with the divine features of this blue-eyed ambassador, ash brown is not for everyone! Although it enhances dark skin tones and balances out red and pink complexions, it tends to dull pale ones. You have been warned!
Brown hair colouring: mahogany brown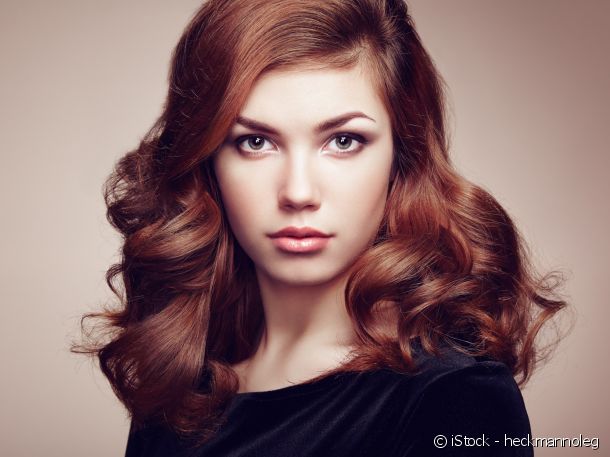 Extremely similar to copper brown, mahogany differs from the latter due to its red highlights combined with brown-red shades for a stunning new look. A perfect balance between three colours for a vibrant shade of brown, this one certainly does not go unnoticed! Intense and full of depth, this warm daring shade is recommended for seductive ladies who exude character, such as Sophia Loren, one of the first to wear it. Ideal for enhancing olive or dark complexions or brightening naturally tanned skin, it also suits reddish skin tones. Another advantage: the vibrant highlights of mahogany go perfectly with all eye colours, a real godsend for a hassle-free new look! Suitable for all bases, it is easier to rock this shade if you are a brunette, by enhancing natural brown with purple highlights, rather than for a blonde who will have to resort to a colouring treatment beforehand to achieve the desired shade.
Brown hair colouring: light brown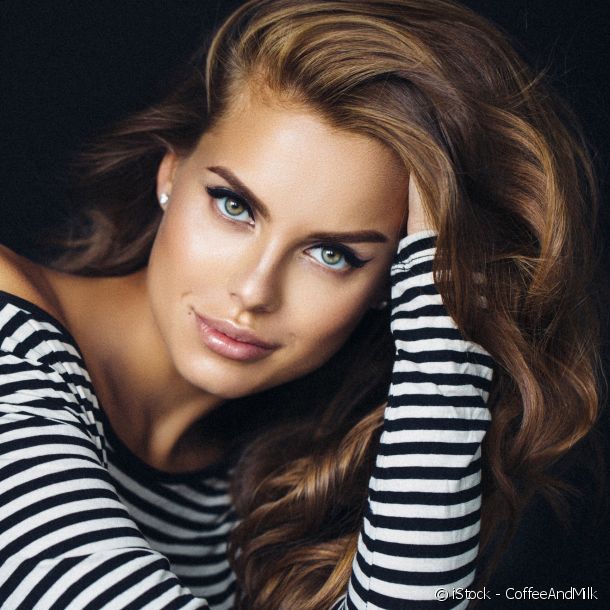 Similar to dark chestnut, this shade of brown is the lightest of them all! It is called "light" despite being dark, as its light golden highlights evenly light up your base colour. This is the perfect shade of brown for those who wish to lighten their hair without highlights! Elegant and natural, it enhances all women, something actress Raquel Welch knows all too well. So feel free to brighten up your brown locks with a lightening colour treatment or conversely, darken your light base by one to three tones to get this easy-to-live-with brown shade. Warm and luminous, this shade of brown complements all complexions in various ways by boosting shine and adding character to light bases or by beautifully toning with golden to dark skin tones. With this shade, you can say goodbye to dull locks lacking in depth! It enhances your eyes, which will gain in intensity, and it will soften dark eyes to make them look deep and lush.
This article inspired you?
Take action and find your salon