Black Friday special product gift set deals at JLD salons
Hey, how would you like a shiny new beauty regime before Christmas? Good news – Jean Louis David is marking Black Friday, the American holiday where masses of products are on offer at bargain prices! Not bad a month before Christmas, eh? But hurry – these offers are available in Jean Louis David salons from the 19th to the 24th of November.
Product gift sets at bargain prices
For 5 days, from the 19th to the 24th of November, Jean Louis David has special offers on its Christmas gift sets:
• GO DETOX
• GO REPAIR
• GO COLOR
in all of its salons (what better way to ensure you have knockout hair for New Year's Eve?). This is the perfect chance for you try out, stock up on or treat someone to the products from one of the brand's three new ranges for 20 euros a set (as opposed to the standard price of 29 euros).
Which gift set should you choose for your hair?
The GO DETOX range for citydweller hair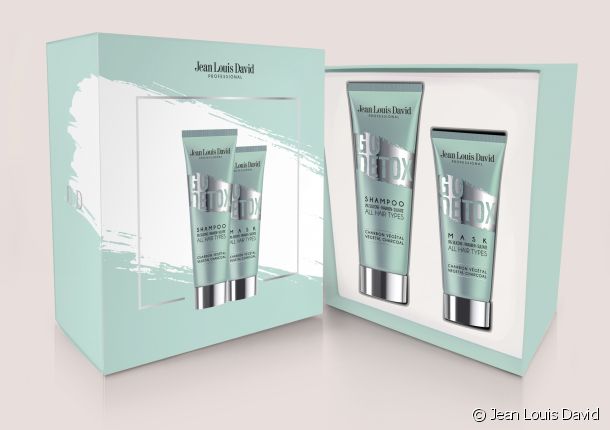 Are pollution, stress and tiredness giving your hair a hard time? If so, try out the GO DETOX range formulated with plant-based charcoal which purifies, revitalises and intensely hydrates your hair leaving it with a healthy shine.
The GO COLOR range for coloured or highlighted hair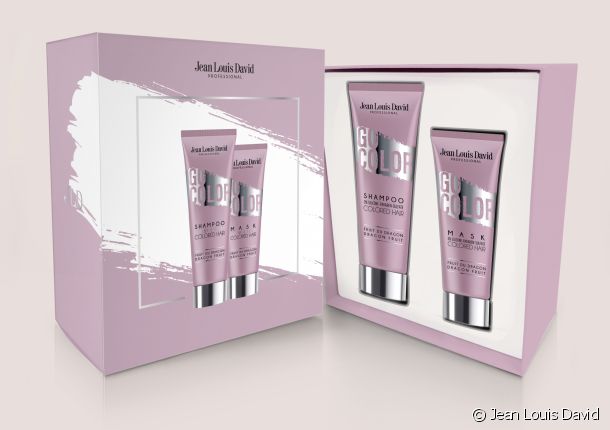 Jean Louis David's very latest range fulfils all of your coloured hair's needs. The products in this range are formulated with dragon fruit extract – a concentrate of vitamins which bonds the pigments of your colouring treatment to the heart of the fibre to better protect them. As a result, this range nourishes your hair and enhances your colour with light-catching highlights. It also leaves your hair soft and shiny with an intense, radiant colour!
The GO REPAIR range for damaged hair
Say goodbye to the straw look with these high-impact treatments with caviar extract, which helps to deeply repair damage-prone, dehydrated and brittle hair.
This article inspired you?
Take action and find your salon
The essentials

of the season