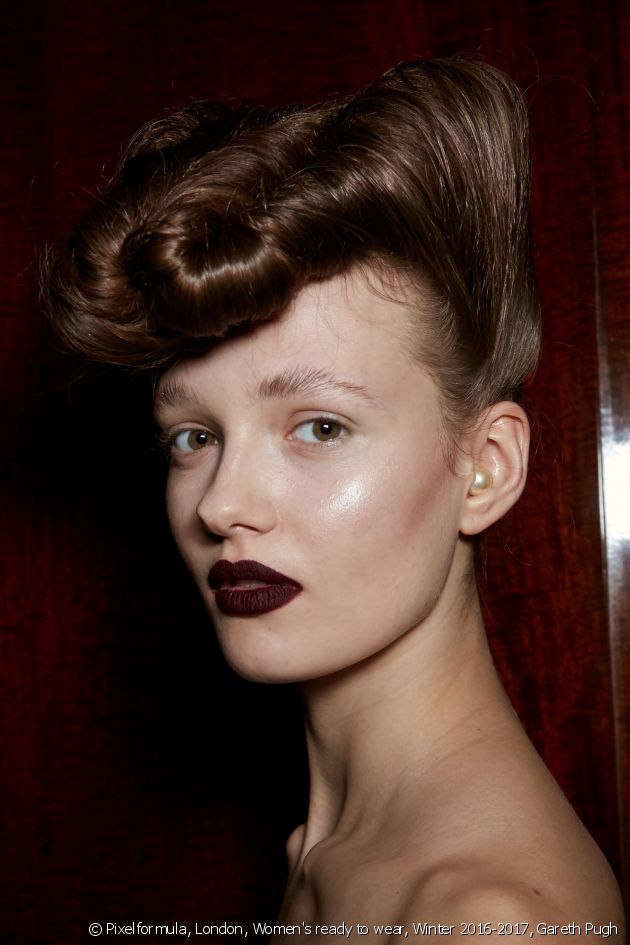 This article inspired you?
Take action and find your salon
Styles and trends
Trends: the quiff is making a comeback
Spotted in London at the Gareth Pugh Winter 2016 fashion show, the quiff has recently been making a big comeback on the heads of fashionistas. But say goodbye to the stereotypical rock version: the 2016 quiff is much more sophisticated!
Rooted in rock
This is a hairstyle which has made a huge comeback! Sported in the 50s by Elvis Presley, it defied the laws of gravity with the hair slicked towards the front of the head. It was copied by youngsters worldwide. Besides being on the heads of a few hardcore rockers, it nearly fell into oblivion, only to resurface again in 1978 as a softer, almost feminised version on John Travolta. Gone was the perfect rolled quiff of the King. Danny Zuko in Grease had a more laid-back look which was just as sexy.
The women's quiff
This comeback was short-lived amongst men however, with only a few sporting this look in the 80s. Yet by a mirror effect, women started to take over this look, for example Thierry Mugler's models on the catwalk and in futuristic films such as Blade Runner. The glamorous seed had been planted. But in the noughties, R 'n' B singers tended to prefer the quiff and ponytail combo. It wasn't until the Gareth Pugh Autumn-Winter 2016 fashion show in London that the women's quiff finally came into its own. Modernised by a double roll and skilfully placed hairpins, it combines flexibility with sophistication.
How do you wear it?
If you are tempted to try the quiff, read on to find out some essential rules on how to wear the 2016 version:
– Make-up should be sophisticated to go with the perfectly considered lines of this hairstyle, but be careful not to go over the top. Instead of smoky eyes, opt for nude eyeshadow combined with a dark matt lipstick, highly on-trend this winter.
– The outfit should highlight the way you hold your head high, which is already enhanced by the quiff. Reveal your neck with a bandeau dress, for example, and opt for large earrings.
– The shoes should have high heels to balance out the whole look.
Finally, if you wish to wear this hairstyle in the daytime, opt for a looser quiff with a sophisticated outfit and make-up.
This article inspired you?
Take action and find your salon