Practical hairstyles for slacklining, aquabiking and hoop dancing
Clever chignons, practical braids and ponytails… Take a look at the following four hairstyles, essential for doing sport.
The messy bun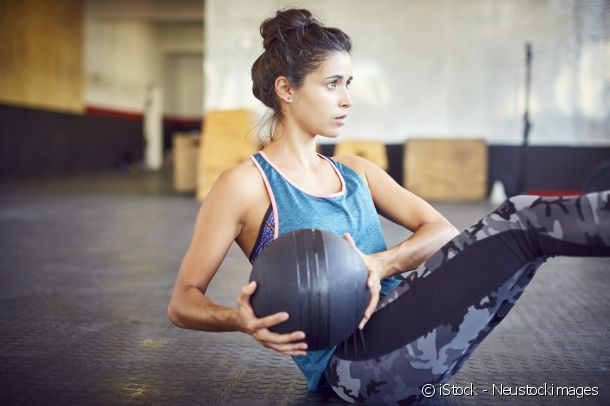 Say goodbye to having hair in your eyes and locks that restrain your movements thanks to this tailor-made chignon. Neither too tight nor overly messy, this bun is perfect for feeling comfortable during your sports session. To create this look, gather your hair towards the back of your head, without pulling too tightly, to let the hair puff up slightly at the roots. First of all fix the movement with a loose ponytail and then coil your hair around itself to form a top knot , securing it with hair pins. This imperfect style means that you can move about freely, and its de-styled feel makes it look like it can withstand anything!
The African braid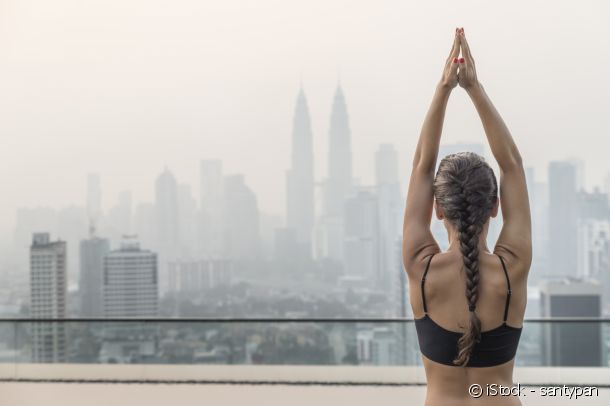 Another clever idea: the African braid, a style which cannot be beaten when it comes to holding back your locks. With this look, you can move freely without a care in the world. To create this braid , detangle your locks and then separate out a large section of hair in the centre of your head. Divide it into three equal parts. Start by doing a standard braid, tightening each crossover as you go so that the braid stays close to your head, to create that slick look. Then, as you work your way down, cross a piece from the outer section over a piece from the centre, gradually incorporating sections of hair into the middle. Plait it down to the tips and then simply tie it off!
The high ponytail
Do you only have two minutes flat to style your hair? Opt for this super simple quick solution which will keep the hair off the nape of your neck to keep you cool. To do this ponytail, simply gather your hair at the top of your head using a hairbrush. Make sure that you smooth down the hair at the front. Then put it up using a hairband. You can create this look in a flash just before you start your sports session!
The bubble ponytail
When you have to exert yourself and move around a lot, opt instead for an accessorised ponytail which will keep your hair off your shoulders and back while you exercise. Perfect for those with long hair, it is simply created using a high ponytail as a base, as described beforehand. Then all you need to do is hold back your locks by putting in hair ties at regular intervals down the entire length to tame them and stop them from moving back and forth. Opt for hairbands in either muted or colourful tones to match your sports kit.
This article inspired you?
Take action and find your salon
The essentials

of the season