Men's hairstyles: can you get the 70's style?
The 70s was an era of cultural revolution and also hair emancipation. When it came to men's hairstyles the possibilities were endless with eccentric or more understated looks for all lengths, from peace & love styles to rock'n'roll attitude. Read on to find out how you can pair seventies style with a contemporary look.
The cool mid-length bob
Emblematic of the 70s, this mid-length bob has a relaxed feel for something of a hippie look. But how can you avoid making it look outdated? Get the tips cut as soon as your locks go past shoulder length, as XXL hair on men is no longer in style. This hairstyle is the ideal option for enhancing curly or wavy hair without having to style it too much. Simply dry your locks using a flat brush after shampooing to tame your hair. If you have straight hair, just add movement to your bob with a small amount of styling mousse.
The Elvis Presley quiff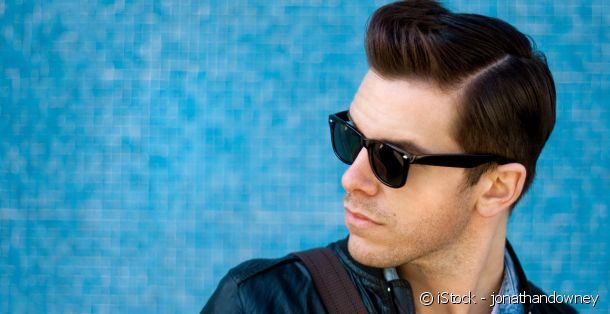 Draw inspiration from the King himself to get a rock'n'chic hairstyle with a rockabilly quiff. To get this look, you should keep some length on top so that you can sweep it towards the back and give your locks that distinctive oblong shape. However, go for the modern version of this look which is more understated and less gelled than the iconic quiff. Instead opt for a styling product which will make your locks look softer, as the modern version is meant to look more natural.
Good to know: If you daren't go for a full-on 70s look, you can always style your front section 70s style. Keep it thick and styled to one side, and think about a slightly wavy look close to perfection!
This article inspired you?
Take action and find your salon
The essentials

of the season