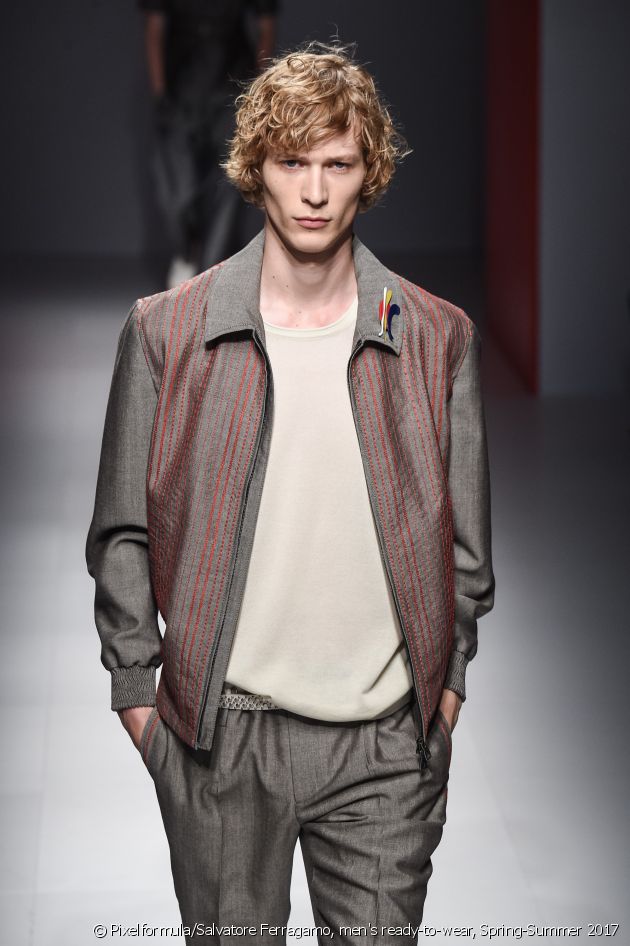 This article inspired you?
Take action and find your salon
Men
Men: how should you style your curls in 2017?
Curly hair is all the rage this season for both men and women. Gentlemen, make the most of this and find out about 3 on-trend ways to fully embrace your natural curls like never before.
A fringed bob
Be inspired by the 70s with one of the key Spring-Summer 2017 catwalk trends: the mid-length fringed bob. Slightly layered around the face with longer strands to highlight your jawline, this relaxed bob is paired with a long fringe. As for styling, there is only one rule: add volume to the haircut with a sculpting mousse to enhance your curls' bounce. As for the front section, it looks great straight, wavy or curly, depending on your desired look.
Hippie waves
Still following on from the hippie chic style of the seventies, long hair is also popular this season. Curls are loosened by running your fingers through them and structured by a centre parting for a well-groomed look. Make sure that you freshen up your haircut regularly and take good care of your hair to enhance your curls. To give a more contemporary style to your locks, why not try out a half-up half-down man bun to experiment with different trends?
Wild curls
Large round curls, backcombed locks and unruly waves: natural styles are all the rage in 2017 and people are fully embracing their curls in every shape and form. This is the perfect opportunity to try out short curly locks with plenty of volume above your ears to give an unstructured look to the hairstyle. From Chic bad boy curls to sophisticated de-styled looks and silky dandy locks, nicely textured curls are being worn in a whole variety of ways.
This article inspired you?
Take action and find your salon