How can I create the ringlets look from the Diane Von Furstenberg fashion show?
Take a closer look at floaty curls, a hairstyle which instantly evokes the image Hollywood stars. They love to rock this look on the red carpet, but with our tutorial you can learn how to rock this style on a daily basis!
This XXL volume hairstyle has caused a sensation at the Diane Von Furstenberg Spring-Summer 2016 Fashion Show during New York Fashion Week. Well suited for mid-length to long hair, it provides whoever adopts this style with a feminine, glamourous and sophisticated look. It's a "must-have" style for end of year parties! Here is our step by step tutorial.
Step 1: prepare your hair
Work with clean and perfectly untangled hair. Mark out a clear side parting using a fine comb. Then divide your hair up into several reasonably large sections which will be used for making the curls. Each time you separate a section, roll it around a large diameter hair curler. Leave the rollers in for as long as possible to allow your curls to take shape.
Step 2: structure the curls
Carefully take out the rollers one by one. Then apply thermo-active treatment to your locks and go back over your curls with a curling iron. Your aim: to give your curls maximum definition! Repeat this process all over. Once you have finished, spray on hairspray to fix the look.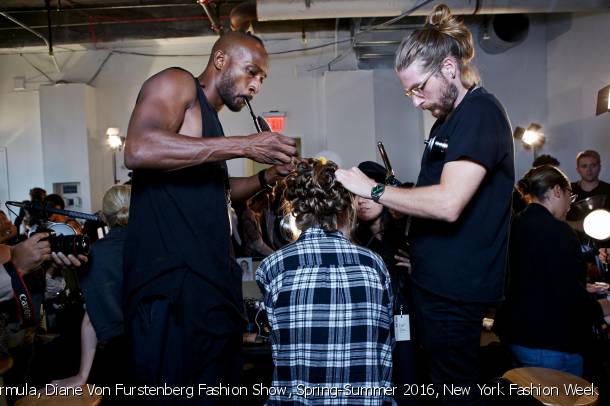 Step 3: finish off the hairstyle
Carefully loosen your curls using a flat boar bristle hairbrush. This technique will add a luminous and floaty effect to your hair. Then flatten down the smaller section of hair and hold in place with hairpins. Like at the fashion show, you can personalise your hairstyle with an on trend hair accessory, such as a flower hair slide. To finish, apply hairspray for a flawless hold.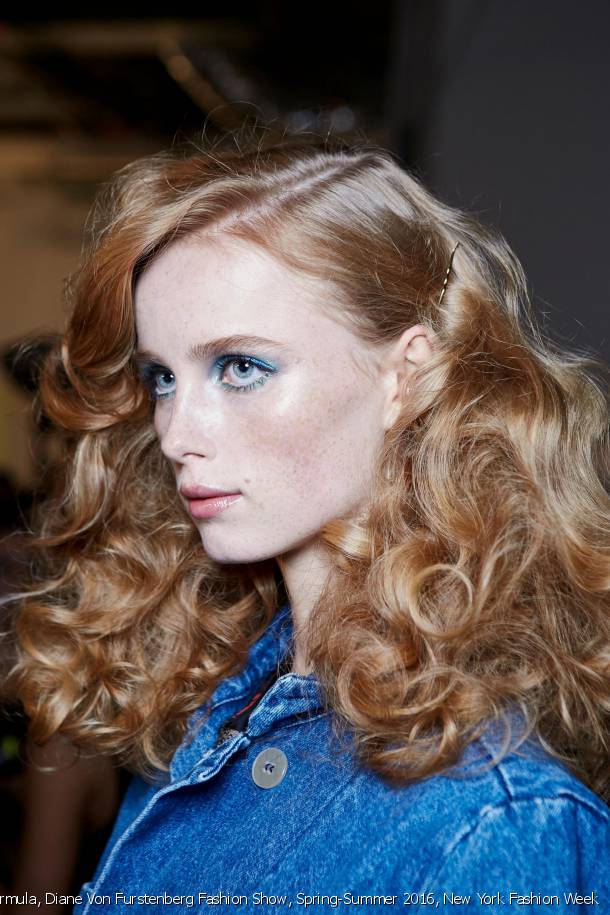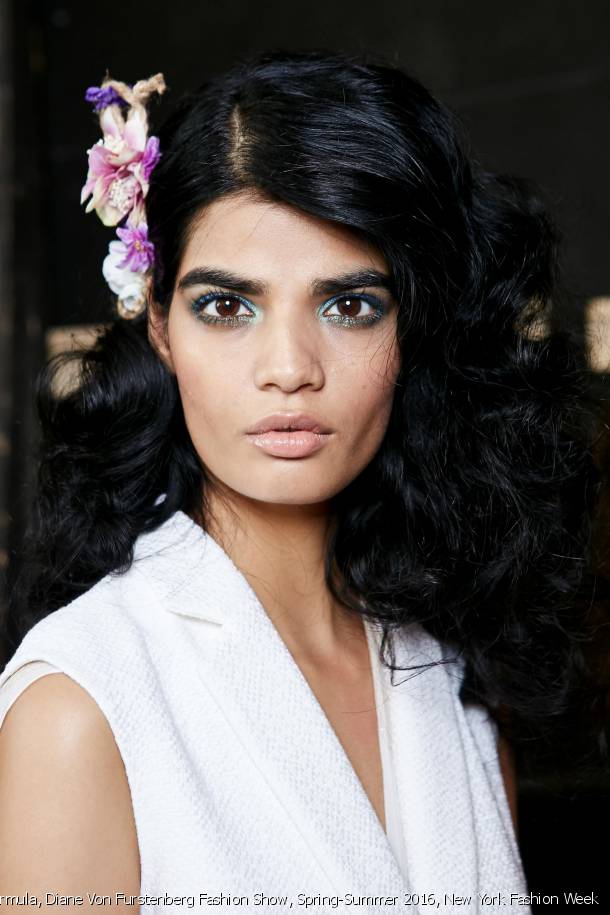 This article inspired you?
Take action and find your salon
The essentials

of the season