Styles and trends
Get icy blonde highlights: streetstyle
Our streetstyle model du jour knows how to match this season's must haves in a particularly specialised way. We take a closer look at her style which is full of good ideas to steal!
Hair colouring which is full of character
Our streetstyle model's hair is light brown, straightened and thin in nature. Her chosen hairstyle is therefore a slightly layered short cut which focuses on maximising her hair's volume. Furthermore, she has dared to go for icy blonde highlights for a luminous, bold colour which is full of depth. This colour gives her a real 'rock chick' look and goes perfectly with her pale complexion and clothing style.
Our advice: ice blonde is a colour which is close to white. Adopt it only if your base colour is already light. Even though you may wish to change your hair colour, your hair's health must remain your number 1 priority.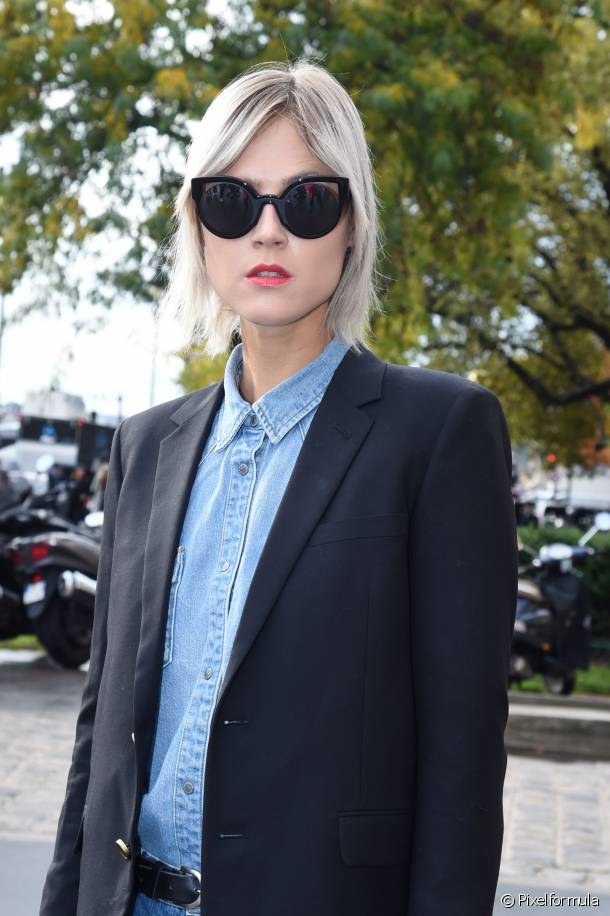 A perfectly mastered masculine-feminine look
As for clothing style, our streetstyle model's look is flawless! She has notably opted for a 100% denim outfit. Her shirt is buttoned up to the neck for a 'preppy' style, whereas her 7/8 boyfriend jeans reveal her ankles. She has finished off her outfit with a black fitted classic cut blazer. All for a masculine-feminine look, which has been highly on trend for several seasons.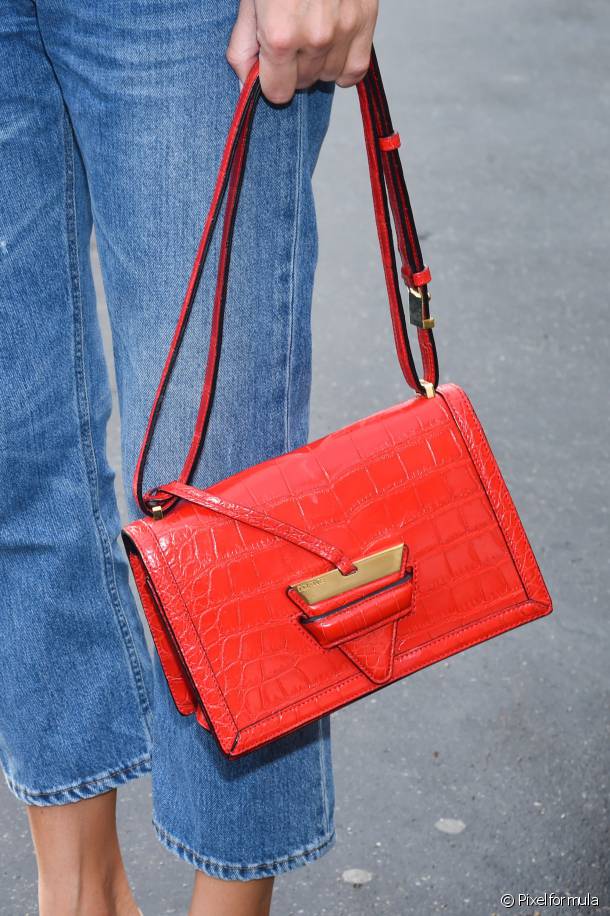 Focus on accessories!
Our streetstyle model has opted for a pair of round-toed heels. The aim: to make her figure look more slender! As for her red snake-skin print handbag, it is THIS touch of vivid colour which instantly brightens up her look. Finally, she is wearing oversized butterfly sunglasses: a timeless design for 2016 which protects her from the sun whilst boosting her style.