Crimped hair: winter 2016-2017 hairstyles
In the 90s, crimped hair was all the rage… Before being ousted by poker-straight blow-dried locks and floaty curls. After a decade of being forgotten, crimped locks have been getting everyone talking at the Fall-Winter 2016-2017 fashion shows. Take a look at these three modern hairstyles which have been spotted during recent Fashion Weeks.
The crimped ponytail to enhance a classic look
At the Vanessa Seward fashion show (as seen above), the model goes for subtlety with a chic and minimalistic hairstyle. To recreate this look, crimp your locks strand by strand using heated crimpers . Then brush your hair to tone down the effect you have created. Next, gather your hair at the nape of your neck and tie it into a low ponytail with a transparent hairband. To finish, apply hairspray to ensure maximum hold.
Our advice. Brushing your hair after crimping is a foolproof way of getting a de-styled effect, still highly on-trend this season.
Crimped locks to make the hair look thicker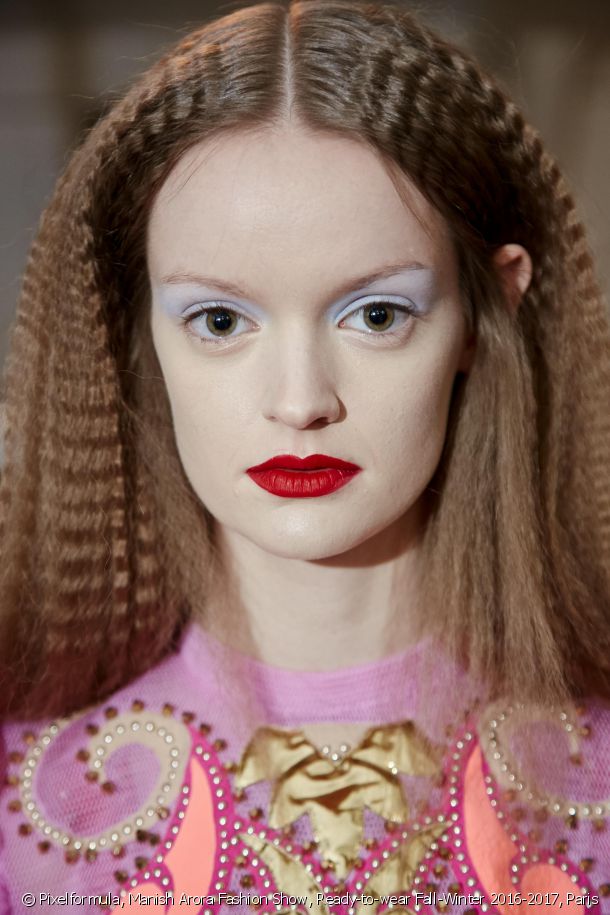 At the Manish Arora fashion show, the model showed off XXL locks. The hair was long, structured by a clear middle parting and crimped from the roots down to the tips. The result? A simple hairstyle full of character!
Our advice. Before using your crimpers, apply a small amount of styling mousse, such as Design Mousse , to damp hair. This will coat the hair fibre, boost shine and help the hair to hold its shape.
Crimped sections for a touch of originality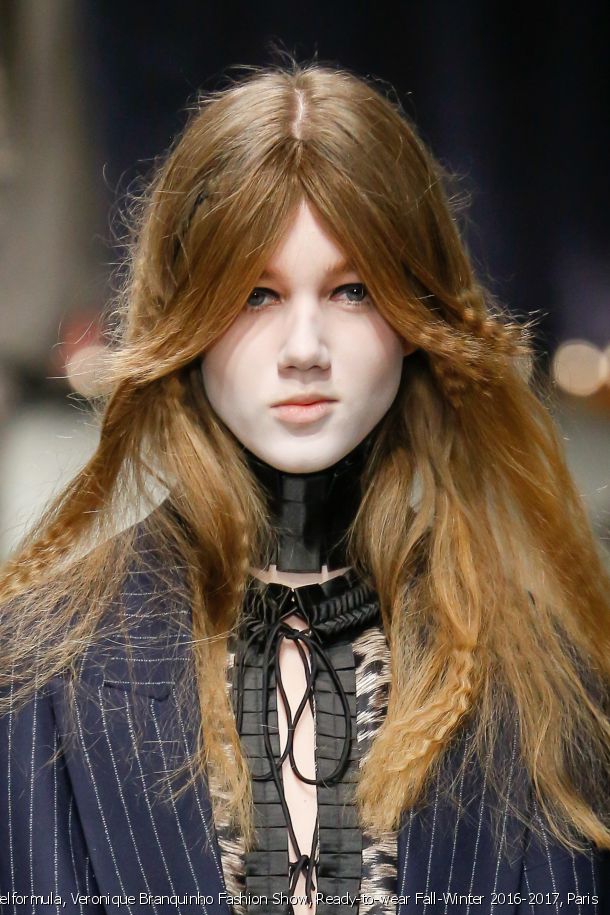 At the Veronique Branquinho fashion show, the model's hair was straightened, layered and structured by a middle parting. It was only crimped at the front of the head, from the mid-lengths down to the tips to give a touch of modernity with contrasting textures. Simple and original, this hairstyle is a good compromise before daring to try out the full crimped look.
Our advice. Before using your crimper, don't forget to protect the tips (the most fragile section of hair) with a thermo-protective treatment . By doing this, you can preserve your hair's vitality long term.
This article inspired you?
Take action and find your salon
The essentials

of the season