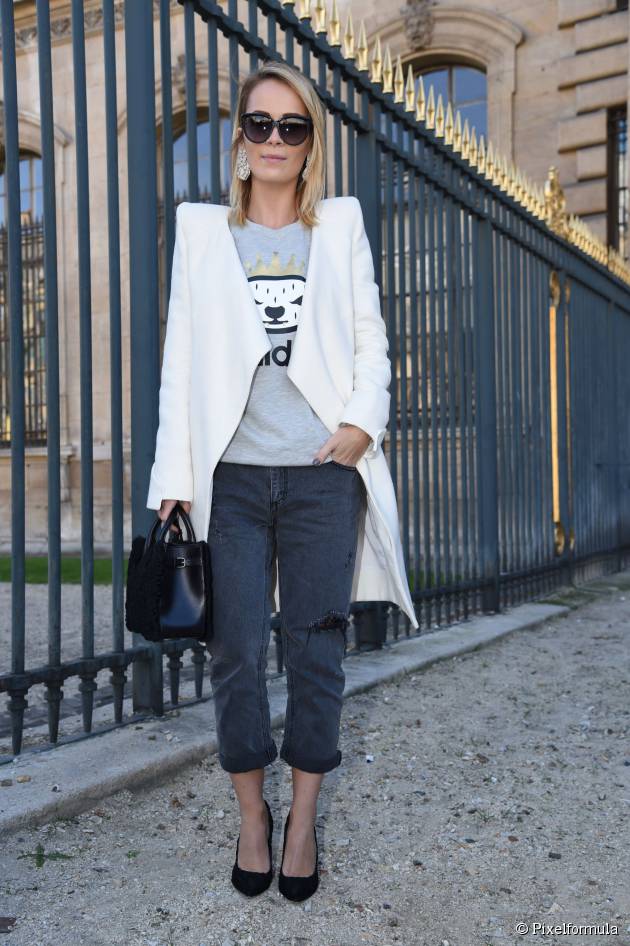 This article inspired you?
Take action and find your salon
Styles and trends
Combine wearing your hair down with XXL accessories: streetstyle
Our streetstyle model of the day has a look which is both casual and sophisticated. She shows you how to make your look even more on trend using oversized accessories. We break down this perfectly mastered style for you!
Her hairstyle?
Mid-length, fine and straightened hair, structured by a side parting. Our streetstyle model wears her hair down so it falls onto her shoulders. Her haircut is modern, elegant and classic. As for coloring, our streetstyle model has opted for a Contrast treatment. She has made her light brown hair lighter with golden blond highlights. This technique gives relief to her hair, allowing it to perfectly reflect the light.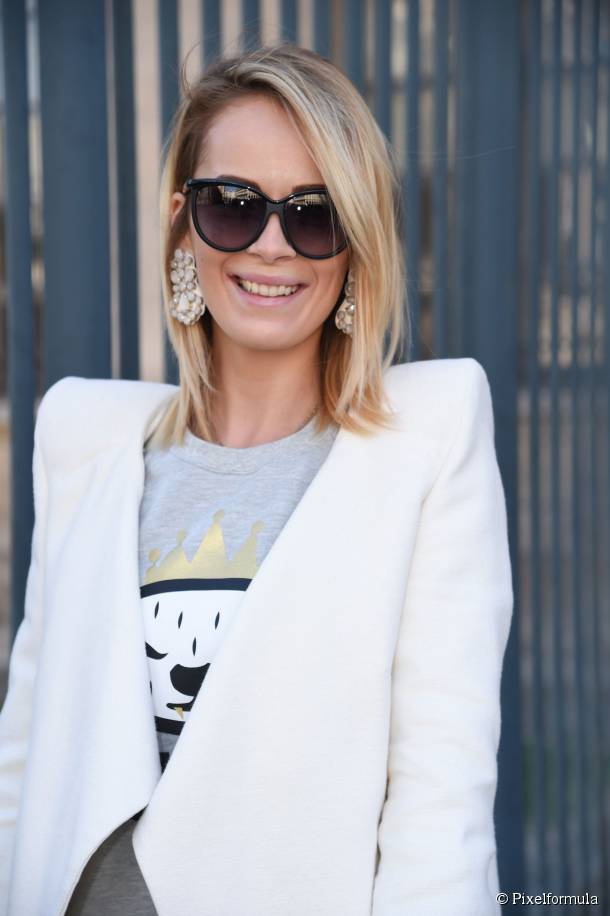 Her look?
Urban and ultra-trendy! She's wearing a jumper with a printed message which instantly brightens up her style. She has combined it with a long, white jacket with accentuated shoulder pads. Her outfit is finished off with gray 7/8 boyfriend jeans. They show off her ankles, drawing attention to a pair of black high heels. As for accessories, our streetstyle model has opted for a simple bag. It contrasts with her oversized sunglasses and XXL earrings, giving her a look which is as sophisticated as it is feminine.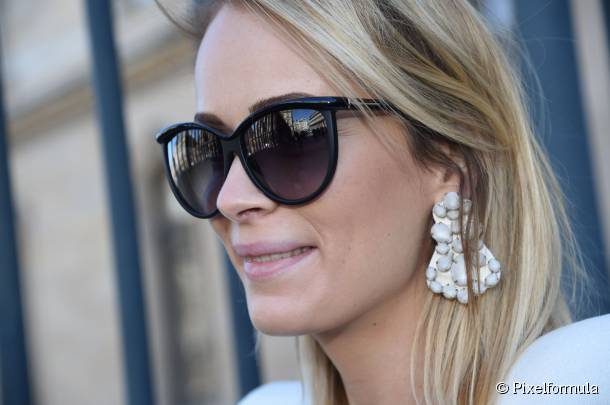 Tip of the day.
Leaving your hair down is a way of balancing out your look, without focusing attention on your oversized accessories. If on the other hand, you wish to fully emphasize them: don't hesitate in tying your hair up, following this year's trends. The must-have? A messy-styled ponytail or a half-up half-down flattened down style.
This article inspired you?
Take action and find your salon