Which romantic hairstyle should I try for Valentine's Day?
Valentine's Day is the ideal occasion to fully play the romance card! If you are still searching for the perfect look to 'wow' your partner, discover this messy chignon seen at the 2016 Spring-Summer John Galliano Fashion Show.
The trend
This chignon combines perfection, simplicity and minimalistic elegance. Once created, it will give you a sophisticated and feminine look, whatever your clothing style. Furthermore, it has the benefit of giving you a purposefully effortless look which has been highly-on trend for several seasons. This hairstyle is also best for keeping your hair out of your face to reveal your make-up. However, it requires a certain length of hair, at least shoulder length.
The messy chignon
This chignon is very easy to create, provided you have the knack. Firstly, ensure you have clean and perfectly untangled hair. Apply thermo-active spray to your locks. Then create waves all over using curling tongs.
Choose a point where you will tie up your hair at the nape of your neck. This will form the base of your chignon. Then gather all of your hair at that point, holding it in place with flat hairpins. Once you have finished, fix it all with Fix Spray. Finally, apply Shine Spray generously to obtain extreme shine.
Our advice: leave a few strands loose to reinforce the desired bohemian effect.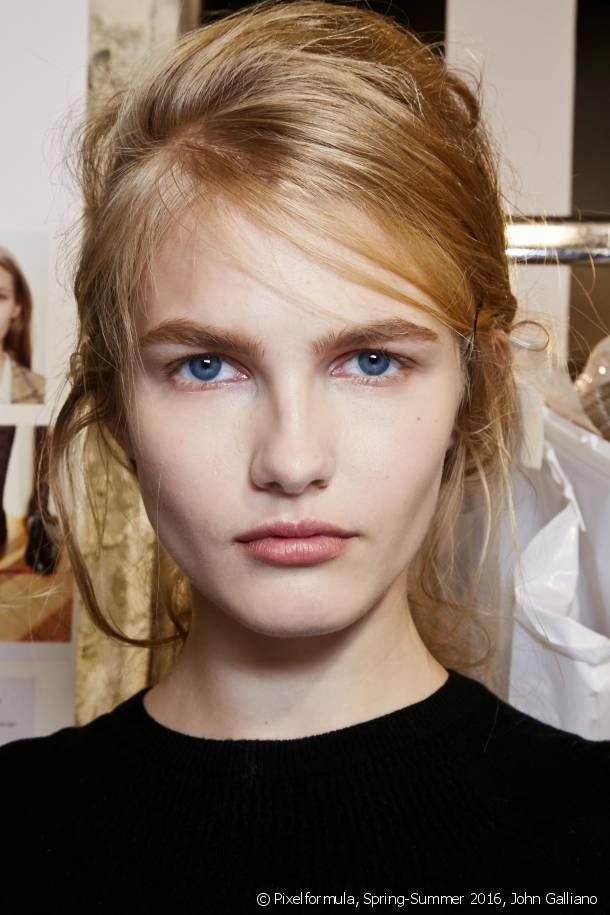 With which style?
For this special evening, opt for sophisticated make-up by highlighting either your eyes or your mouth. Outline your eyes with black, thick eyeliner. Finally, add depth to them with a 'false eyelash effect'. Another option: make your look more intense than ever by creating a 'smoky eyes' look.
Alternatively, prefer to place emphasis on your mouth? Wear your favourite colour lipstick or opt for passionate red which is both on trend and timeless. As for your outfit, opt for a simple and sophisticated look which suits you perfectly. Above all, you must feel comfortable with your outfit!
This article inspired you?
Take action and find your salon
The essentials

of the season