Which hairstyles suit a middle parting?
A middle parting is not necessarily a sign of a lack of inspiration. Neither should it be considered as an old memory of your school years. Quite the opposite – when used to its best advantage, it can look extremely stylish.
To add character to a middle parting, you need nothing more than an elaborate haircut, a strong colour and a refined style. Don't panic, we will give you everything you need to go for this time-honoured style.
The wild long bob
The middle parting can really suit mid-length hair. Effortlessly divided into two, the model's long fringe perfectly complements her oval face. We love this de-styled look which is almost wild.
Who is it for? Those who dream of showing off their character with a rebellious touch.
The sophisticated slicked-back look
When you completely go for it, the middle parting looks great with hair scraped back. Clip back your locks with some crocodile clips at the back of the head, taking care to leave the rest of your hair down. The appeal of this hairstyle lies in the contrast between the slicked-back wet-look section of hair and the hair which is left loose. This hairstyle looks fabulous worn with hair jewellery.
Who is it for? Fashionistas with long hair who are princesses at heart.
The laid-back rock chick look
You can break all the rules of the conventional centre parting with a daring colour: ice grey. Perfect for a glamourous rock chick look, this bold choice really brings the haircut up-to-date.
Who is it for? Those who are brave enough.
Loose mermaid-style locks
The middle parting is worn here very simply with ultra-straight and smooth locks. If you want to add some texture, give the lengths a wavy look by scrunching your hair with surf spray. Then leave your locks to air dry. The siren look is guaranteed.
Who is it for? Those with long, thick hair.
The elegant updo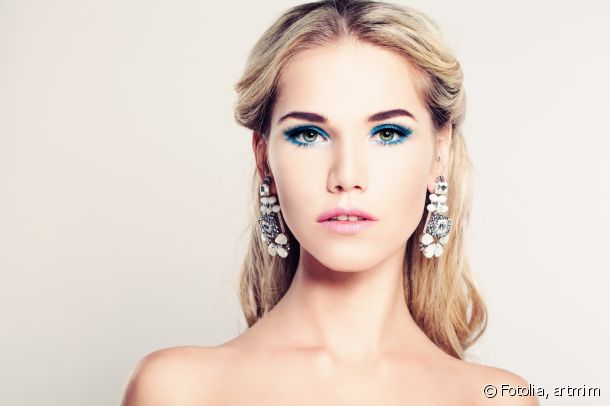 Mark out a short centre parting in order to backcomb the rest of your roots and give volume to your hair. What's the finishing touch for this mock-conventional look? XXL earrings to accentuate your posture. You can also leave a few strands loose, framing your face to soften the whole look even more.
Who is it for? Girly girls.
This article inspired you?
Take action and find your salon
The essentials

of the season