Seen on the catwalk: 3 tied-up hairstyle trends you can recreate
The ready-to-wear fashion shows from the Spring-Summer 2016 Fashion Weeks are packed full of hairstyling ideas for you to pinch! Half-ponytails, ponytails, chignons… we have selected 3 tied-up hairstyles for you which are both easy and quick to create. Feel free to try them out to vary your look on a daily basis!
A half-ponytail to keep your hair out of your face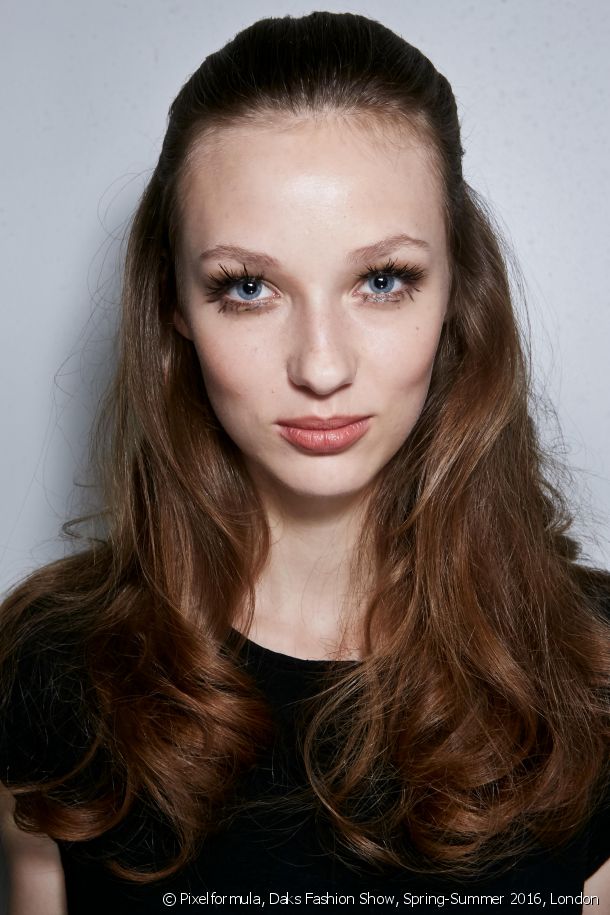 This hairstyle is both simple and original as it plays with different volumes. At the front, the roots are brushed and then flattened down with a small amount of gel. The hair is then tied up into a half-ponytail. This perfectly keeps your hair out of your face and focuses attention on your eyes. Conversely, the rest of the hair is full of movement with its large and floaty curls. No need for curling tongs to achieve this hairstyle… the model's curls were created using straighteners , and they look perfect!
A low ponytail to emphasise the way you hold your head
With this ponytail and its purposefully effortless style, you will have a relaxed look which is still incredibly elegant! To create this look, mark out a clear middle parting, then tie your hair up at the nape of your neck with a transparent hair tie. Then lightly pull on your hair to loosen your tied-up style, before applying hairspray. Once adopted, this ponytail will reveal your make-up, as well as show off any of this season's on trend accessories you are wearing . It is best for those of you who like simple styles, but who still wish to remain the height of fashion.
A twisted chignon for a sophisticated look
Make way for elegance with this twisted, minimalistic low chignon ! This hairstyle is brilliant at emphasising a sophisticated look, toning down an extravagant style, perfecting the masculine-feminine trend or even for adding a new twist to streetwear. To create this look, first of all form a low slicked back ponytail. Then, twist your hair in on itself around the point at which you tied up your hair. Finally, fix it with as many hairpins as you require, then apply the all essential hairspray… your chignon shouldn't move an inch for hours!
This article inspired you?
Take action and find your salon
The essentials

of the season