Invited to a wedding? 3 chignons to try
Finding the perfect hairstyle for a wedding can prove to be difficult. If you are looking for an on trend chignon to adopt, we have found 3 styles which create beautiful effects!
The messy side chignon
This incredibly romantic chignon will give you a look which is both sophisticated and bohemian! To create this style, mark out a deep middle parting using a fine comb. Then gather your hair at the nape of your neck and form a low ponytail on the side of your choice. Twist your hair before rolling it in on itself to create your chignon. Hold it all in place with flat hairpins. Finally, delicately pull on the bun to give it an ultra-modern messy-styled effect. Apply hairspray to finish.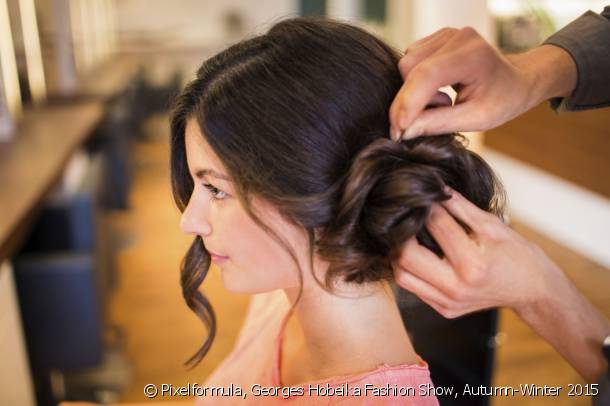 The accessorised chignon
This style is made for you if you wish to have a personalised hairstyle decorated with your favourite headband. First of all, mark out a middle parting, then place your hair jewellery on the top of your head. Consider pulling lightly on your hair to flatten down your roots. Then put your hair underneath the elasticated band on both sides. Once your hair is gathered at the nape of your neck, create your bun by twisting your locks. Hold it all in place with as many hairpins as you need, not forgetting to apply hairspray for maximum hold.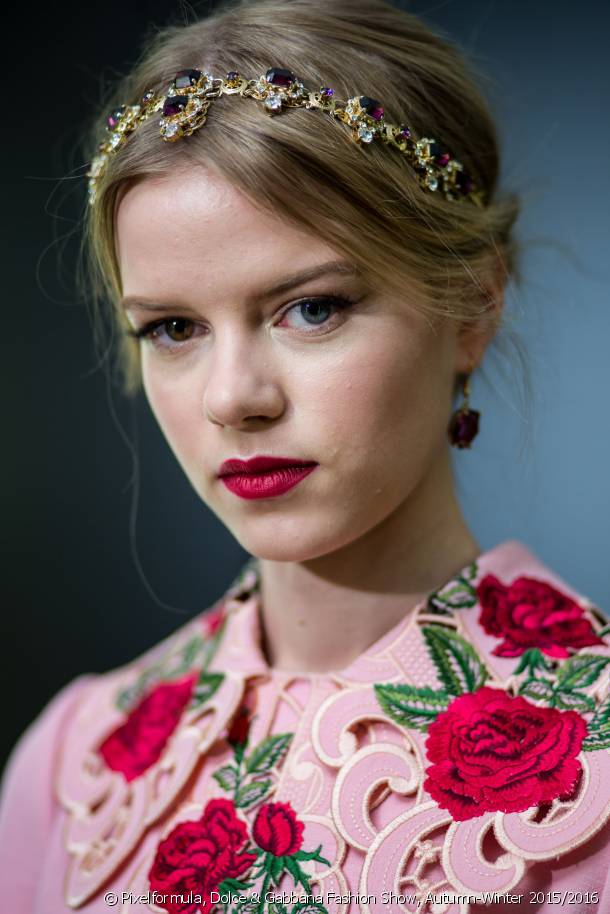 The plaited chignon by Jean Louis David
If you don't want to do your own hair on the big day, head for the Style Bar! The concept of this exclusive Jean Louis David service? You will have your hair styled in 15 minutes flat for just 15 euros. To be one of the most beautiful wedding guests, opt for the chignon bun from the Autumn-Winter 2015/2016 collection. With this high tied-up Japanese style bun, you will keep your hair perfectly out of your face and will obtain an on trend look which is full of character and elegance.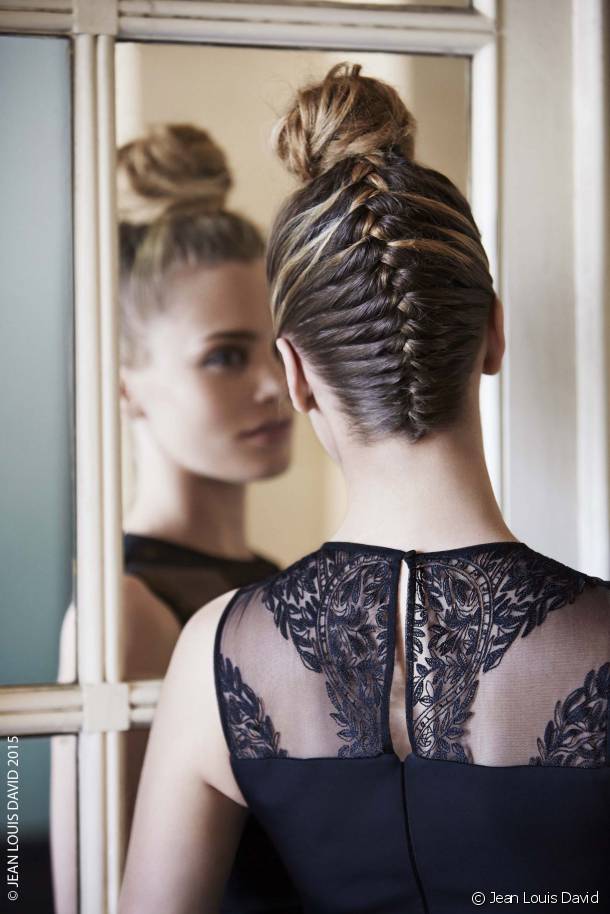 This article inspired you?
Take action and find your salon
The essentials

of the season