Four easy braids for mid-length hair
A must-have on-trend look, braids are not just for XXL locks. Take a look at the following 4 easy braids which you can try as soon as your hair reaches shoulder length.
The double-braided chignon
To get this incredibly romantic chignon, start by dividing your hair into two sections, with a side parting. Then roughly plait the two sections of hair to get a de-styled look. Then simply twist the two braids together to form a low chignon. Hold it all in place with a few hairpins, not forgetting to leave a few strands loose to frame your face. This extremely feminine double braid is the perfect look for any occasion, big or small.
Sleek braids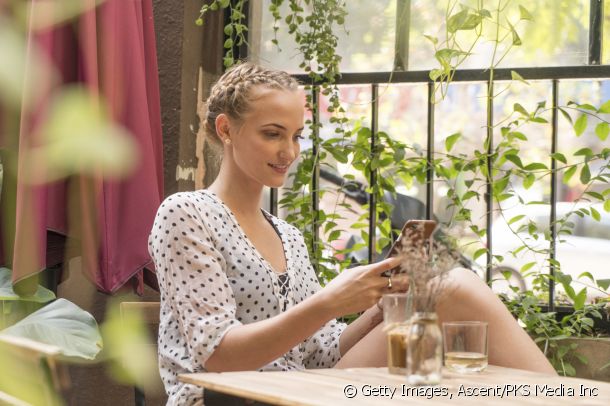 Thanks to sleek braids, you can tame your locks with a few simple twists. Mark out a middle parting to divide your hair into two. Then, separate out a few relatively thick strands on both sides of your head. Start off by braiding three strands at the roots on one side, tightening them as you go. Continue doing this down the length of the hair, incorporating new strands from that section into the plait, from either side of the braid. Once your sleek braids are finished, you just need to hide the tips at the nape of your neck using hairpins to create a braided crown effect. Simply spritz on hairspray to finish and that's all there is to it!
Bohemian braids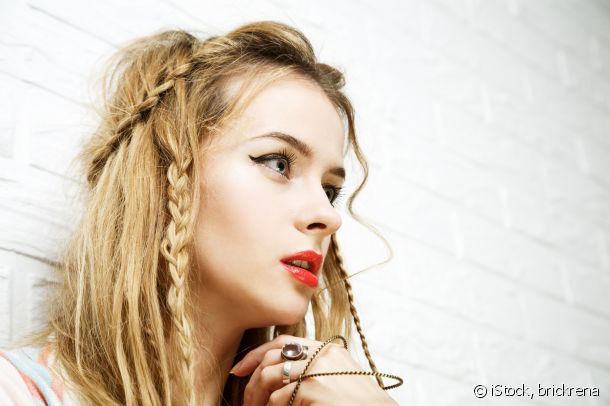 With this quick hairstyle, add a quirky touch to your locks by focusing on a few strands. Start off by braiding far away from your roots and remember to loosen some of the strands for a more natural look. These braids will give your hairstyle an irresistible Bohemian feel. Top tip: add texture to your locks with styling powder. Also, why not play with your braids to create a pretty knotted up-do?
The African braid
The African braid is highly practical, and will give your mid-length locks an ethnic look. It is perfect for showcasing your features in style. Select a large section from the middle of your head and separate it into three equal parts. Now you have the three strands you need to start. Gradually add fine strands of hair to your braid as you plait down. Tighten the plait and continue braiding until you reach the nape of the neck. Then tie up your African braid with an elasticated hairband, leaving the tips of your hair loose in a ponytail. Style the ends of your hair with a round brush and a hairdryer to give a curved look to the ponytail
This article inspired you?
Take action and find your salon
The essentials

of the season