Curly hair: 3 easy to create hairstyle ideas
Do you want a simple hairstyle which is suited to your curly hair? Find out three ways of showing off your curls for a rock look or a more relaxed style.
1. A floaty half-up half-down style
Quick to create, this hairstyle is ideal for long or mid-length hair. Whether you are a brunette, blond or redhead, this is the best way to show off your curls whilst keeping the hair out of your face.
As for the technique, it's ultra-simple. You just need to gather your hair into a messy half-up ponytail . Our tip? Loosely tie it up. It's the perfect way to avoid a finish which is too severe and it balances out the volume of hair around the face. The essential product for sculpting your curls? A small amount of mousse applied from half way down to the tips. Careful not to excessively scrunch your hair as you risk breaking up the waves. The finishing touch? Earrings or a headband to complete the look.
2. A top knot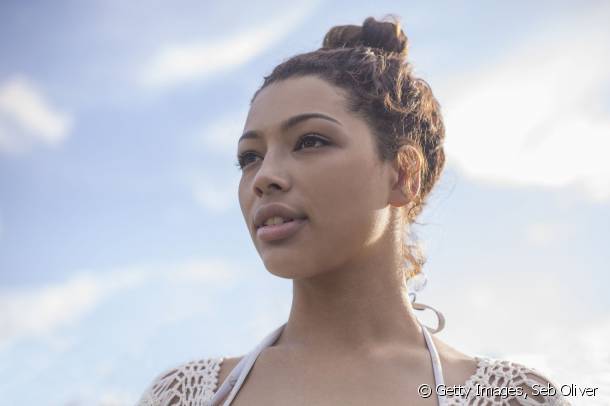 Chignons aren't just for straight hair or for an interview – on the contrary! Ideal for rushed mornings, this hairstyle has the advantage of lighting up your face, keeping your hair back and highlighting your neck. It's quite simple to create this look. You just need to form a chignon on top of your head. First tip: don't brush your hair before you tie it up (hello fluffy hair!). Keep your curls intact, even if it means separating them with your fingers.
To create a pretty bun with curly hair , you just need to twist the lengths and fix it all with flat hairpins and a natural coloured tone-on-tone elasticated hair tie. Do you want to create an XXL finish? Use a donut. If you have strands which are too short to incorporate into your bun, make the most of them! When fixed using small hairgrips, they'll give more movement to your hairstyle. The finishing touch? Leave a few strands loose to avoid a severe looking hairstyle.
3. A bob with a side parting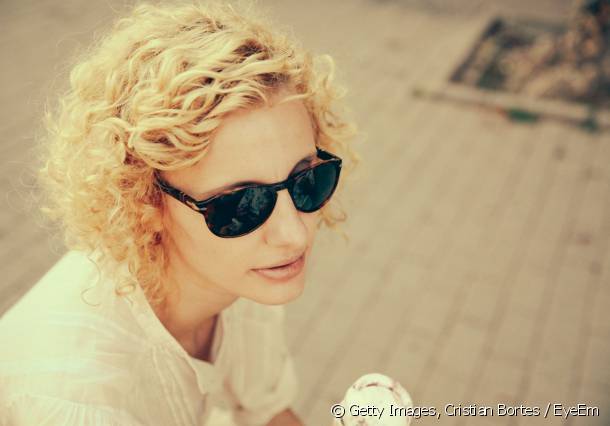 For this non-tied-up hairstyle, it's all about working with your curls. Have you fallen in love with the bob style? It's a great way to create a modern and dynamic haircut. The advantage of curly hair is that it adds movement to your haircut. But to do that, it all rests on the quality of your curls… and that starts with drying them. In the summer, leave your hair to air dry. In winter, opt for a diffuser (a good hair tip for when it's cold ).
The next step: structuring! To best sculpt your curls, use a styling product such as Perfect Curls. In terms of application it's simple. Apply the product to washed, wrung out hair and spread it all over (its gel texture makes it easy to apply). To create more effects, play with asymmetry with a side parting. The last tip for XXL volume: dry your hair with your head down and lift up your hair at the roots.
If you wish to transform your look completely, find out how to flawlessly blow dry your curly hair .
This article inspired you?
Take action and find your salon
The essentials

of the season